Bathroom Remodeling in Alexandria, VA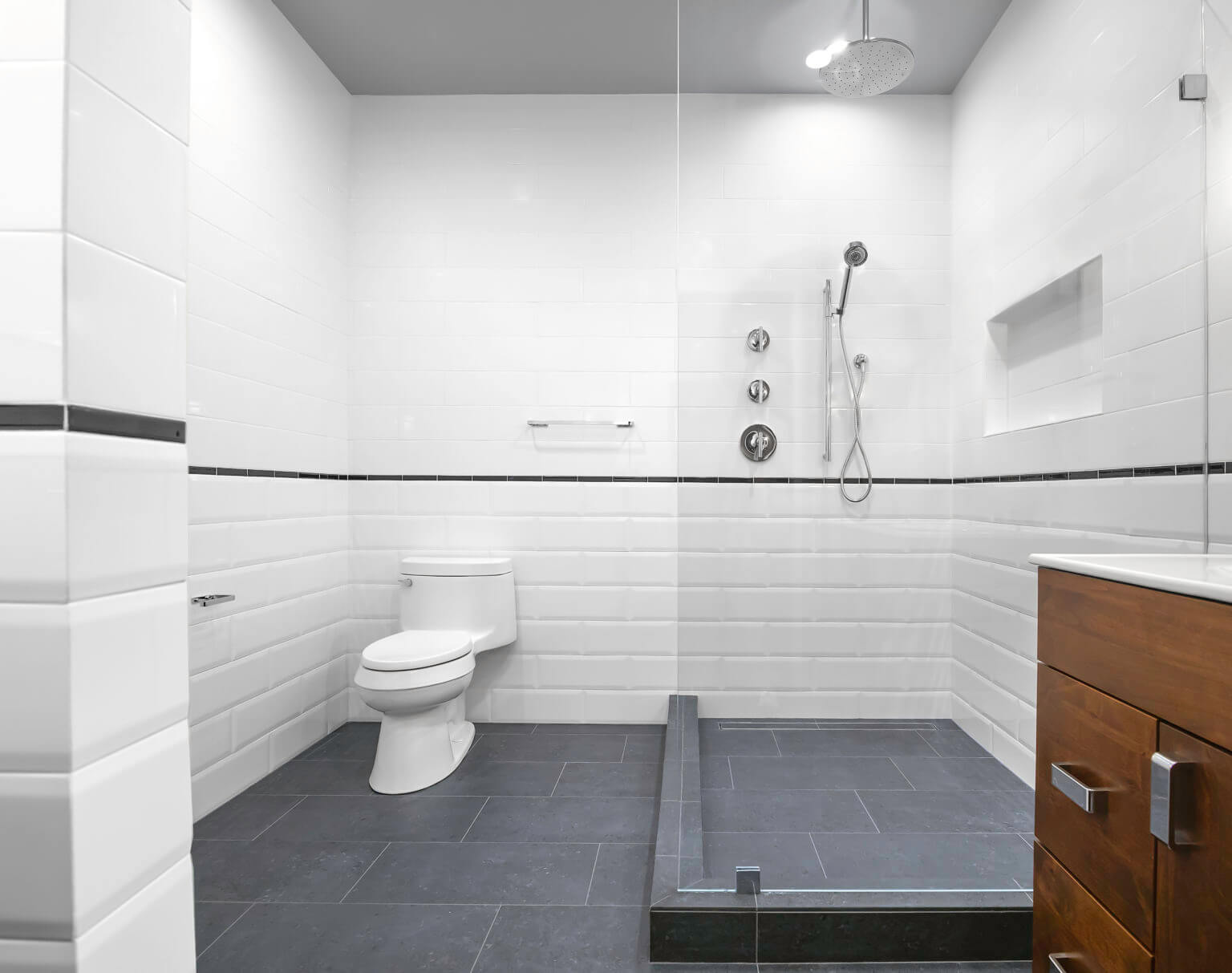 For a bathroom that is beautiful, peaceful and relaxing, trust our team of design experts for bath remodeling in Alexandria, VA. When your bathroom is dull or outdated, it can drastically reduce the quality of your entire house. With how much time you, your family, and your guests spend there, everyone needs to feel comfortable in the space.
Many homeowners already know what their ideal bathroom should look like. At Bath Plus Kitchen, we provide exceptional bath remodeling in Alexandria, VA, that is beautiful and practical. Our team will transform your bathroom into a space you will be delighted to show off and spend time in.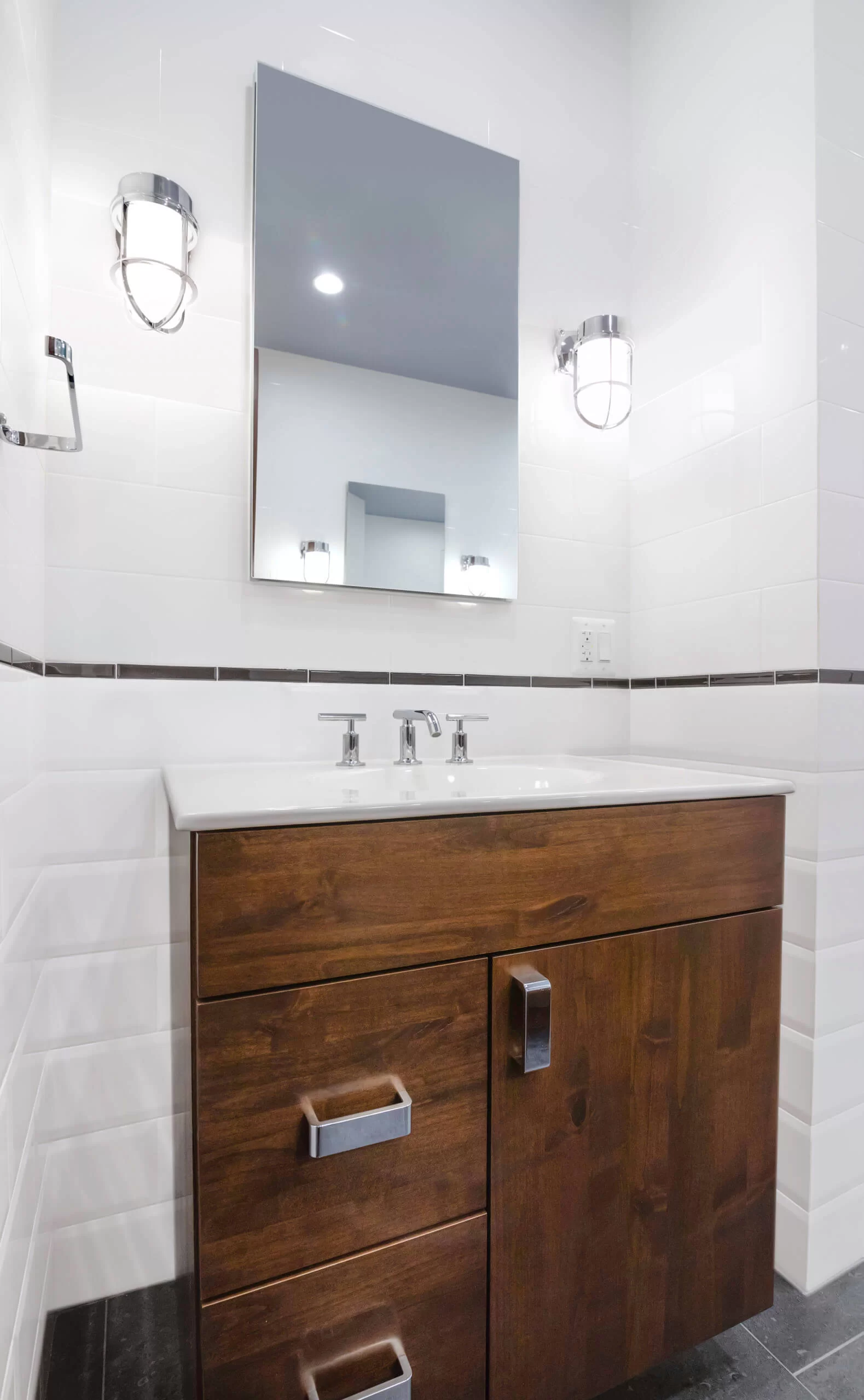 Bathroom Remodeling Services in Alexandria, VA
Your bathroom goes through a lot of wear and tear, so when it comes time to remodel, you want to ensure you're upgrading to the highest-quality materials. One of the first things you will do when you work with us is to review our material samples to determine the best option for your home. We offer a variety of durable and beautiful materials, such as wood and granite, to help transform your space.
As the most frequently updated room in a home, it is vital to create a space that is truly your own. If you don't know what you want just yet, our experienced designers will help you develop a bathroom fit for a magazine spread. Our team will handle everything, including demolition, construction, plumbing, carpentry, and electrical work.
Our bathroom remodeling services in Alexandria, VA, are second-to-none. We use only the best brands and materials to complete your project. Remodeling the bathroom is best left to the professionals to ensure things are done to your exact specifications and preferences. Whether you want to do some simple updates or change everything completely, we are the team to call.
Choose Your Bathroom Design in Alexandria, VA
A bathroom remodel is no easy task, but the final result is incredibly rewarding. Our team has experience working with bathrooms of all sizes and stays up to date on all of the latest design trends. We can update everything in your bathroom, including the following:
Two of the most popular styles for bathroom design are traditional and modern. Each has its perks and can even be combined to form a more transitional style in your space. No bathroom remodel in Alexandria, VA, is too complicated for us to handle. If you're not sure where to start, our bathroom visualizer tool allows you to mix and match your preferred materials to create a design that is truly your own.
Traditional bathroom design will never go out of style. This style focuses on decorative elements and neutral colors to create a timeless look in your space. A classic design is inspired by a variety of historical eras, though it does not need to be connected to anyone in particular. One of the essential aspects of the design is the surfaces you use, and the natural materials incorporated in them. If you are looking for a bathroom that will never get old or boring, traditional design elements are the way to go.
Though modern design can be visualized differently by everyone, some of the primary components include geometrical shapes, monochromatic colors, and sleek fixtures. If you have a small bathroom or aren't one for decorative flourishes, modern bathroom design is right for you. This style utilizes a mix of natural and synthetic materials to create a sleek, almost futuristic look in the space. If you're looking for a more minimalistic style, modern design is for you.
Experienced Bathroom Remodeling in Alexandria, VA
You should be able to feel at peace in your bathroom, but unfortunately, many homeowners are unhappy with their space. Do not settle for a drab and dreary place in your home. Our experts can install a variety of additions to liven up the room, such as steam showers, rain heads, and pebble floors. Never come home to an unappealing bathroom again. Make your dream bathroom a reality when you work with our team. Whether you have a primary bath, bathrooms shared by the whole family, or a hallway powder room, we will help make every space in your home a comfortable one.
When you are interested in bathroom remodeling in Alexandria, VA, rest assured that our team has the experiences and resources necessary for the job. We work on projects of all sizes and will keep you informed of every step along the way. We understand how important your satisfaction is, and will not stop until you are pleased with the outcome.