Contemporary & Modern Kitchen Remodel in Northern Virginia, DC, MD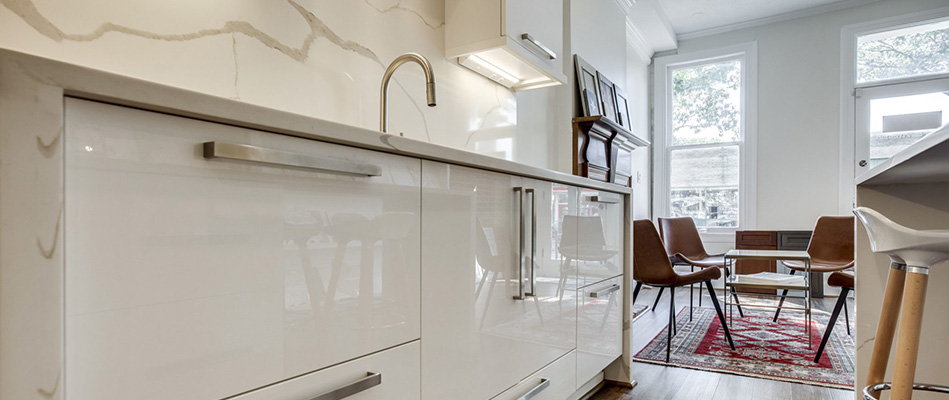 Transform Your Outdated Kitchen Into a Sleek, Modern Masterpiece
Everyone has their own individual style, which is why buying a home in Northern Virginia, DC, or MD can be a stressful situation. When house hunting, you hope to find your dream home that checks off everything on your wish list. But unfortunately, that's not always the case. If you've found the perfect home, minus the kitchen, Bath Plus Kitchen Design Remodel can help you transform the outdated space into the contemporary and modern designer kitchen you've been picturing yourself making meals in year after year.
We are the design and remodeling company that homeowners throughout Northern Virginia and the DC Metro area trust. Our team understands that no two jobs are alike. Every home is different, as are the home's residents, so the kitchen must be customized with your family in mind. With our decades of experience, we work with your style and your budget to build you the modern kitchen you've been dreaming of.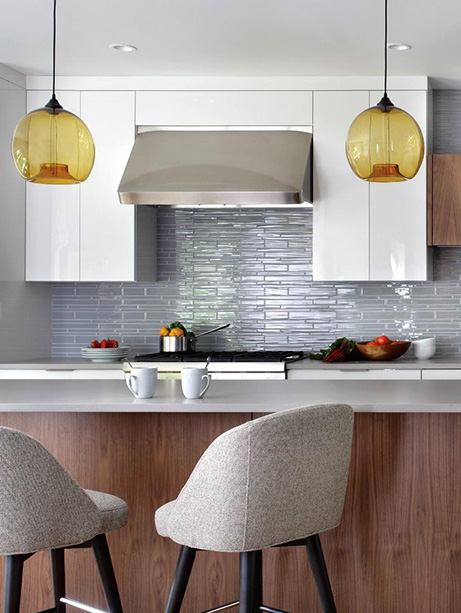 Give Bath Plus Kitchen Design Remodel a call today at 703-755-0479 or schedule your appointment for a modern kitchen remodel in DC, Bethesda, MD and Northern Virginia.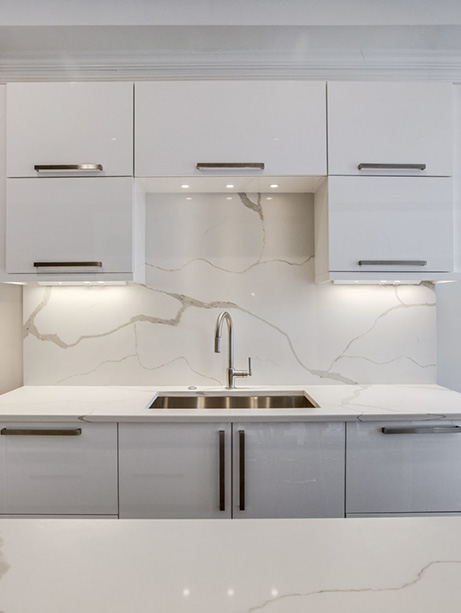 Contemporary & Modern Kitchen Remodeling Services
Structure, hard, and sleek are among the many adjectives that come to mind when thinking about modern design details. We've worked with countless homeowners to create customized modern kitchens that address all their wants and needs. Whatever look you're hoping to achieve with your kitchen remodel, our team will create a suitable plan that is not only beautiful but helps improve the functionality of your space.
When you work with Bath Plus Kitchen Design Remodel for modern kitchen remodeling in Northern Virginia, you can expect the process to follow the steps listed below:
Want to learn more about our modern kitchen design and remodeling process for homeowners throughout Bethesda, MD, Washington, DC, and Northern Virginia, including Vienna, Falls Church, and McLean? Contact us today!
Modern Kitchen Planning & Design
When many people think of a modern style kitchen, they automatically assume it's going to be cold, hard, and uninviting—but that doesn't have to be the case! Whether you're working with a spacious kitchen or a cramped space, Bath Plus Kitchen Design Remodel can create an inviting modern Kitchen. Modern aesthetics are becoming more popular in Northern Virginia because they feature everything from neutral palettes and streamlined furnishings to smart storage that work together to create the illusion of spaciousness. Modern design is all about creating a clean, open space that utilizes updated appliances and sleek fixtures—let our team help you design your ideal modern kitchen.
Also Read: Top 10 Kitchen Remodeling Secrets
Have some ideas but not sure where to start? We've been helping homeowners in the Bethesda, MD, Washington, DC, and Northern Virginia area, including Vienna, Falls Church, and McLean, create one-of-a-kind modern kitchens for decades.
Contact us to schedule a consultation.
Northern Virginia, DC Metro Modern Kitchen Remodeling
We have decades of experience when it comes to kitchen remodeling and because of that we will always provide you with a reliable remodel so that you can get astounding results at all times. We have a great team of professionals to get the job done. It doesn't matter how simple or complex your kitchen remodel project might be, Bath Plus Kitchen Design Remodel is here to help you.
Contact us online or call us at 703-755-0479 to transform your outdated space into a designer modern kitchen!