Kitchen Remodeling in VA, DC, & MD
Are you looking for a kitchen remodel designed by experts? Having trouble finding the right kitchen remodeling companies?
These days, it feels like you can find everything online. Between Houzz, Pinterest, and our own portfolio page and blog there are thousands of resources available to you. However, it is information overload!
When you take on your kitchen design and kitchen remodeling project on your own, it is overwhelming.
It is time to call in the experts! In a kitchen remodeling project, there are thousands of decisions to make – from tiles to floors to materials to colors.
Our custom kitchen remodel pros do this every single day and walk you through the entire process. So, you get exactly what you want without stress and without compromises.
Kitchen Remodeling Experts
Why should you reach out to us over other kitchen remodeling companies for your kitchen remodel? Schedule a visit to our design studio to see for yourself.
In the showroom, check out gorgeous pieces and things for inspiration you as you plan your new kitchen.
While there, sit down and review your kitchen project with one of our kitchen remodel design experts. During this time, we come up with one custom kitchen design concept or layout for your home.
Once you decide to work with us, we'll continue expanding, revising, and polishing the design. So, you receive a very thorough design that aligns with your unique wants and needs. As a result, you are empowered throughout the process.
Our team also walks you through the material selection process and makes it stress-free.
In addition, we carry multiple custom cabinetry lines to offer you a wide selection. Custom cabinets make it so you get exactly what you want. Whatever your budget, we have a cabinet line and customizable options for you.
Looking to start your kitchen remodeling project? Contact us here to schedule a visit to our Bath + Kitchen Design Studio.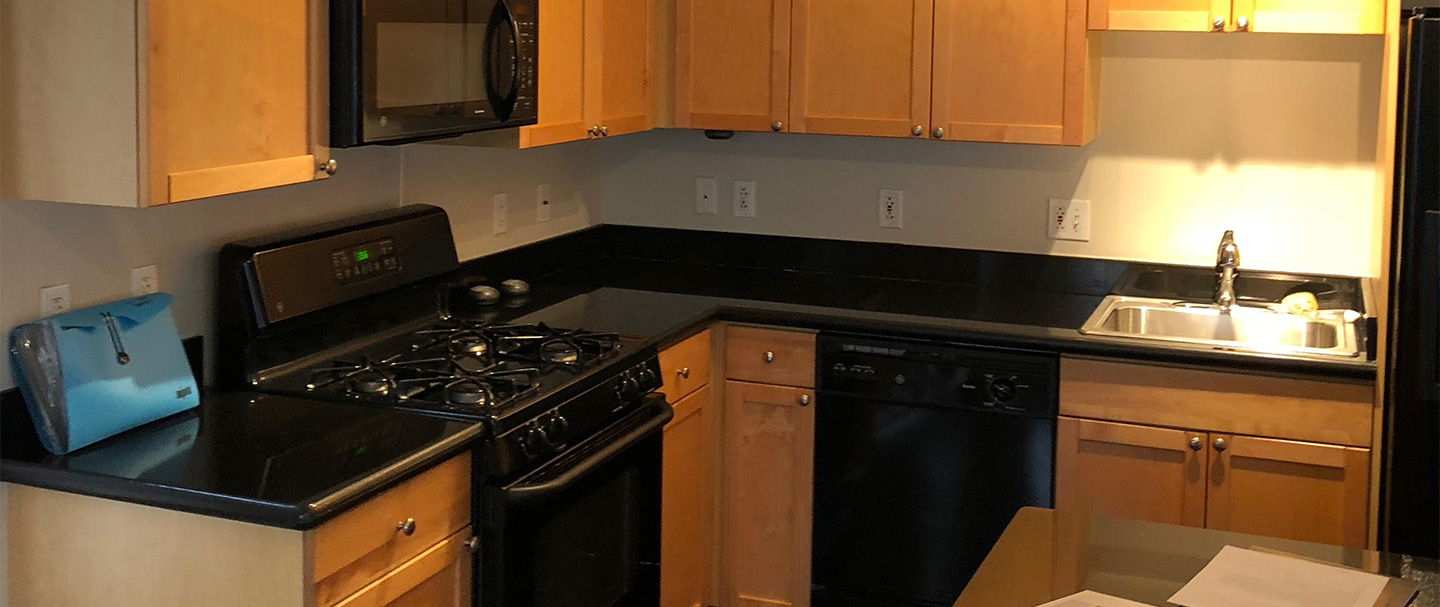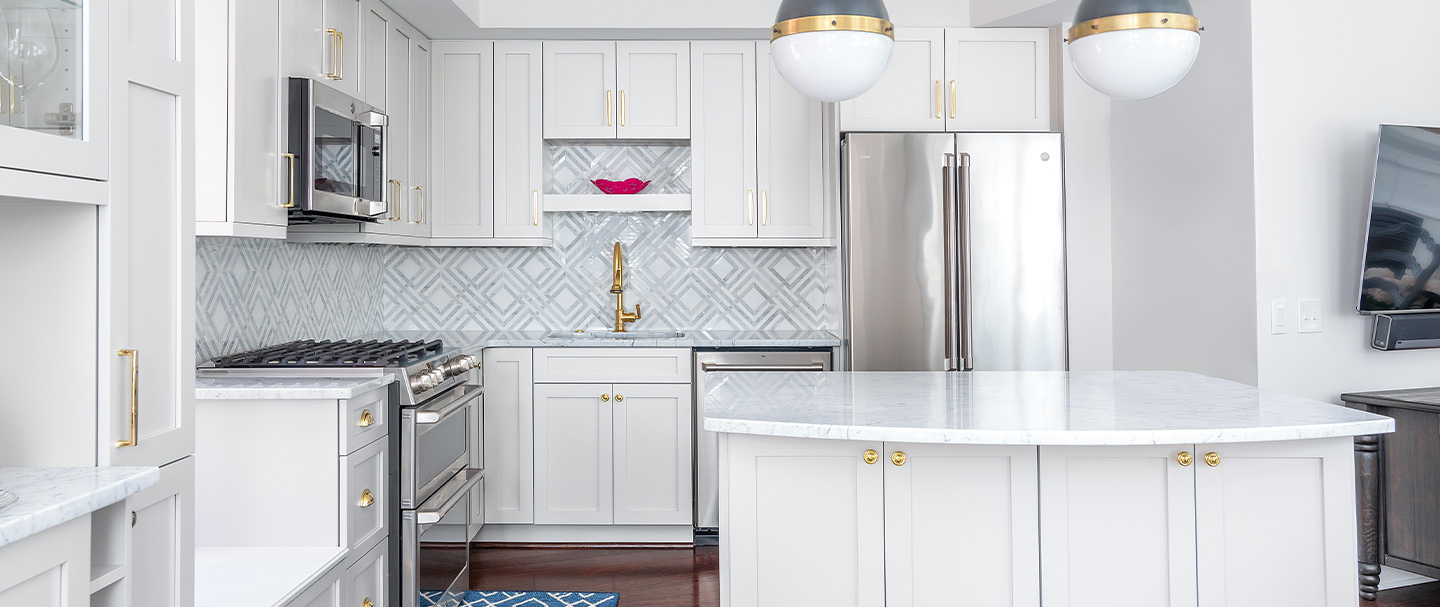 Professional Kitchen Remodeling Company
The kitchen is the heart of any home. We know this is true.
Whether your kitchen is small, medium, or large, galley-style or open, it's the most-used room in your home. Meals, family time, and social time all happen in the kitchen – and we wouldn't have it any other way.
Most importantly, we know it's important to have a functional kitchen that meets all of your family's needs.
Homeowners and builders alike trust Bath Plus Kitchen! We are one of the top-recommended kitchen remodeling companies in the area.
We are licensed in Virginia, Washington, DC, and Maryland. Our designers are trained pros who know how to take your dream and bring it to reality. As a result, you get a custom kitchen remodel you are excited about and proud of.
Our team understands that no two jobs are alike.
Every home is different, as are the people who live there. Therefore, the kitchen must be customized with your family in mind.
With our decades of experience, we work with your style and your budget building you a kitchen which fits your home and your family perfectly. Above all, you get a kitchen you love.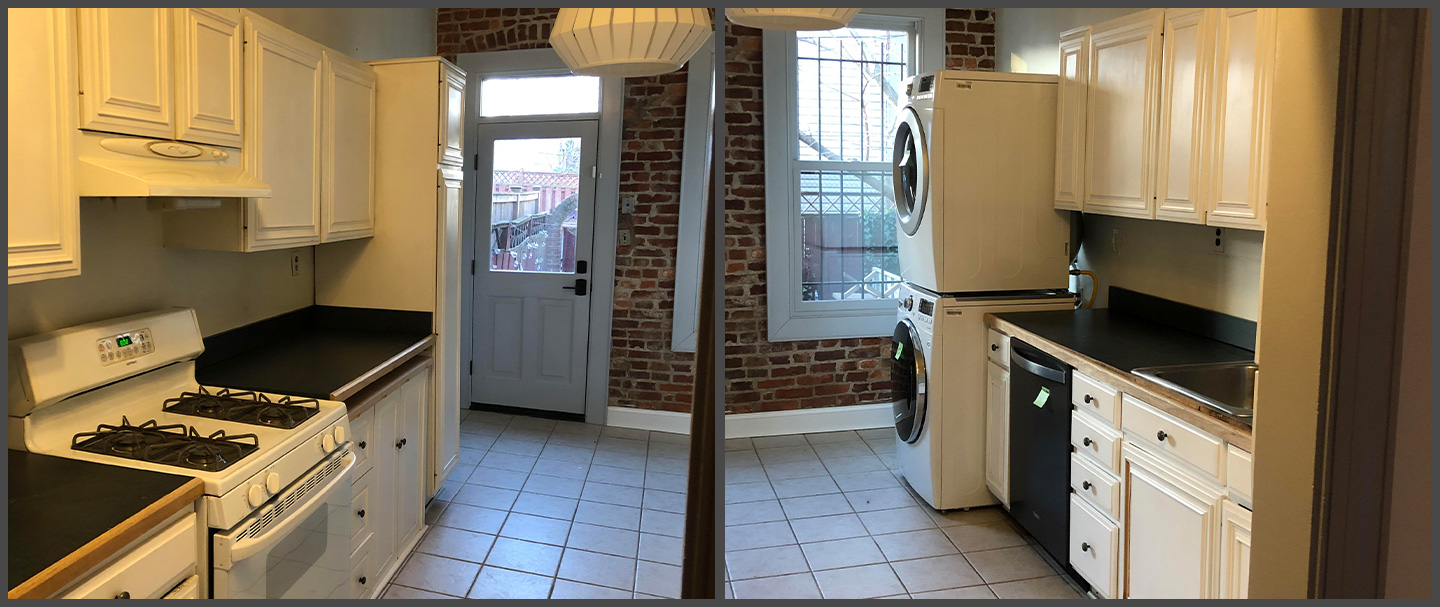 Kitchen Remodeling Services
Are you tired of the way your old kitchen looks and want to enhance your home? Or maybe you're just looking for an upgrade?
Our kitchen design pros work with you throughout the process to bring your vision to life.
No matter what look you're hoping to achieve with your kitchen remodel, our team can do it! For instance, we will create a kitchen remodel design that is not only beautiful but helps improve the functionality of your space.
Check out our design process below!
Kitchen Planning & Design
While undergoing a kitchen remodel and renovations in your home is often overwhelming, we make the process easier.
No matter what your vision, we'll work closely with you to ensure that every detail is perfect.
As a result, you get exactly what you're looking for. Whether you want a kitchen to entertain or a bright, sunny spot for your morning cup of coffee, get what works for you.
It is your home—we're just the team to make your kitchen remodeling dreams come true.
When designing your new custom kitchen, we want you to come to us with stacks of pictures and Pinterest boards full of ideas!
Our design process allows for your best ideas to come to life. And our pros make it all work. We figure out what you can't live without and add those ideas into the design.
We understand that every custom kitchen remodel is different. In other words, everyone has a unique vision for their home and kitchen!
While you might prefer a more classic and traditional kitchen, your neighbor may love the modern kitchen with sleek white cabinets and tiling. Certainly, your preferences are important.
That's why we work closely with you the entire way.
We've transformed many outdated kitchens into beautiful, functional spaces. From modern to traditional, our experience will help you create your dream kitchen.
Above all, our focus and priority is YOU.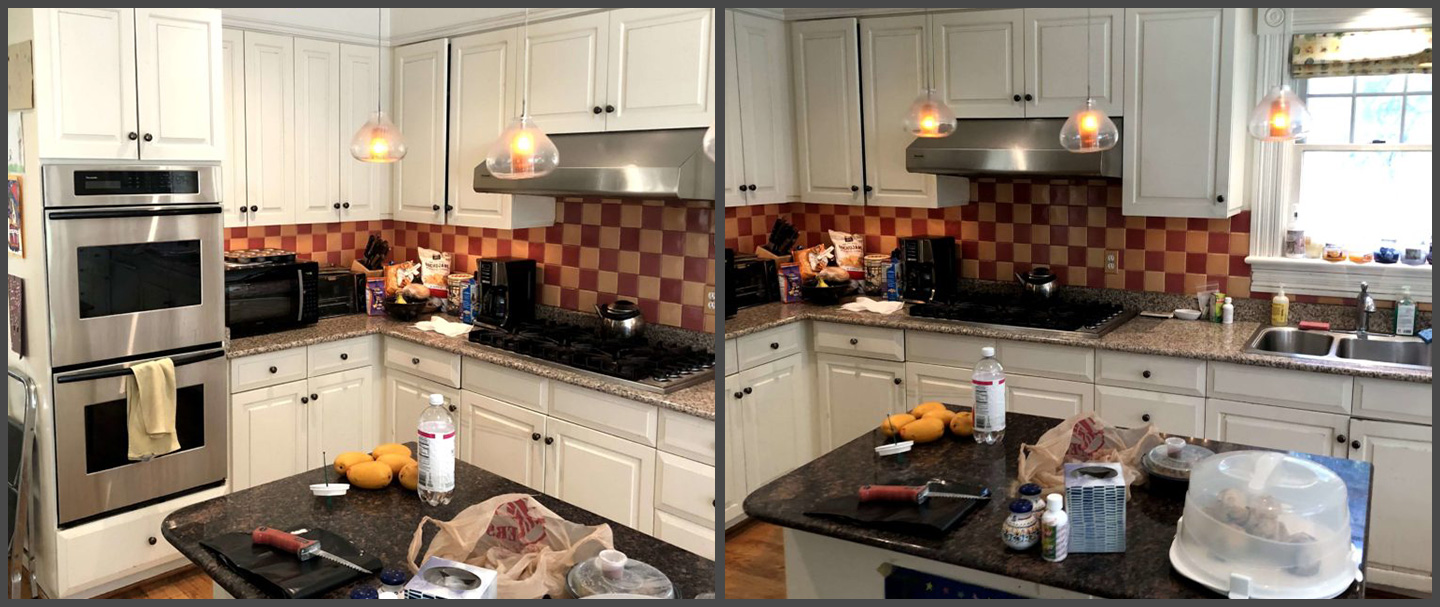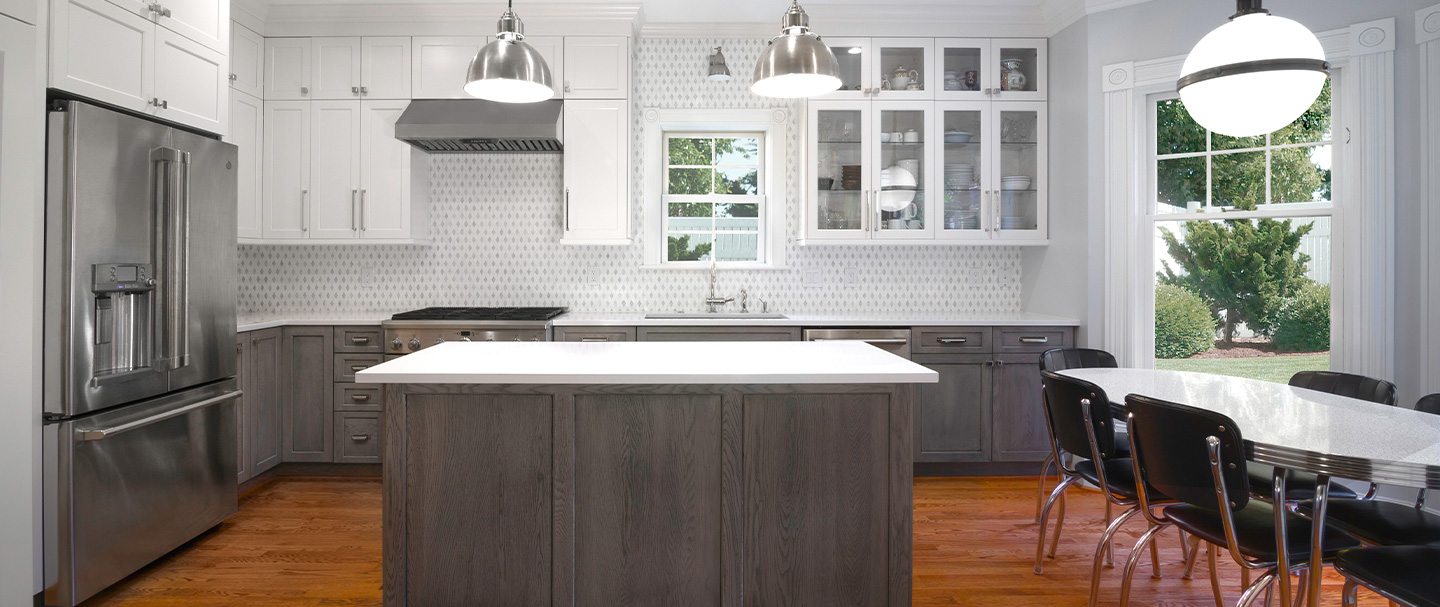 "Having worked with many contractors while updating our town home, I can honestly say Bath Plus Kitchen were the best to work with!"
A stunning kitchen awaits! Schedule a time to visit our gorgeous showroom in Old Town Alexandria, VA with a professional kitchen designer! or Follow us on  Facebook , Twitter

Why choose us for your Kitchen Remodel?
In sum, homeowners, builders, architects and interior designers turn to us for custom kitchen and bath remodels. Because of our experience, custom options, thoroughness, and quality.
First, our decades of experience precede us! We understand the entire process from the ground up and walk you through it with ease, humor, and knowledge. Therefore, you get the look you want with a stress-free mindset.
Second, we have unlimited kitchen customization options for you! Any look and feel you want is achieved through options. Everything is customized to fit your needs, from cabinetry choices to drawer pulls to backsplashes. For example, if you want contemporary, rustic, boho chic, modern, traditional, refined or anything else you can think of – it's yours!
Third, we pride ourselves on our thoroughness. From kitchen remodel design plans and renderings to sink placement and appliances. From flooring to paint colors, we are here to help. We go through the demo and renovation process with you. Meanwhile, you get exactly what you want.
Above all, we keep to the highest quality standards. Our team believes in offering our clients the best possible value. No matter your budget, we give your kitchen remodeling project our full attention. So, you are guaranteed satisfaction with our services!
There are other kitchen remodeling companies out there but we know how to make sure you get exactly what you want, on time and in budget!
Our kitchen design pros have tons of experience and drive and passion for doing the best work possible.
Therefore, we always provide high-quality services and give you an end result you are proud of.
We have a great team of professionals to get every job done. In other words, it doesn't matter how simple or complex your custom kitchen remodel is, we are here to help