Bathroom Remodeling in Arlington, VA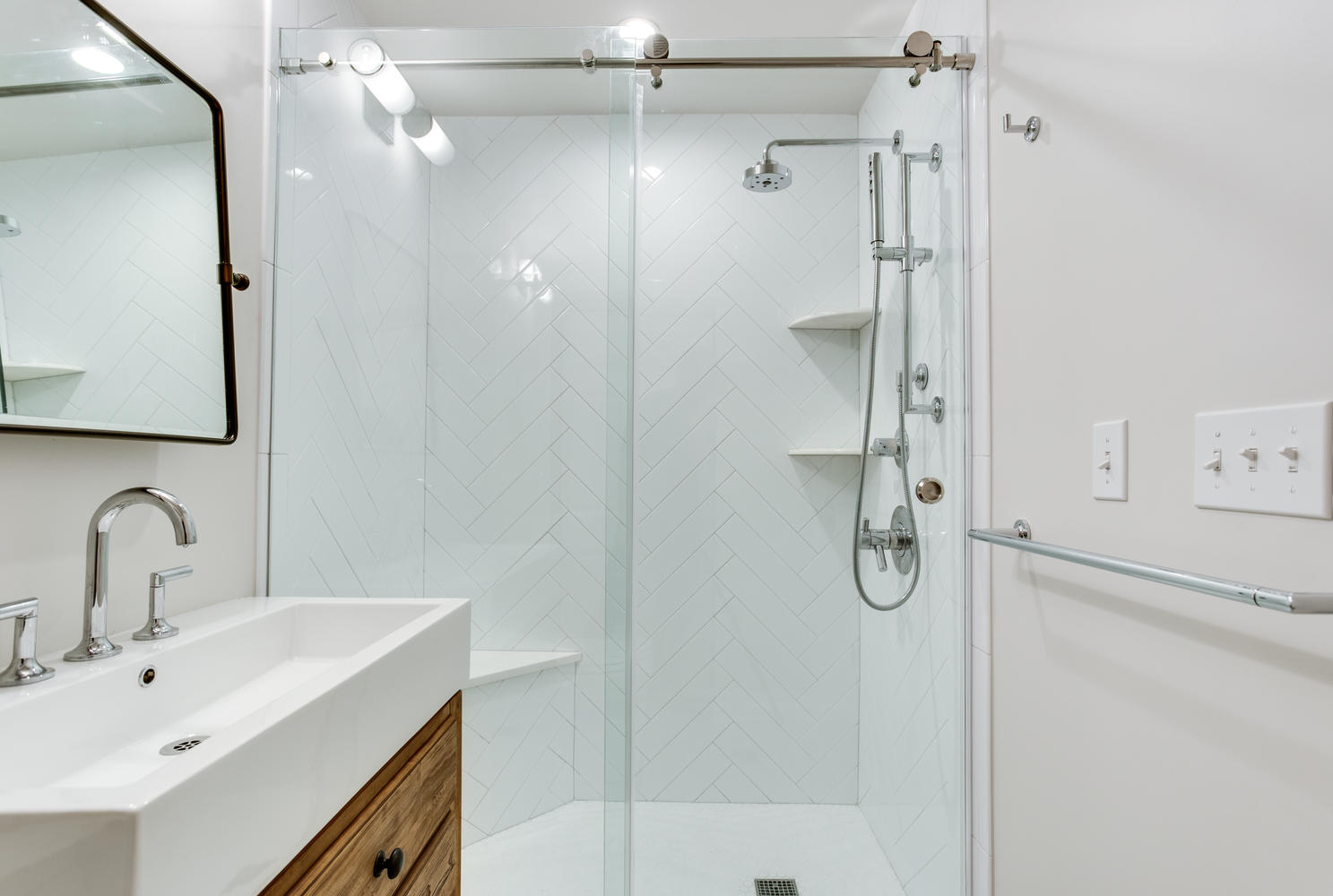 The bathroom is the place where your day begins, and the night ends. Whether you're brushing your teeth before work or relaxing with a warm bath after a long night out, your bathroom is easily one of the most used rooms in your house. Such a central place in your home should not have to feel drab and dull. Whether you're unhappy with the color scheme or need a layout that caters to your needs, bathroom remodeling in Arlington, VA, is a viable option.
Bath Plus Kitchen is a trusted design and remodeling company in Arlington that is ready to assist you with all of your bathroom needs. We understand how important it is to have access to all of your daily necessities in a layout that works for you. Whether you want to overhaul your primary bathroom or extend a half-bath, our team is here to help.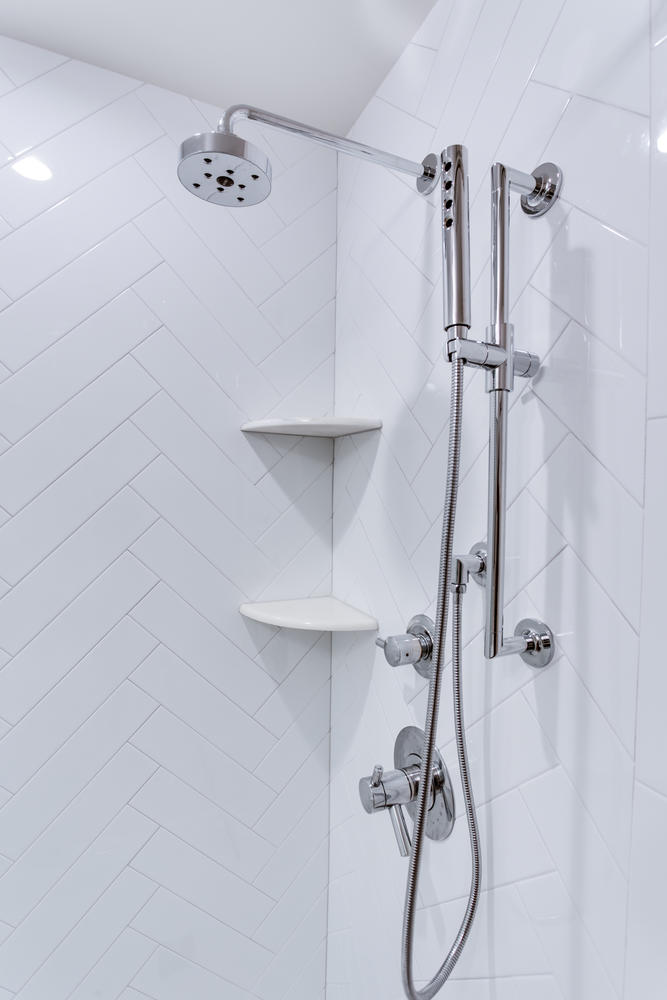 Bathroom Remodeling Services in Arlington, VA
Creating the perfect bathroom takes time, dedication, and an experienced team to complete the job. Our remodelers will work with you to piece together your ideal design from floor to ceiling. We offer a variety of bathroom remodeling services in Arlington, VA, to help you complete your next project.
The flooring of your bathroom needs to be beautiful and durable. Our team will help you install the perfect bathroom flooring for your tastes and needs. Some of the materials we offer include ceramic, marble, granite, mosaics, and more. Want to see how our available tile options will work with your design? Check out our bathroom visualizer tool to mix and match all of your favorite materials.
Like your flooring, you also want countertops that will endure all of the daily use. From water, makeup, and toothpaste spills to bumps, scuffs, and scapes, you want materials that can handle anything. We offer incredibly durable and gorgeous countertop options, such as granite, marble, and quartz in a variety of colors.
Having the wrong type of wall material in your bathroom can be detrimental to the entire house. You want to ensure the walls, especially those around your bath or shower, can withstand the daily steam and moisture. Whether you love how wainscoting looks or would prefer a clean beadboard, our crew will install the perfect wall features as part of your bath remodel in Arlington, VA.
Showers, Bathtubs & Jacuzzis
The shower or tub is one of the most important, and most used, features of any bathroom. Our design experts will help you select the best type for you and your family's needs. Our installation options include rain heads, steam showers, accessible tubs and showers, and so much more. Whether you want a high-end jacuzzi in the primary bathroom or finally want to update that clawfoot tub shower rig, we will transform the space into your dream bathroom.
Our team of experienced remodelers can also help you update aesthetic details as part of your bathroom remodel in Arlington, VA. We offer a variety of cabinet brands to help renovate your space, such as Plain & Fancy and Adelphi. As a space you are in multiple times per day, you want every element to be something you enjoy. If you wish to install new light fixtures, heated floors, or cabinets, we can do it all.
Bathroom Design in Arlington, VA
When you choose us for bathroom design in Arlington, VA, we work with the most trustworthy brands to ensure you receive the highest quality possible for your remodel. We utilize brands such as The Tile Shop, Wolf Designer, Adelphi, and Kohler to bring high-class features and hardware to your home.
Undergoing a bathroom remodel can be challenging, but our experts have the knowledge and experience needed to simplify the process. We take on projects of all sizes, and our designers will help you develop the perfect bathroom from the color scheme to your cabinetry hardware.
Contact Us for Bathroom Remodeling in Arlington, VA
From updated showerheads to brand new bathroom vanities in Arlington, VA, we can do it all. You should be able to feel at peace in your bathroom, and you need a reliable team to help make that happen. We have decades of experience in bathroom remodeling and will not stop until you are delighted with the outcome. Reach out to Bath Plus Kitchen today by calling (703) 755-0479 to take your bathroom design to the next level.
We are looking forward to working with you in the following areas of Arlington, VA: