Bathroom Remodeling in Burleith, DC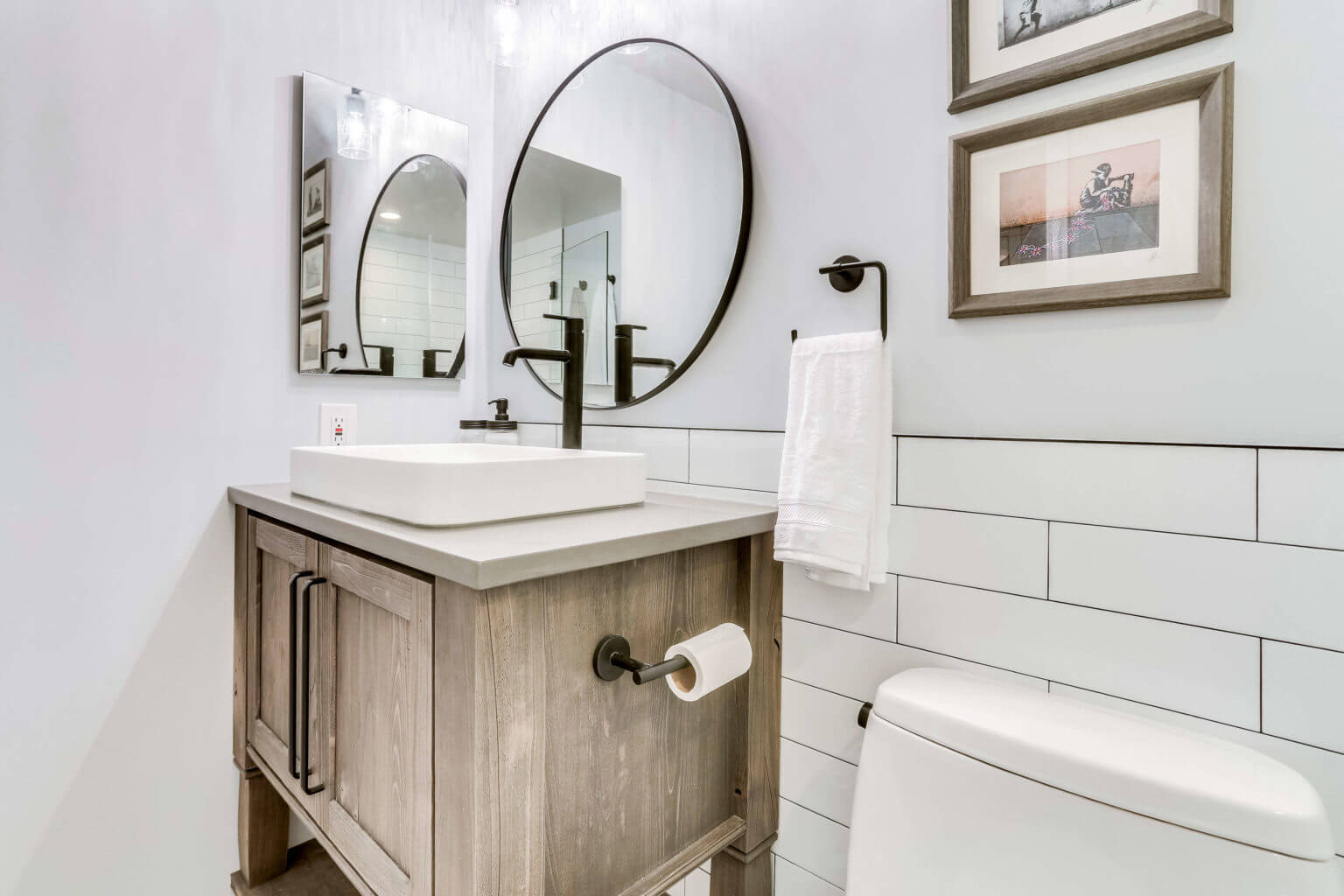 There's nothing like a hot shower or bath after a long day to help you relax and unwind. If your bathroom can't accommodate this, or if the interior is anything but relaxing, it may be time for a remodel. Your bathroom is where you get ready to start your day and to end it, so it should be a space that is comfortable and inviting. Whether you've been dreaming of a jacuzzi, heated floors, or a rain shower head, our team at Bath Plus Kitchen can help.
We offer beautiful bathroom remodeling in Burlieth, DC, to transform your drab bathroom into a place of luxury. Our team will work with you to ensure your new design caters to your tastes and includes everything you need for complete functionality. Our company has decades of experience remodeling bathrooms of all shapes and sizes. Transform your bath into a luxury spa today!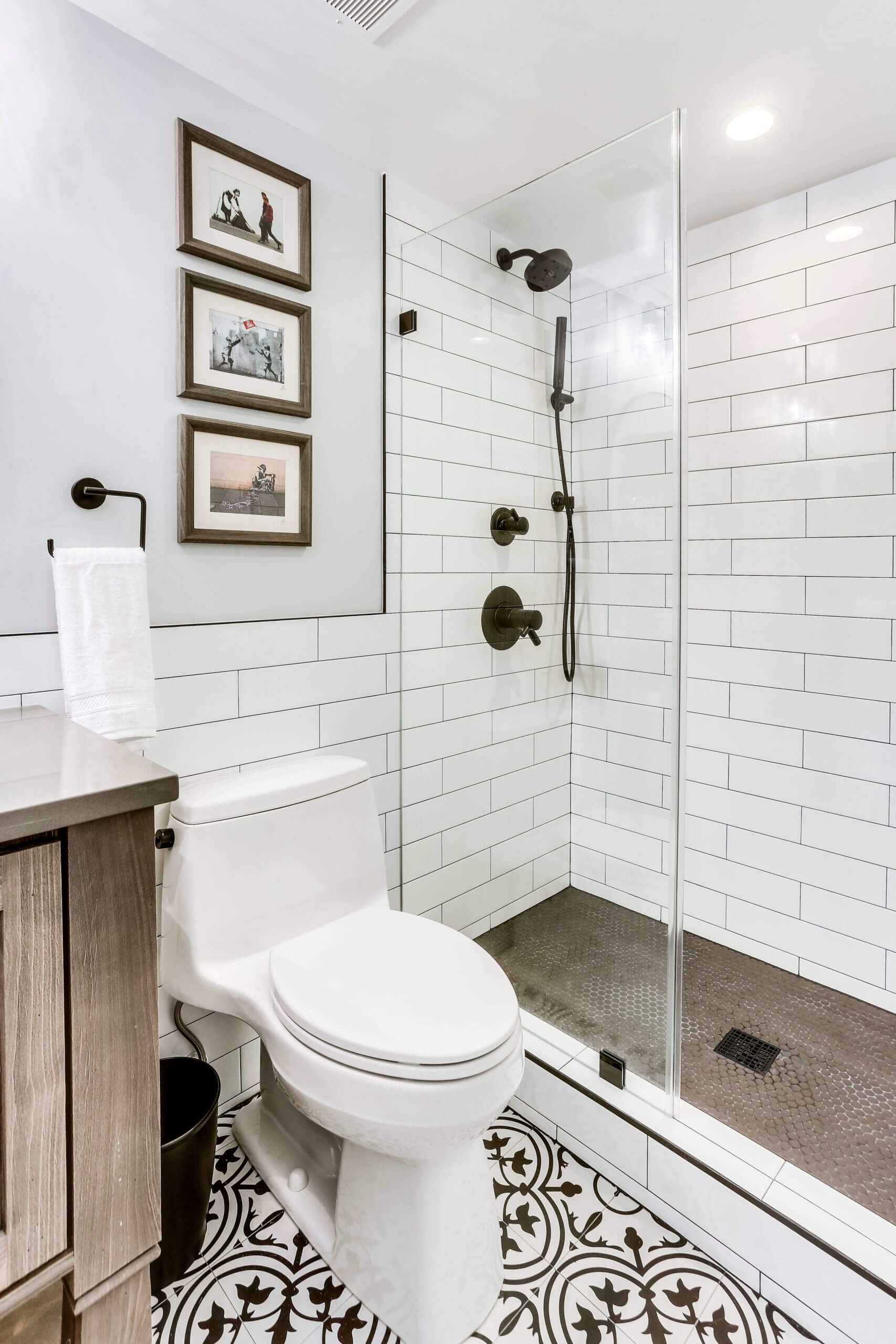 Bathroom Design in Burleith, DC
The goals of every client are different when it comes to bathroom design in Burleith, DC. Our designers and architects will create a completely customized space for you and your family's needs. From your "must-have" features to additional luxuries, we will work to incorporate every element you desire in your newly remodeled bathroom. Our designers will start by asking you the following questions:
Does the location of your bathroom impact its design? How?
What style are you most interested in?
What features must you have in the design?
How can we create the best design that fits your budget?
Everything you've ever needed and dreamed of should be incorporated into your new bathroom design. When you choose Bath Plus Kitchen for your remodel, our skilled professionals will complete it to your exact specifications. We also offer a bathroom visualizer tool so you can start planning without the commitment.
Do you need to replace your worn-out flooring or outdated cabinets? We can transform any bathroom in your home into something spectacular, whether it's the primary bath or a half-bath under the stairs.
Bathroom Remodeling Services in Burleith, DC
A giant bubble bath can be a perfect way to relax after a long day at the office. When you need bathroom remodeling services in Burleith, DC, our team at Bath Plus Kitchen is here to help. Our combined experience allows us to install a variety of features to transform your space into something you could have only dreamed of before.
As one of the most critical parts of your bathroom, the flooring should not only look beautiful but be durable as well. Since moisture often accumulates, you want a flooring material that can withstand all of the drips and steam. Our team can install a variety of bathroom-friendly tile options, such as porcelain, ceramic, and granite, to ensure your space stays impervious to mold and mildew.
We can assist with the following bathroom upgrades:
Your bathroom countertops in Burleith, DC, are another essential component of any remodeling project. Whether you have pets crawling on the counters or children who can barely reach, your countertops should be able to handle whatever life throws their way. We can help you install durable and beautiful materials, such as marble, quartz, and granite. We also offer a variety of colors to match your exact design preferences.
Due to all of the water and moisture in your bathroom, you want to ensure your walls are well-protected. Do not suffer through structural water damage; allow our team to install beautiful wall features to enhance the appearance of your bathroom while preserving the interior of your home. From wainscoting to beadboard, we can install any wall-feature of your choosing.
Showers, Baths, and Jacuzzis
Your shower or tub is easily the most crucial part of your bathroom. When it's time to complete your bathroom remodel in Burleith, DC, your options are endless! We can install many different options, such as steam showers, couples tubs, and accessible showers or baths. We can also install grab bars, frameless shower enclosures, and so much more. If you are sick of your old claw-foot tub, now is your chance to replace it.
We are more than just a bathroom remodeling company in Burlieth, DC. We also help homeowners choose the aesthetic features of their space, such as fixtures and lighting. Our designers will go the extra mile to ensure your bathroom's interior design is just as stunning as the structure and fixtures. Whether you want custom tiling or a particular sink faucet, we will help create the bathroom of your dreams.
Beautiful Bathroom Remodeling in Burleith, DC
Bath Plus Kitchen has the expertise and dedication necessary to remodel your bathroom completely. We promise to deliver outstanding results, whether you're replacing your countertops or fully upgrading the primary bath. Our team of professionals will handle any job, no matter how complex or simple the design may be, and will not stop until you are 100% satisfied with the outcome.
Whether you are still undecided on a design or know exactly what you want, Bath Plus Kitchen can help. Give us a call today at (703) 755-0479 to build the bathroom of your dreams.