Bathroom Remodeling in Potomac, MD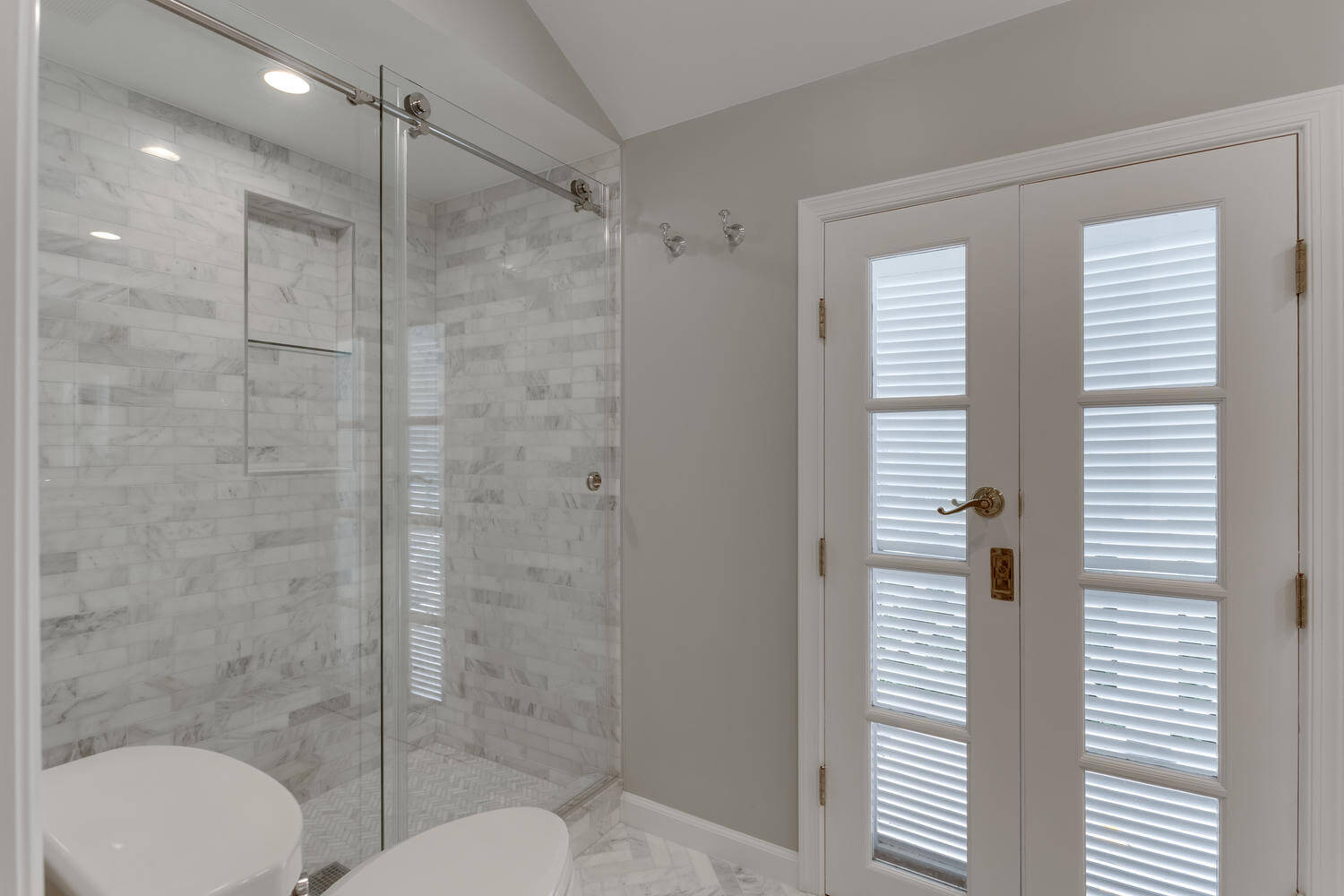 Depending on your lifestyle, your home's bathroom might be the only place you're able to take some time alone all day. This should be a relaxing space, but this isn't the experience many people are able to have with their current bathrooms. The look of your bathroom can turn this into a space that's difficult to feel comfortable in. While you might want something that looks like it's straight out of a spa, but your bathroom remains outdated.
Everyone deserves to have a bathroom they enjoy freshening up in, and a bathroom remodel is often the only way to make that happen. By remodeling with Bath Plus Kitchen, you can get exactly what you've always wanted in your bathroom's aesthetic. Whether you want a luxurious primary bath or a guest bathroom that all your friends will be jealous of, Bath Plus Kitchen can help.
Bathroom Remodeling Services
There are a number of different experts who are involved with the remodeling process. Our remodeling services can help ensure that you have everything you need for your remodel, like electrical work, plumbing, and carpentry. Bath Plus Kitchen can remodel every aspect of your bathroom in Potomac to turn it into a space that's completely new.
Depending on your style, your bathroom tile might fit seamlessly in the background or you might choose a style that is an eye-catching accent for your bathroom. Bath Plus Kitchen carries all the best and most-wanted tiles, so we can find something right for anyone's tastes. You can choose from marble, granite, mosaic, porcelain, and ceramic tiles, to name a few.
In many homes, there is never enough counter space in the bathroom. When you remodel your bathroom, you can take the opportunity to get a bathroom countertop that fits your needs. We carry a variety of durable materials like marble, quartz, and granite. You can be sure that countertops made with these materials can hold up to water and anything else that life might throw at it.
Bathroom walls can sometimes be an issue when they aren't done properly due to the amount of moisture in the air. During a bathroom renovation, it's important that you're getting the right type of walls that are able to be used for bathrooms. We can help you get walls that are durable but look great, such as walls with wainscotting.
Showers, Bathtubs, and Jacuzzis
Of course, getting a new bathtub or shower is the decision you make as part of your bathroom remodel in Potomac, DC, that will have the biggest effect on you. While we have top-quality basic bathtubs and showers that are perfect for any home, Bath Plus Kitchen also carries more luxurious options. This way, you can have a jacuzzi tub, steam shower, or rain shower right in your very own home. We can also install something with easy-access if it's needed.
If you're considering a bathroom remodel in Potomac, MD, you've probably already spent some time thinking about what style you'd like for it. Whether you're interested in a traditional, ornate bathroom or something sleek and modern, we can help you pull it off. Even if you don't have something in mind, Bath Plus Kitchen can help you land on a style you love. Aside from all the renovation aspects of remodeling a bathroom, we can also help with any of the additional design and aesthetic decisions. There are plenty of additional ways you can put your own twist on your new bathroom, such as new hardware or lighting. With these aesthetic touches, you can have control over every part of your new oasis.
Design services are a crucial part of making sure a remodel goes smoothly, and figuring out how to make your vision work for your bathroom needs the help of a designer. The layout and size of your bathroom can have a big impact on how certain styles or different features will look. With our design services, we can make sure that everything you want in your remodel is perfectly executed.
Beautiful Bathroom Remodeling in Potomac
The remodeling process can cause a lot of stress, even if the room in question is a small one. Our team is made up of experts who will help you make the remodeling process as simple as possible. Working with Bath Plus Kitchen guarantees that you'll be getting a quality remodel that you'll love for years to come. We put care into every project we take on to give our clients a bathroom that's truly meant just for them.
Don't wait any longer to treat yourself to the bathroom you deserve. Contact us to schedule an appointment for your bathroom remodel in Potomac, MD.