Bathroom Remodeling in Kent, DC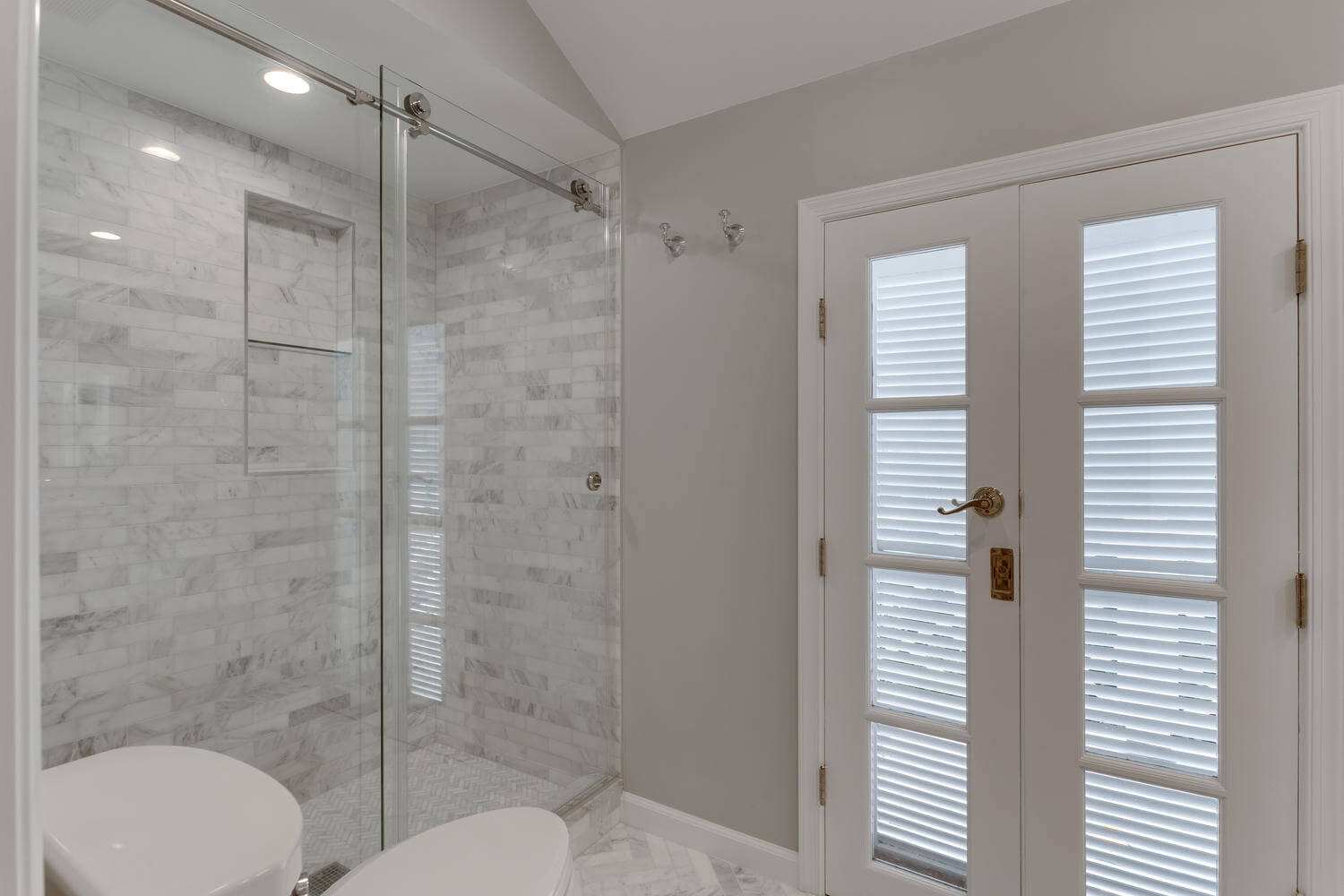 There is nothing like coming home from a long day to soak in a relaxing, warm bubble bath. However, if you find your bathroom lacking your desired accommodations, it may be time for a remodel. Your bathroom is the place where you start and end each day, and it should be somewhere you feel relaxed and comfortable. Whether you want to install a jacuzzi, heated floors, or a new shower head, our team can help.
At Bath Plus Kitchen, we offer beautiful bath remodeling in Kent, DC, to bring your space to life. Every homeowner has different tastes, and we will work with you to incorporate everything you want and need into your new design. We have decades of experience working with a variety of styles and budgets in the Kent, DC, area. Work with us today to develop the bathroom you have been dreaming of.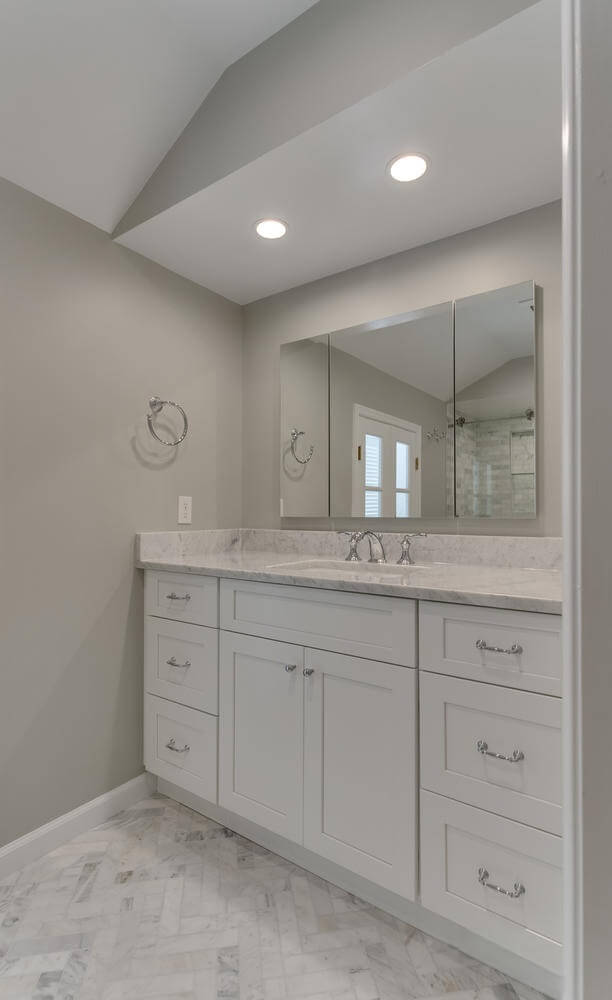 Bathroom Design in Kent, DC
We understand that every remodeling job is different. Our team of designers and architects will work with you to create a customized space that fits the needs of you and your family. We will discuss your "must-have" list to ensure we incorporate every element you want in your newly remodeled bathroom in Kent, DC. To get an idea of what you want, we will start by asking the following:
Does the current location of the bathroom impact its design and how?
What style of bathroom are you most interested in?
What features do you absolutely want in the design?
How can we create the best plans and designs for your budget?
Your bathroom should have everything you've ever dreamed of, and more! With our team by your side, you can trust that skilled professionals will complete your next project. You can also utilize our bathroom visualizer tool to find the styles and materials you like.
Are you tired of your outdated bathroom cabinets or that stained and faded linoleum floor? Our team at Bath Plus Kitchen can transform any bathroom in your home, from the primary bath to a hallway powder room. Our designers and architects will diligently work with you to create the perfect design for your needs.
Bathroom Remodeling Services in Kent, DC
There is nothing more relaxing than stretching out in a giant bubble bath or standing under a showerhead that mimics a waterfall. When you need bathroom remodeling in Kent, DC, the team at Bath Plus Kitchen is here to help. We have the experience necessary to install a variety of luxury features in your bathroom, from heated floors and towel racks to double vanities. Our team will help transform your bathroom into a space you could have only dreamed of owning, and will assist with the following upgrades.
Flooring is one of the most critical parts of your bathroom. Not only should it look beautiful, but it needs to be durable too. With all the moisture that accumulates, you want floors that can withstand daily spills and steam in and outside of your shower. Our team can help you install a variety of bathroom-friendly tiles, such as ceramic, porcelain, marble, granite, pebble floors, and more.
Like the flooring, your bathroom countertops in Kent, DC, are also an essential part of your remodeling project. Whether you have children learning to brush their teeth or cats who insist on drinking from the sink, you need countertops that can handle all of what life throws at them. Our team can help you install a variety of durable and gorgeous materials, such as granite, marble, quartz, and tile. We also offer these materials in many different colors to match your dream bathroom design perfectly.
The bathroom is one space where you want to protect your walls, as excess water and moisture can cause significant structural damage if left unchecked. Our team can install beautiful wall features to enhance the look of your bathroom while preserving the structural integrity of your home. Whether you love wainscoting or want the clean look of beadboard, we will help you transform your walls to depict a spa oasis.
Showers, Baths, and Jacuzzis
The shower or tub is easily an essential element of your bathroom. Your options are endless, and a bathroom remodel in Kent, DC, is the perfect opportunity to install that tub, shower, or jacuzzi you really want. Our team can install a variety of options, such as rain heads, steam showers, couples tubs, accessible tubs, and so much more. If you want a frameless shower enclosure, grab bars or other features, we can install those too!
As a remodeling company in Kent, DC, we also help homeowners select aesthetic features, such as lighting and fixtures. We can even install custom features to help make the space entirely your own. Whether you would like custom tiling or a particular type of accessory for your sink or shower faucet, our team can help you construct the bathroom of your dreams.
Quality Bathroom Remodeling in Kent, DC
Whether you know exactly what you want, or you need help deciding on a style, Bath Plus Kitchen is here to help. Contact us today by calling (703) 755-0479 to take your bathroom to the next level.