Bathroom Remodeling in McLean, VA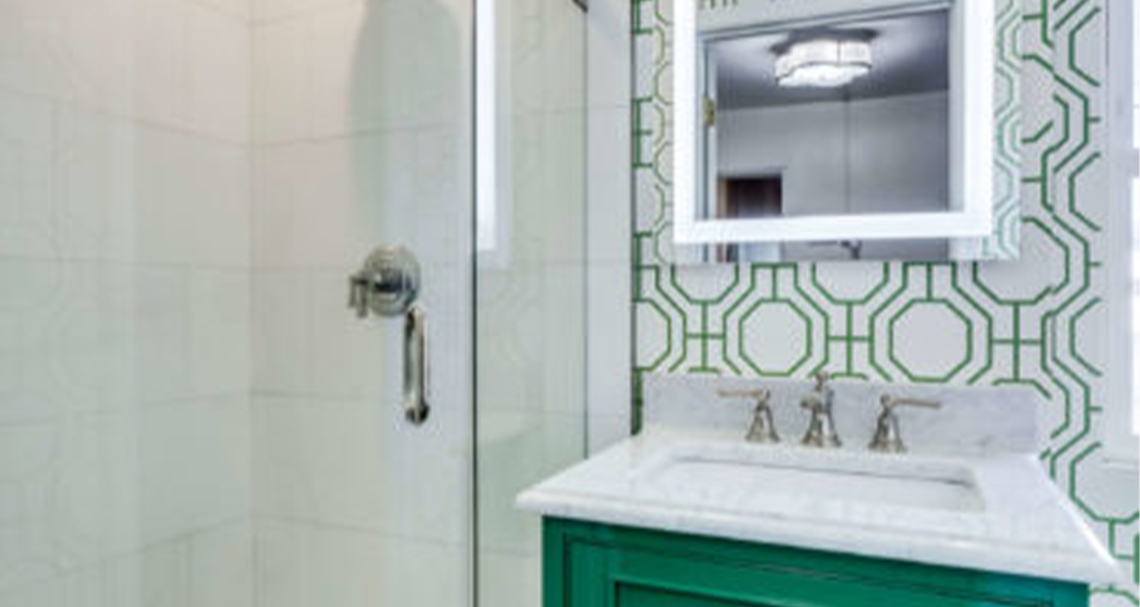 Do you dream of coming home and relaxing in a nice bath at the end of the day, but the last thing you want to do is sit in your existing tub? Perhaps your bathroom feels small and crowded now that you have a spouse or children living there. When you require a major bath remodeling in McLean, VA, choose the experts at Bath Plus Kitchen.
We work with bathrooms large and small to create a space that is truly your own. As one of the most frequented spots in your home, you want to ensure your bathroom looks clean and comfortable. If you wish to make some minor updates or a total remodel, we will help every step of the way.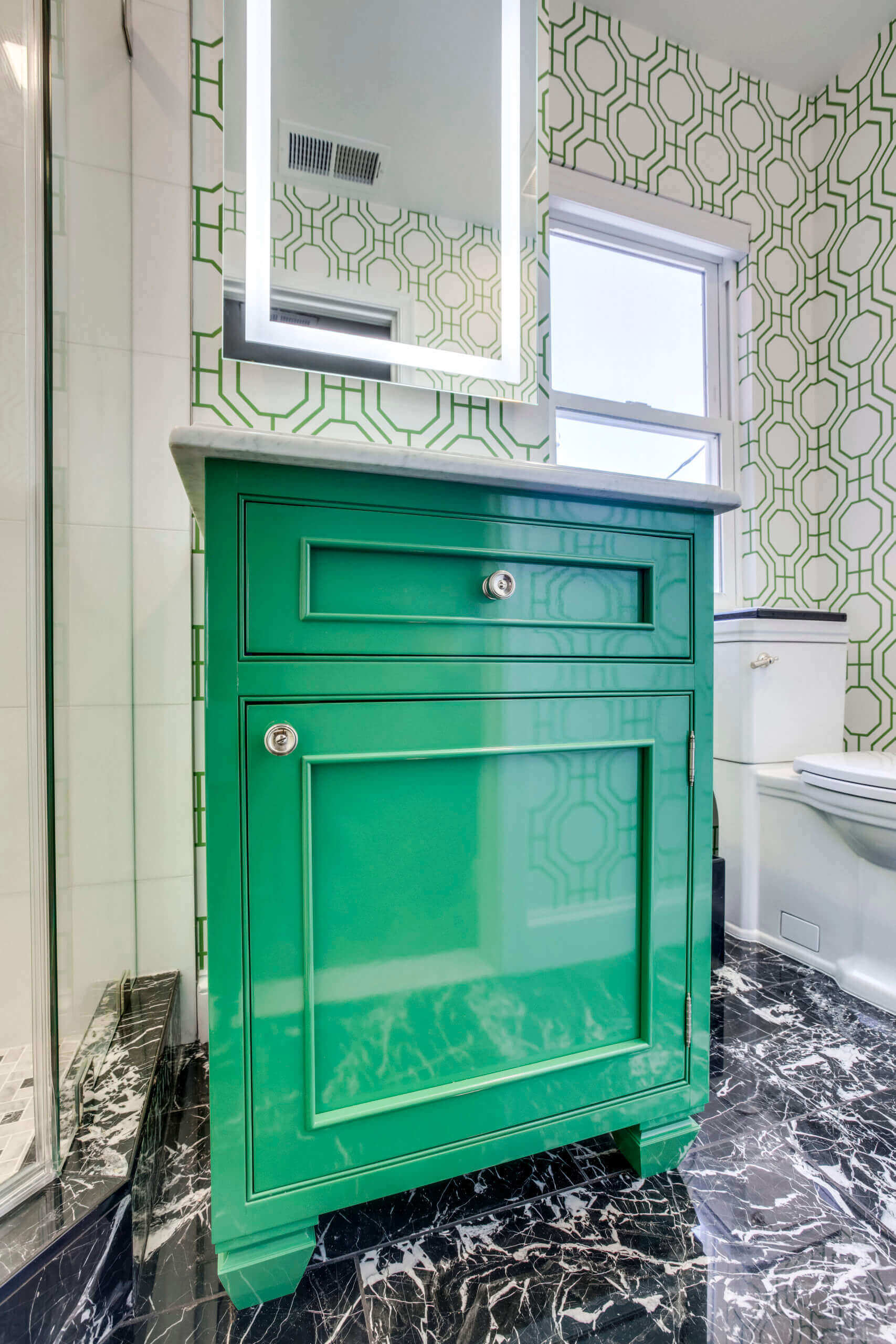 Bathroom Remodeling in McLean, VA
A bathroom is a place where you should feel at peace. With help from our experienced designers, that peace can finally be reached in your own home. We can fully transform your primary bath, hallway bathroom, or powder rooms into beautiful spaces you, your family, and your guests will enjoy visiting.
When it comes to bathroom design in McLean, VA, no one does a better job than us. We understand how important it is to work with a trustworthy, experienced team. That is why we work with you from start to finish to ensure the final result is to your complete satisfaction. We can replace or update nearly anything in your bathroom, including your:
On top of the primary elements of your bathroom, we can also help you update to a completely different style. Perhaps you have transitioned your home to a traditional theme, and the bathroom is the last to go. Alternatively, maybe the opposite is true, where you're more attracted to modern design elements, but you're living in an older home. Our bathroom designers in McLean, VA, will help you design your bathroom to your exact style preferences.
Traditional Bathroom Design
Traditional bathroom design can help bring a timeless, classic look to your home. They are inspired by the trends and materials from historical eras, such as Victorian and colonial. Surfaces are one of the essential elements of traditional design and often feature natural or faux-natural materials. Traditional designs tend to focus more on neutral color palettes and decorative touches. Porcelain claw-foot tubs are a popular choice for classic themes, as they provide a timeless elegance in any space they are installed.
Unlike traditional designs, modern bathrooms are sleek, contemporary, and minimalist. This style is full of geometric patterns, angular fixtures, and monochromatic or bold color choices. Modern designs can work well in bathrooms of all sizes but are particularly incorporated into smaller bathrooms to help maximize the space. Common materials for this style include wood, slate, glass, stone, and ceramic.
Bathroom Remodeling Process in McLean, VA
Our team at Bath Plus Kitchen is one you can count on when it comes to efficient and experienced bathroom remodeling in McLean, VA. We will guide you through each step to ease the stress of taking such a large project on your own. When you work with our team, you can expect the following steps to our process:
Remodeling your bathroom is no small task, but it has a fantastic payoff. Our team will handle all of the plumbing, carpentry, and electrical work required to create your dream bathroom. You only need to work with one company for the whole job! If you are itching to start right away, try out different ideas with our bathroom visualizer tool without committing to anything in your own space.
Bathroom Remodeling Specialists in McLean, VA
At Bath Plus Kitchen, we have decades of experience remodeling bathrooms in McLean, VA. Due to our experience, we will provide a reliable remodel every time you contact us for service. We employ an excellent team of professionals who know how to get the job done right the first time. It doesn't matter if your project is simple or complex; there is nothing our team can't handle or figure out. Of you need wainscoting, beadboard, painting, or other services, we offer everything your bathroom needs.
For quality bathroom remodeling services in McLean, VA, reach out to us today at (703) 755-0479. Bath Plus Kitchen will help you take your bathroom to the next level.