Bathroom Remodeling in Washington, DC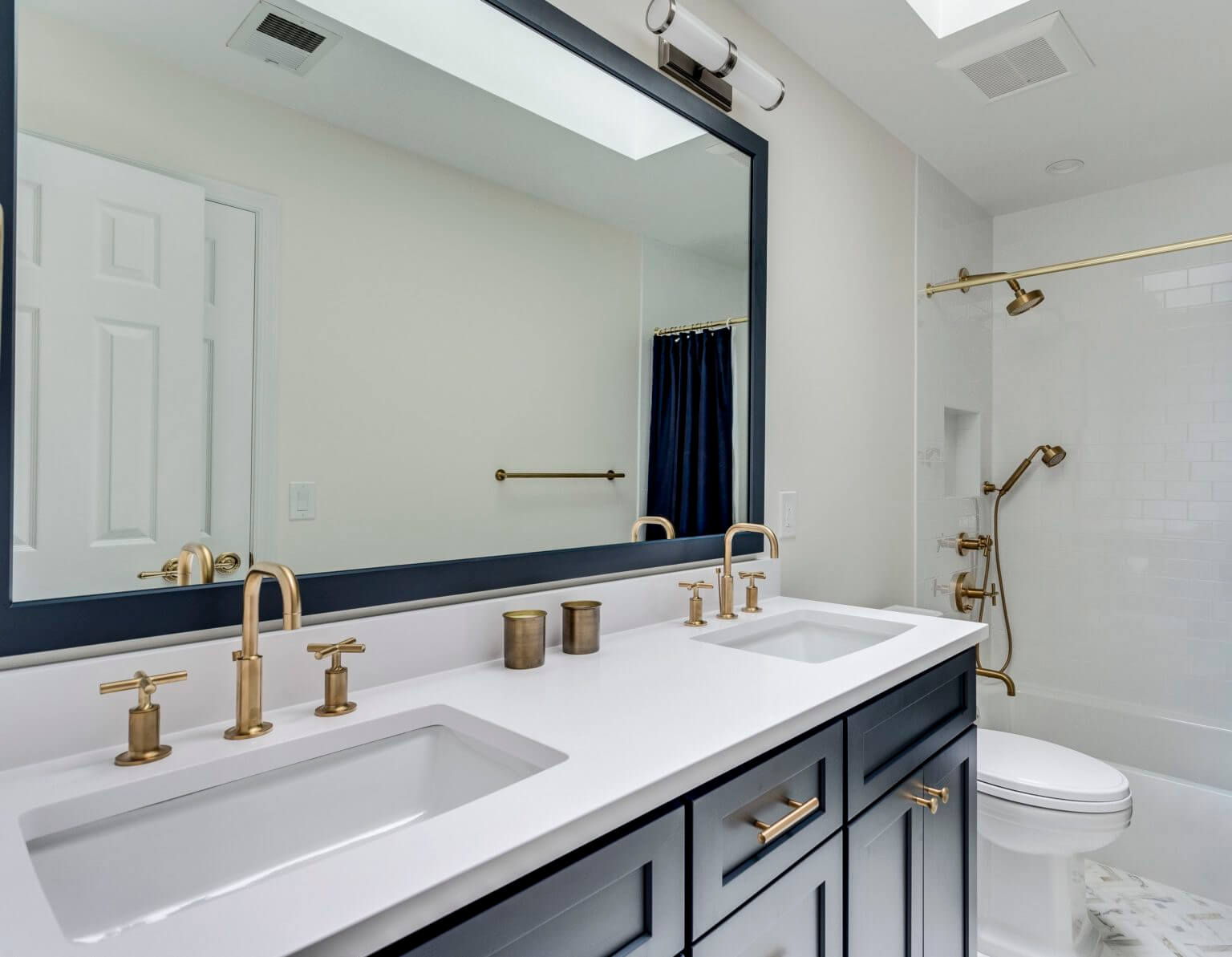 Is your bathroom feeling small or outdated? If so, it may be time to consider a full bathroom remodel in Washington, DC. After all, your bathroom is a place you spend a lot of time in – whether you're getting ready in the morning or taking a relaxing shower before bed. The bathroom design is also an excellent opportunity to show off your personality, and something as small as the faucets on your sink can say a lot about your style.
However, if your bathroom is not up to par with your needs, you may find yourself spending less time in the space. Do you prefer to get ready for work in the bedroom, even if it disturbs your significant other? Would you instead use the downstairs bathroom over your drab primary bath? If your bathrooms in Washington, DC, are small or outdated, the team at Bath Plus Kitchen can help.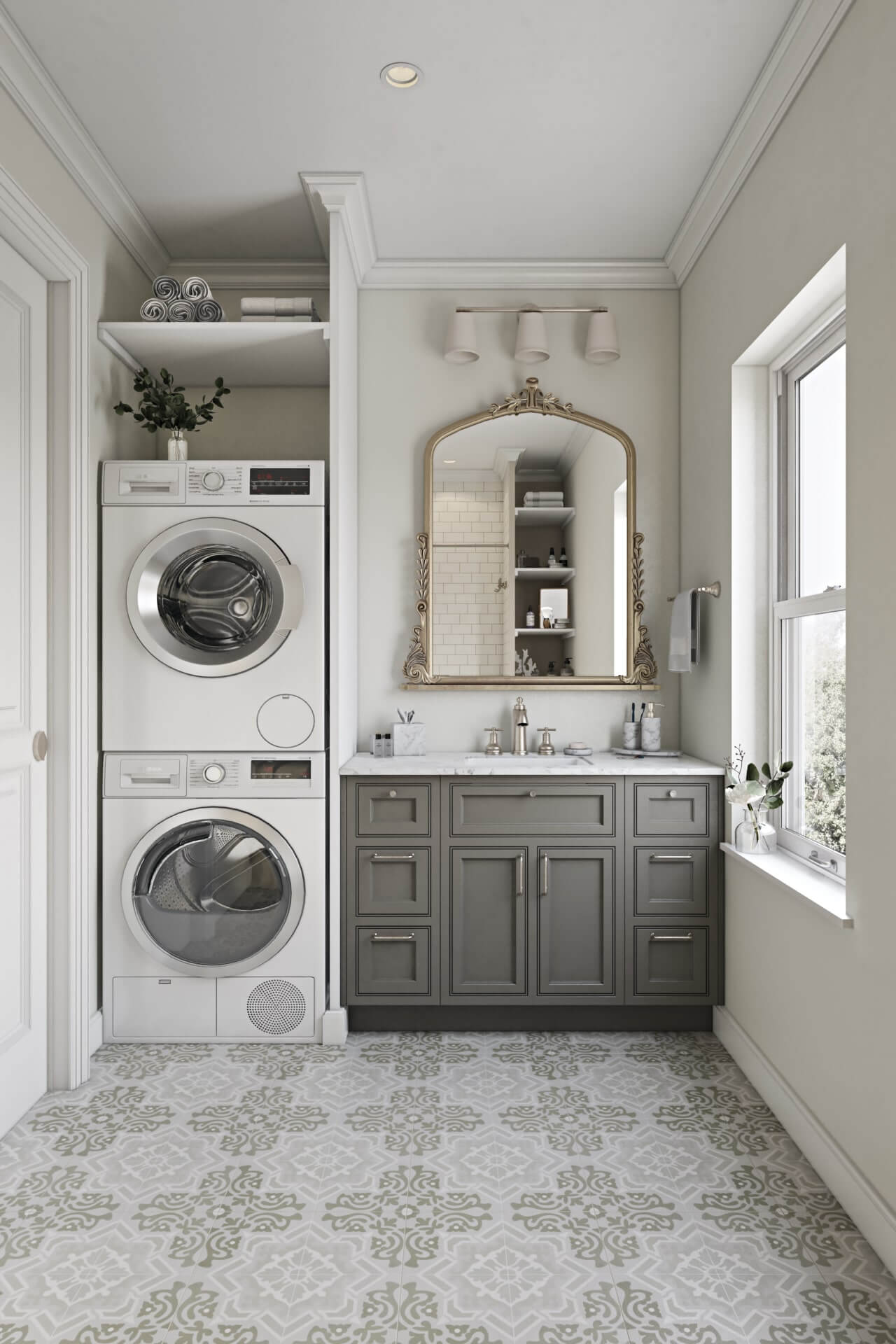 Bathroom Remodeling Services in Washington, DC
Remodeling your bathroom can be a challenging task, especially when it comes to what needs to be altered to suit you and your family's needs. Cabinets, counter space, and lighting are all essential factors to consider before deciding on a remodeling plan. Our experienced team offers a variety of bathroom remodeling services in Washington, DC, to create an ideal space.
Some of our most popular bathroom tiling options include ceramic, porcelain, marble, granite, mosaics, travertine, pebble shower floors, and more. When selecting tile for your bathroom, you want to be sure its a durable material. Whether you have an active household, children, pets, or all of the above, our team will help you pick that tile options that work with your needs and style preferences.
We offer countertops in a variety of colors and materials, including granite, marble, quartz, and tile. Your countertops are an essential part of the overall design. If you need more counter space in your bathroom or need to update old and unsightly materials, our designers will help find the best choice for your needs. You can also use our bathroom visualizer to help bring all of your ideas to life before you implement them in your home.
Wainscoting and beadboard are two of the most popular bathroom wall features and are great for giving the space a fresh new look. We offer both of these options and more to help you renovate your bathroom from floor to ceiling. We understand how important it is to have water and moisture-resistant protection on your walls. Our team will work with you to design a beautiful space that is functional for your family.
Showers, Bathtubs & Jacuzzis
Depending on your individual bathing needs, we offer a variety of showers, bathtubs, and jacuzzis for your bathroom remodel in Washington, DC. Whether you take quick 5 minute showers or love soaking in the tub with a good book, our team will install the perfect fit for your lifestyle. We also offer rain heads, steam showers, couples tubs, and easy-access tubs to take your bathroom design and functionality to the next level.
Additional details like cabinets, lighting, flooring, and fixtures can be used to enhance your bathroom further and give the space a unique look. Our bathroom designers in Washington, DC, will help you select all of the fine details to transform the space into your own. Reach out to us today to start your next project.
Bathroom Design in Washington, DC
Have you spent countless hours browsing all of the stunning bathrooms on Pinterest? Have the corners turned on multiple magazine pages? Bring your ideas to our team, and we'll piece them together into something spectacular for your home.
When it comes to remodeling in your bathroom, you can't go wrong with Bath Plus Kitchen. We'll work with you every step of the way to make your vision come to life right before your eyes. To get a clear idea of the style you want for your bathroom, we will ask you a few questions to get started.
Does the bathroom's current location affect your design options?
How does the bathroom's location affect your design?
Do you want a traditional or modern bathroom style?
What design elements and features are on your must-have list?
What is your budget?
How can we create your dream bathroom while remaining within budget?
Bathroom Remodeling in Washington, DC
Not every project is the same. Everyone has a unique idea for their space, so our team will work closely with you every step of the way. Our designers will discuss the elements you want included in your remodel to ensure we build your dream bathroom. Through our bathroom remodeling in Washington, DC, we have transformed many outdated bathrooms into stunning modern or traditional ones.
We understand how stressful the process can be, and will work hard to ensure it is as stress-free as possible for you. Our team is experienced in working with a wide range of budgets and projects, so contact us today to schedule your next remodel. We serve Washington, DC, including (but not limited to) the following neighborhoods:
Adams Morgan
Burleith
Capitol Hill
Chevy Chase
Cleveland Park
Dupont Circle
Foxhall
Georgetown
Kalorama
Kent
Logan Circle
Mount Pleasant
Palisades
Southwest