Our Euro-style, built-to-order frameless kitchen & bathroom cabinets are manufactured here in America to give you superior quality and lasting value. Available in three product series, Bellmont provides endless versatility and selection to express your personal taste and style.
Frameless kitchen and bathroom cabinets provide a clean look that complement any interior design style from modern to traditional. The full-overlay, flush-fitting doors and drawers offer unobstructed interior access, giving you more storage space and organizing options than traditional face frame cabinets.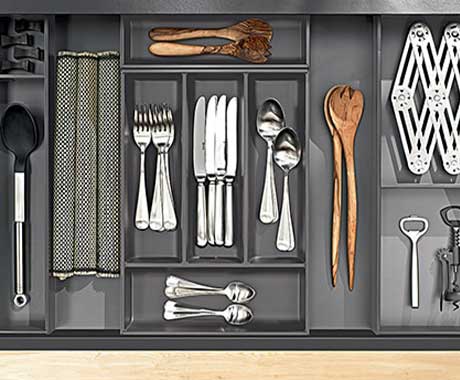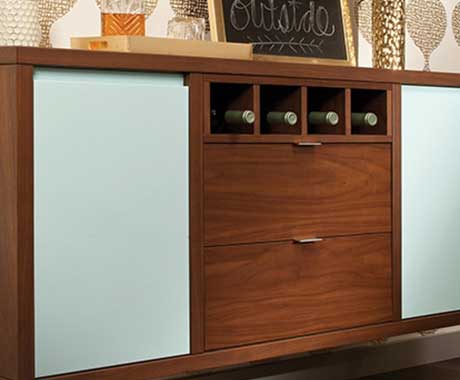 1900 Series offers our widest array of door styles, materials, finish options, and features. Whether your tastes run modern, contemporary, traditional, or somewhere in between, you'll find the right cabinets to express your style.
Inspired by Italian minimalist design, VERO Series blends elegant efficiency with subtle sophistication. The absence of handles creates clean lines and smooth transitions between materials to bring a calm, soothing feel with effortless style.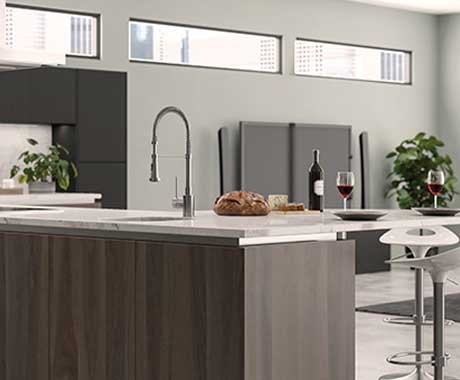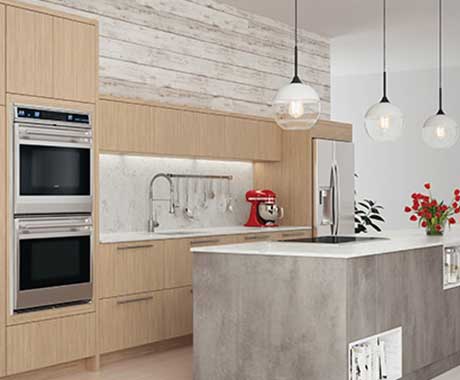 What's Happening
at Bellmont
As a leading cabinet manufacturer, we're passionate about keeping up with industry trends and technology — and we're always happy to share our discoveries. View our latest products, styles, materials, storage solutions, and more.
Personalize your space with creative storage solutions. Hands-free drawers, pull-out pantries, tilt-up doors, soft-close hardware and other unique features make your kitchen more comfortable, convenient, and fun to use!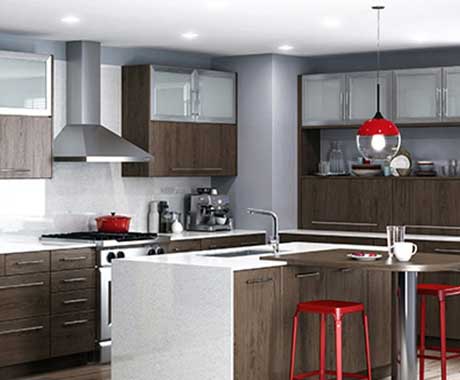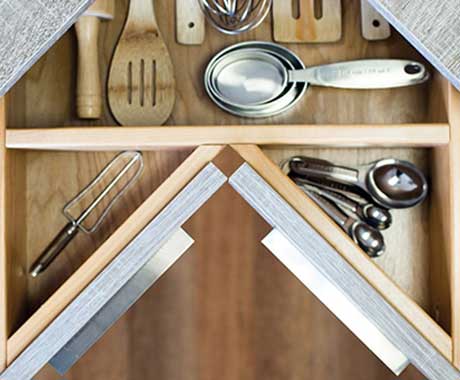 Seeing a cabinet online or in a catalog is a good start, but a tactile experience can truly help you decide. That's why we're happy to send you custom product samples so you can mix and match materials, finishes, and colors in the context and convenience of your home.