Custom Cabinets in Bethesda, MD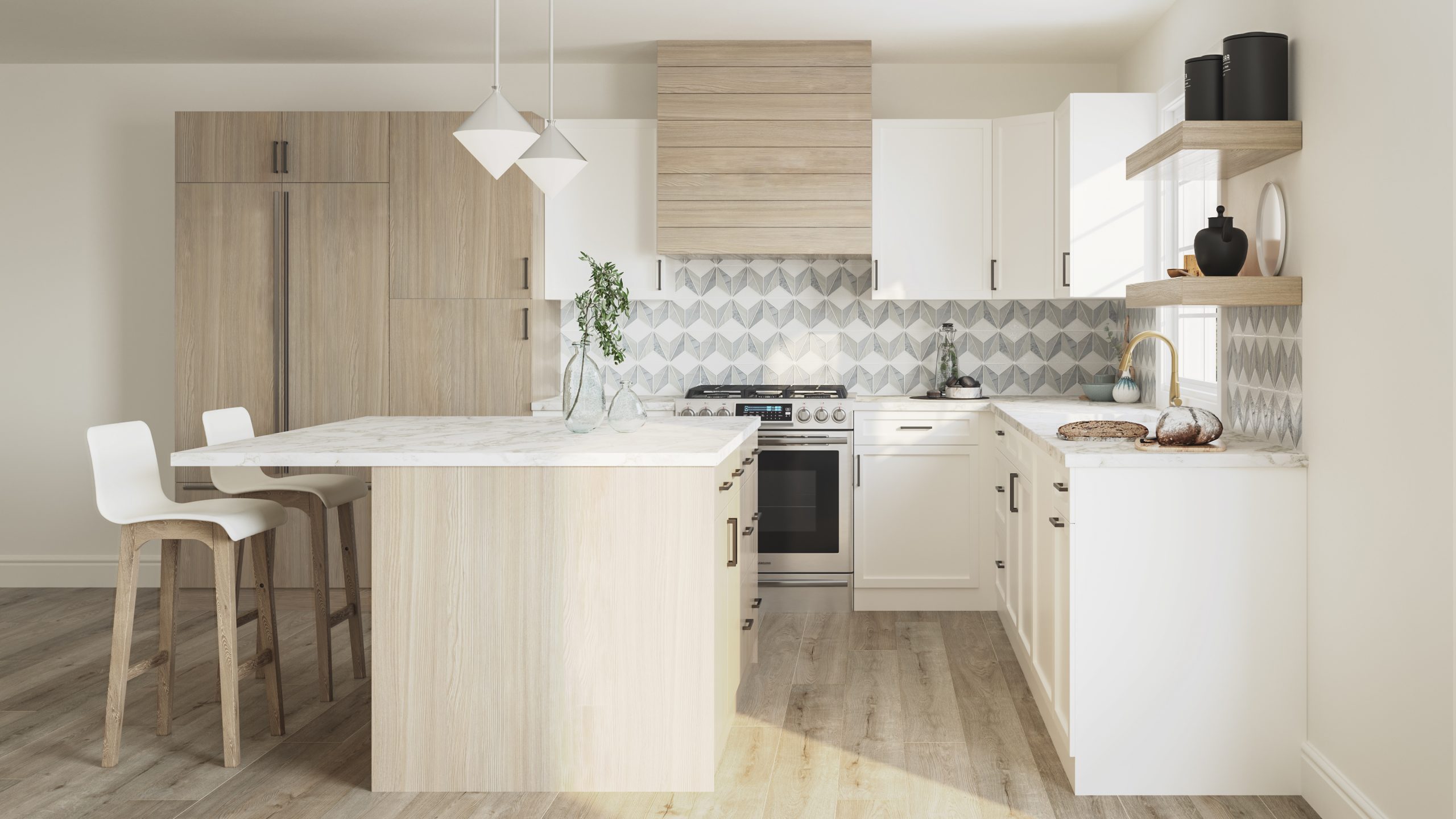 When updating your kitchen or bathroom, the cabinets should be at the top of your list. Not only are they essential to the room, but changing them can completely transform the overall look of a space. When you need high-quality custom cabinets in Bethesda, MD, Bath Plus Kitchen has everything you could dream of.
Your cabinets are an essential component of any remodeling project. Regardless of your style preferences, the cabinets are vital to the functionality and storage options of your kitchen or bath. Our team works with the best wholesale cabinetry brands to ensure you have the perfect piece crafted for your needs.
Our designers are committed to developing beautiful rooms for all homeowners in Bethesda, and your satisfaction is our number one goal. Build the space you've always wanted with our team by your side.
Luxury Cabinets in Bethesda, MD
We will help you renovate your space so you and your family can enjoy it to the fullest. When you are interested in custom cabinetry in Bethesda, MD, you want a company that knows precisely what to do. At Bath Plus Kitchen, we pride ourselves on offering the best cabinet designs for any remodeling project that comes our way.
Every designer on our team has years of experience working with all styles and sizes of remodels. From the planning phase to project completion, we will keep you updated every step of the way. If you have never undergone a home remodel before, you may not understand how vital your cabinets genuinely are. However, even the smallest change can significantly improve the room.
All of the choices you have when working with Bath Plus Kitchen is an excellent indicator of your overall experience. While we will help you develop your design, the ideas are ultimately yours and yours alone. From traditional styles to modern looks, we offer cabinet brands that are guaranteed to enhance any room you install them in!
When you want the best cabinets available, you want Plain & Fancy Cabinetry. This luxury cabinet line offers stunning innovation and craftsmanship that will transform the room from drab to beautiful. As our top seller, we promise you'll love everything this company has to offer.
When you choose Plain & Fancy for your home, you will receive the ultimate in fit, finish, and quality. Each cabinet is handmade to your specifications and can be made in any style you desire.
Plain & Fancy Cabinetry offers the following features:
Hand-sanded for beautiful paints and stains
Primed and painted twice for even and durable layers
Conjoined cabinets for a seamless look
Walnut cabinets for if you prefer stains to colors
Lighting installed inside the cabinets upon your request
Motorized doors also upon your request
Cabinets can be customized down to 1/16th of an inch
Adelphi Kitchen & Cabinetry
Adelphi has a nationwide network of nearly 250 dealers, some who have been customers since the late 1950s. With more than 70 years of experience producing fine cabinetry, the Robesonia factory produces sixty kitchens a week with a workforce of around 120 people. Throughout all of its history, Adelphi Kitchens & Cabinetry has remained family-owned and operated. They remain on the cutting edge of new finishes, trends, and designs truly unique in today's world. While technology upgrades and expands, Adelphi strives to continue producing kitchens and baths the old-fashioned way: one cabinet at a time.
Adelphi Kitchen & Cabinetry offers the following features:
Full custom line cabinet
Premium offering framed and frameless cabinetry
The Best Cabinets in Bethesda, MD
Bath Plus Kitchen offers so much more than your standard kitchen cabinets in Bethesda, MD. We can also install our custom cabinetry in any room you desire! Whether you want a hutch or credenza, or a custom built-in, our team will transform any area of your home with our luxury custom cabinets.
Your satisfaction is our top priority for every project we do. Our team will ensure that you, your family, and your guests absolutely love being in any room we have remodeled. Whether you want additional storage or are remodeling the entire house, our team will help you design the home you've always wanted.
Call us today at (703) 755-0479 to start the process for your new cabinetry. Our team of designers works diligently until you are 100% satisfied with the results.