Custom Cabinets in Burleith, DC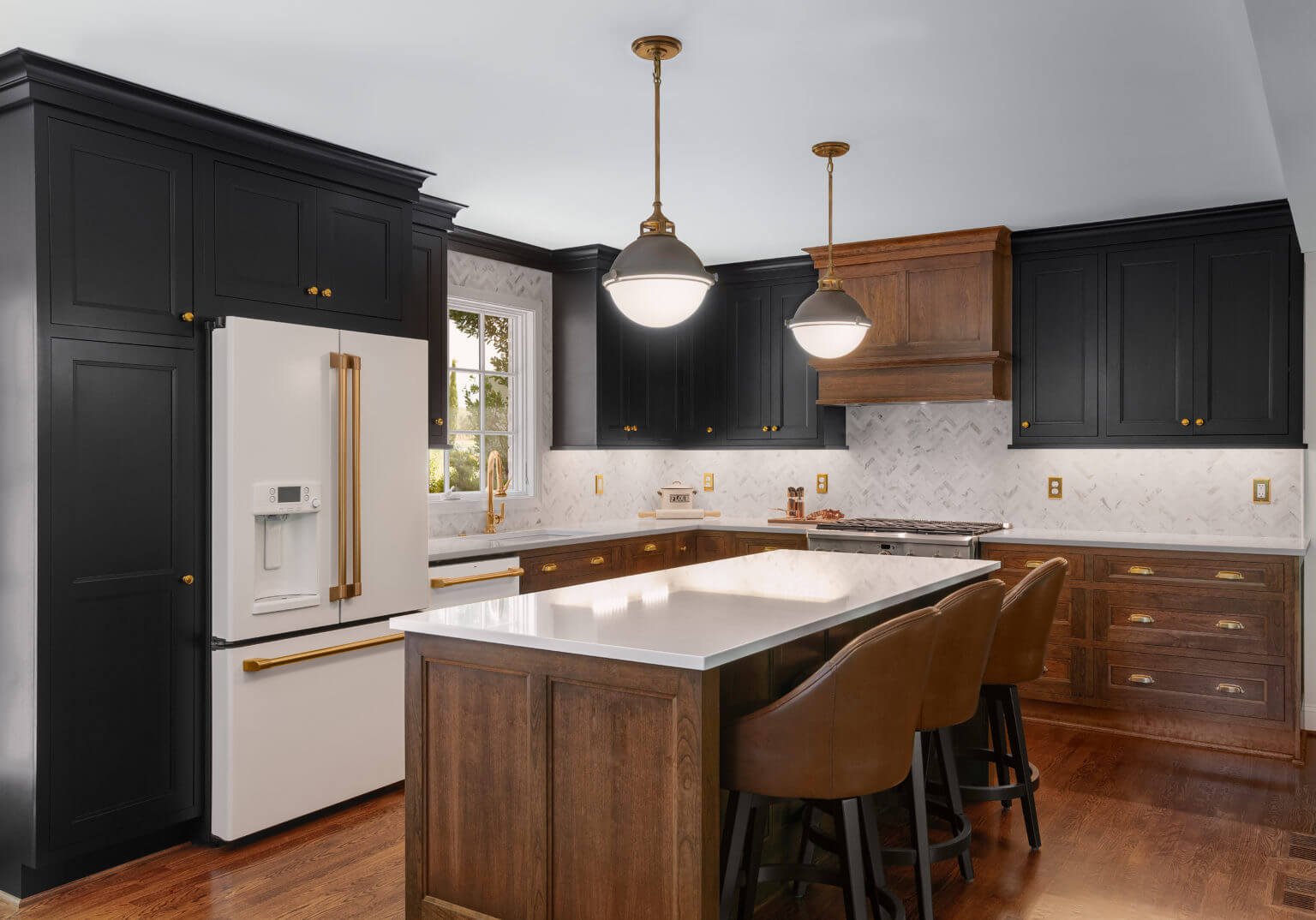 Do you want additional storage and improved functionality in your kitchen? New, custom cabinetry in Burleith, DC, is the place to start. At Bath Plus Kitchen, we offer cabinets that are the epitome of style, function, finish, and color.
As the heart of your home, your kitchen is susceptible to regular wear-and-tear. This can cause structural and cosmetic damage to your cabinets. We understand how valuable this space is to your home. Our team will help you revive a worn-out kitchen to something your whole family will love being in.
Whether you can't help but purchase every cute mug you see or your shelving is falling apart, we offer the best fit, quality, and value for kitchen cabinets in Burleith, DC.
All About Kitchen Cabinets in Burleith, DC
When it comes to your cabinets, you want a company that provides incredible quality and durability. A complete kitchen remodel is often the preferred choice for homeowners changing their space. This will ensure that not only the cabinets are updated, but the entire layout is reconstructed to accommodate all of your needs. It will also guarantee that your new cabinets fit perfectly with the style and decor of your kitchen.
Speaking of style, you want to determine how your cabinets should look. Do you prefer traditional framed cabinets, European-style frameless, or sleek modern cabinets? Understanding the style you like will help ensure your cabinets are something you enjoy looking at every time you're in the kitchen.
Choosing Your Cabinets in Burleith, DC
Selecting new cabinets is an exciting process, but the number of choices available to you can be overwhelming. Our team of designers at Bath Plus Kitchen will help you understand all the different styles so that you can make the most informed decision.
Personalization in the kitchen begins with your cabinetry. Our experienced designers work with you one-on-one to develop the perfect custom cabinets in Burleith, DC. By building your cabinets to your exact specifications, you will have peace of mind that your kitchen caters to your lifestyle. Our custom cabinetry is available in many different finishes and colors, and come with a variety of storage options. When you want the ultimate in durability, design, and fit, look no further than our custom options.
Semi-custom cabinets are often built upon order and offer more options than standard stock cabinets. Though they are made to basic size, you can increase or decrease the depth, add crown molding, trims, and various accessories. If you want the best of both worlds, semi-custom cabinetry is the way to go. You can incorporate extra detailing and personal touches without the cost of fully custom options.
Stock cabinets are pre-fabricated and come in limited sizes, colors, finishes, shapes, and door styles. These cabinets are ready for immediate installation and are the quickest way to add some life back into your kitchen. If you are not too picky on the fine details and are interested in new, sleek cabinetry, stock cabinets are a great budget-friendly option.
Cabinet Designers in Burleith, DC
Choosing semi-custom or stock cabinetry doesn't mean you have to compromise on quality. At Bath Plus Kitchen, we work with top-notch brands that offer a trifecta of exceptional quality, affordability, and design. Whether you are a homeowner, designer, or contractor looking for cabinetry, we offer the best of the best in Burleith, DC.
There is nothing "plain" about Plain & Fancy Cabinetry. Combining state-of-the-art manufacturing and expert craftsmanship, Plain & Fancy delivers cabinets in Burleith, DC, that are fully customized to your needs. Each cabinet is hand-sanded and finished to your exact specifications. Turn your dream kitchen or bathroom into reality when you select this high-end custom line.
Adelphi Kitchen & Cabenitry
Adelphi has a nationwide network of nearly 250 dealers, some who have been customers since the late 1950s. With more than 70 years of experience producing fine cabinetry, the Robesonia factory produces sixty kitchens a week with a workforce of around 120 people. Throughout all of its history, Adelphi Kitchens & Cabinetry has remained family-owned and operated. They remain on the cutting edge of new finishes, trends, and designs truly unique in today's world. While technology upgrades and expands, Adelphi strives to continue producing kitchens and baths the old-fashioned way: one cabinet at a time.
More Than Bathroom Cabinets in Burleith, DC
Though your kitchen and bathroom are the most common areas for cabinets, we can place them anywhere in your home! Whether you want to install a hutch or credenza, or a custom built-in, our team at Bath Plus Kitchen can do all of that and more.
Our experienced cabinet designers in Burleith, DC, are ready to help you develop the home of your dreams. Contact us today at (703) 755-0479 to schedule a free design consultation with our team