Custom Cabinets in Kent, DC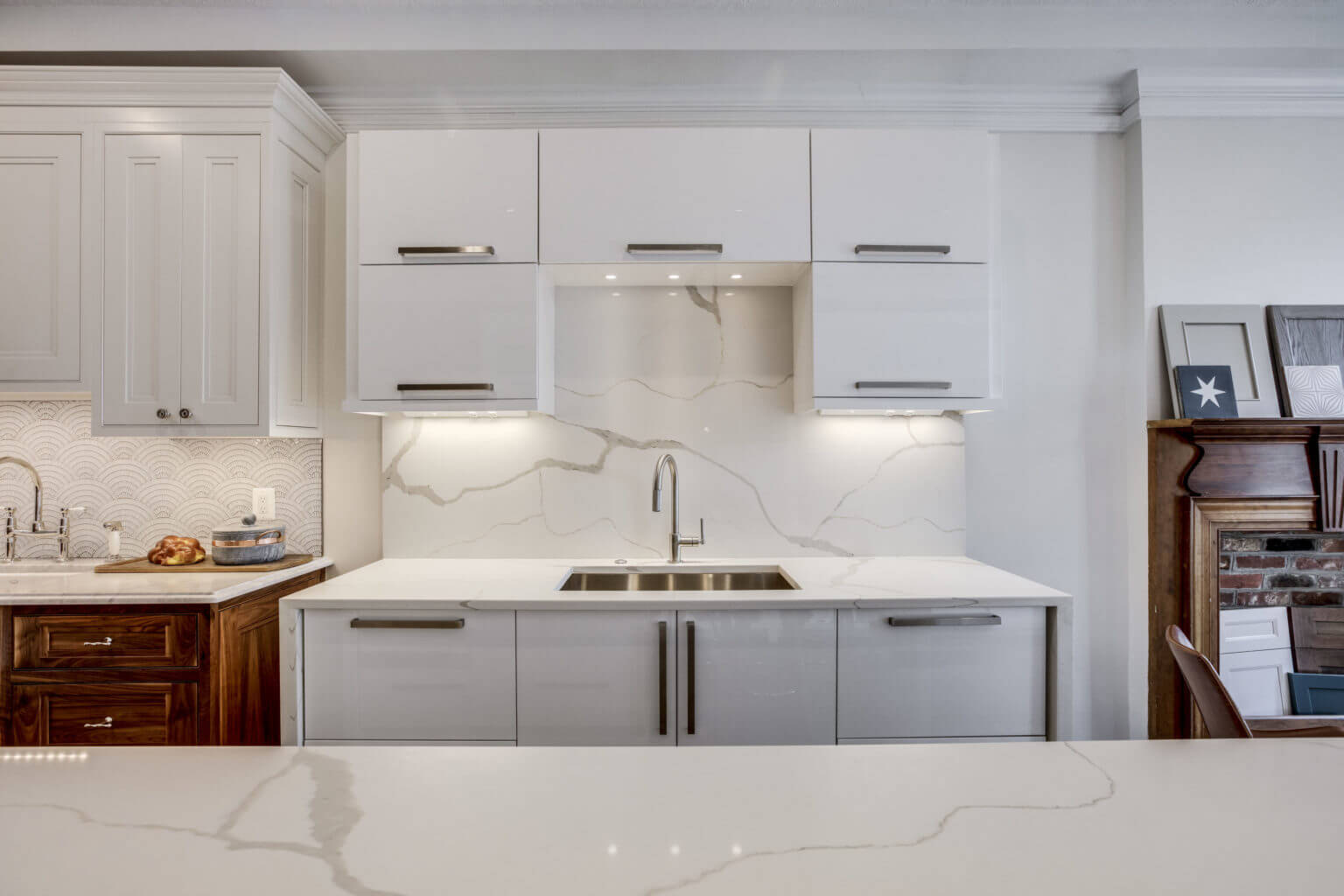 Remodeling a kitchen is no small task. You have a ton of choices to make, including choosing the floor materials, backsplash, and lighting setup. Of course, no kitchen remodel would be complete without selecting an all-new set of cabinetry. Cabinets can make or break your kitchen, since they are going to be one of the first features you notice as you enter the room. Color is certainly important and may be one of your deciding factors when selecting new cabinetry. However, you must not forget about size and style, as well. You really must consider every detail.
At Bath Plus Kitchen, we offer customers a range of custom cabinetry options for their kitchen renovation projects. Just about every cabinet selection you can find in our custom section can be modified to suit your kitchen.
Let's now explore some of our available custom cabinetry in Kent, DC.
If it's custom cabinetry you're after, you cannot go wrong with cabinets from Plain & Fancy. Once we measure the cabinet spaces of your new kitchen and you select the type of cabinets you want, your Plain & Fancy cabinets will be constructed and sanded by hand according to the exact specifications of your project. That way, you get exactly what you want instead of having to select from standard cabinets made for a mass audience.
Adelphi Kitchens & Cabinetry
Adelphi has a nationwide network of nearly 250 dealers, some who have been customers since the late 1950s. With more than 70 years of experience producing fine cabinetry, the Robesonia factory produces sixty kitchens a week with a workforce of around 120 people. Throughout all of its history, Adelphi Kitchens & Cabinetry has remained family-owned and operated. They remain on the cutting edge of new finishes, trends, and designs truly unique in today's world. While technology upgrades and expands, Adelphi strives to continue producing kitchens and baths the old-fashioned way: one cabinet at a time.
It is worth noting here, since you are redesigning your entire kitchen from the ground up with custom cabinetry, that you have the option of giving your room one of three major types of looks that are popular now: traditional, traditional, or transitional. What does each of these mean?
Traditional rooms showcase the pinnacle of luxury. The colors and furniture evoke European rooms of the 17th and 18th centuries. Shapes are curved, colors are rich, and everything simply appears elegant. In the kitchen, your cabinet hardware will be ornate, your cabinetry will be unusually fancy, and any island you have will seem to be a piece of classical furniture. The traditional style of room design is not for everyone, but when done correctly, it lends a unique air to any remodel.
Transitional-style rooms, meanwhile, incorporate elements of both traditional and modern looks. Traditional curves will blend with the straighter lines of modern design. Colors are a bit more varied while staying mostly neutral and not too bold. However, the furniture remains comfortable and inviting. Transitional kitchen cabinets might feature crown molding and darker colors to go along with more modern light-colored countertops.
Modern rooms contrast sharply with the darker, richer looks of traditional and transitional spaces. A modern kitchen might feature stainless steel countertops, range hood, and appliances. The customized cabinets often extend directly to the ceiling to create clean, sharp, crisp looks along the walls. Cabinet hardware is ultra-modern, lines are sharp, and lighting is typically recessed. There are certainly large audiences that enjoy this type of style in their home. The modern look presents the best of both technology and functionality.
Get Started with Custom Cabinetry in Kent, DC
At Bath Plus Kitchen, we listen to your ideas for your kitchen and perform the work accordingly.
Call us at 703-755-0479 to schedule an appointment for us to check out your project, or use our online contact form. Our goal is to make our customers happy in their luxurious new kitchens. Let us help you transform yours.
A Stunning Kitchen Awaits!
Bath Plus Kitchen makes it easy to work with trained experts and top-of-the-line materials to bring your dream to life