Custom Cabinets in Potomac, MD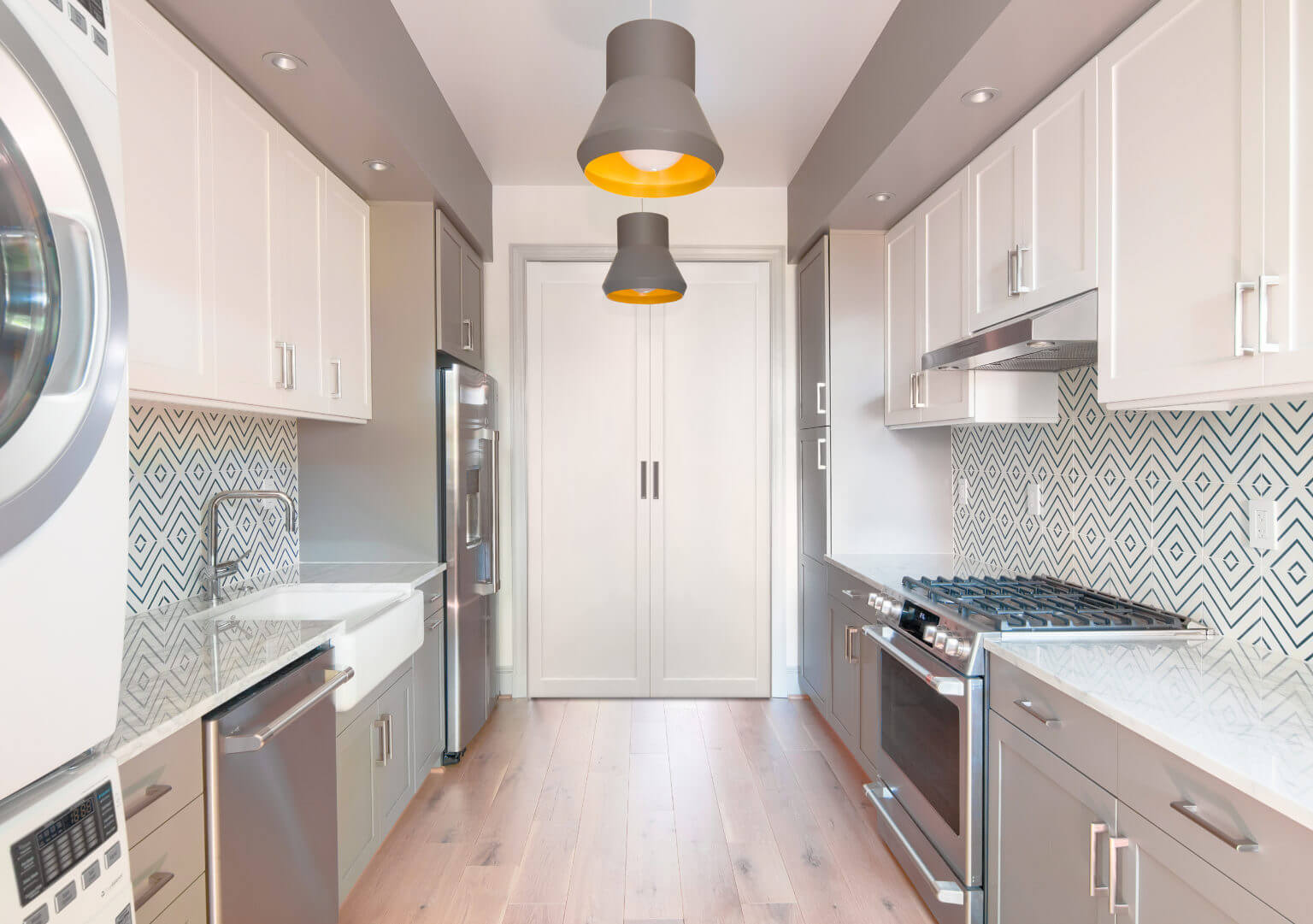 If you need more functionality and storage in your kitchen or bathroom, custom cabinets in Potomac, MD, is the place to start! Bath Plus Kitchen offers beautiful cabinets that will bring style and function into your home.
The kitchen is considered the heart of the home and is often the victim of daily wear-and-tear. This can eventually lead to structural and cosmetic damage to a variety of aspects, including your cabinets. We will help you transform a dull and worn-out kitchen into a beautiful space suited for family and guests.
Whether you need all the storage space imaginable or the shelves are on their last leg, our team provides the best quality, fit, and value for your cabinets.
When you want to personalize your kitchen, your cabinets are the place to start. Our designers will work with you to develop the customized cabinets in Potomac, MD, of your dreams. When you have your cabinets built to your exact preference, the rest of your remodeling project will fall into place. The custom cabinetry available from our team comes in a variety of finishes and colors, and seemingly endless storage options. Look no further than Bath Plus Kitchen for durability, design, and fit.
If you're looking for more standard options with some opportunities for customization, semi-custom cabinets are a perfect fit. Though they are made to standard sizing, you can still alter the depth, molding, trims, and other accessories. Semi-custom cabinetry offers the best of both worlds. It allows you to incorporate your personal touches without breaking the bank.
If you're looking for the most affordable option, stock cabinets are ideal. Though they come in limited sizes, colors, and finishes, they are ready for immediate installation. If you're not too picky about the fine details, stock cabinets are a great way to add life back into your kitchen or bathroom.
Cabinet Designers in Potomac, MD
Opting for semi-custom or stock cabinets does not mean you should compromise on quality. We work with incredible manufacturers that offer cabinets of exceptional quality, design, and affordability. Bath Plus Kitchen provides only the best to homeowners, designers, and contractors.
Plain & Fancy Cabinetry is anything but "plain." With its state-of-the-art and expert manufacturing techniques, this cabinetry brand delivers precisely what you need for your next remodeling project. Every cabinet is finished and hand-sanded to your exact preferences. Transform your space into the room of your dreams with this high-end brand.
Adelphi Kitchen & Cabinetry
Throughout all of its history, Adelphi Kitchens & Cabinetry has remained family-owned and operated. They remain on the cutting edge of new finishes, trends, and designs truly unique in today's world. While technology upgrades and expands, Adelphi strives to continue producing kitchens and baths the old-fashioned way: one cabinet at a time.
More Than Your Average Cabinets in Potomac, MD
At Bath Plus Kitchen, we can install cabinets in any area of your home, even outside of the bath or kitchen. Whether you want a hutch or credenza or custom built-ins, our team will provide the storage space necessary in any room of your choosing.
Our cabinet designers in Potomac, MD, are ready to help you improve your home. If your space is not as functional as it needs to be, leave it to our team to develop the perfect plan for your needs. Call us today at (703) 755-0479 to schedule a free design consultation with our expert team.
A Stunning Kitchen Awaits!
Bath Plus Kitchen makes it easy to work with trained experts and top-of-the-line materials to bring your dream to life