Kitchen Remodeling in Bethesda, MD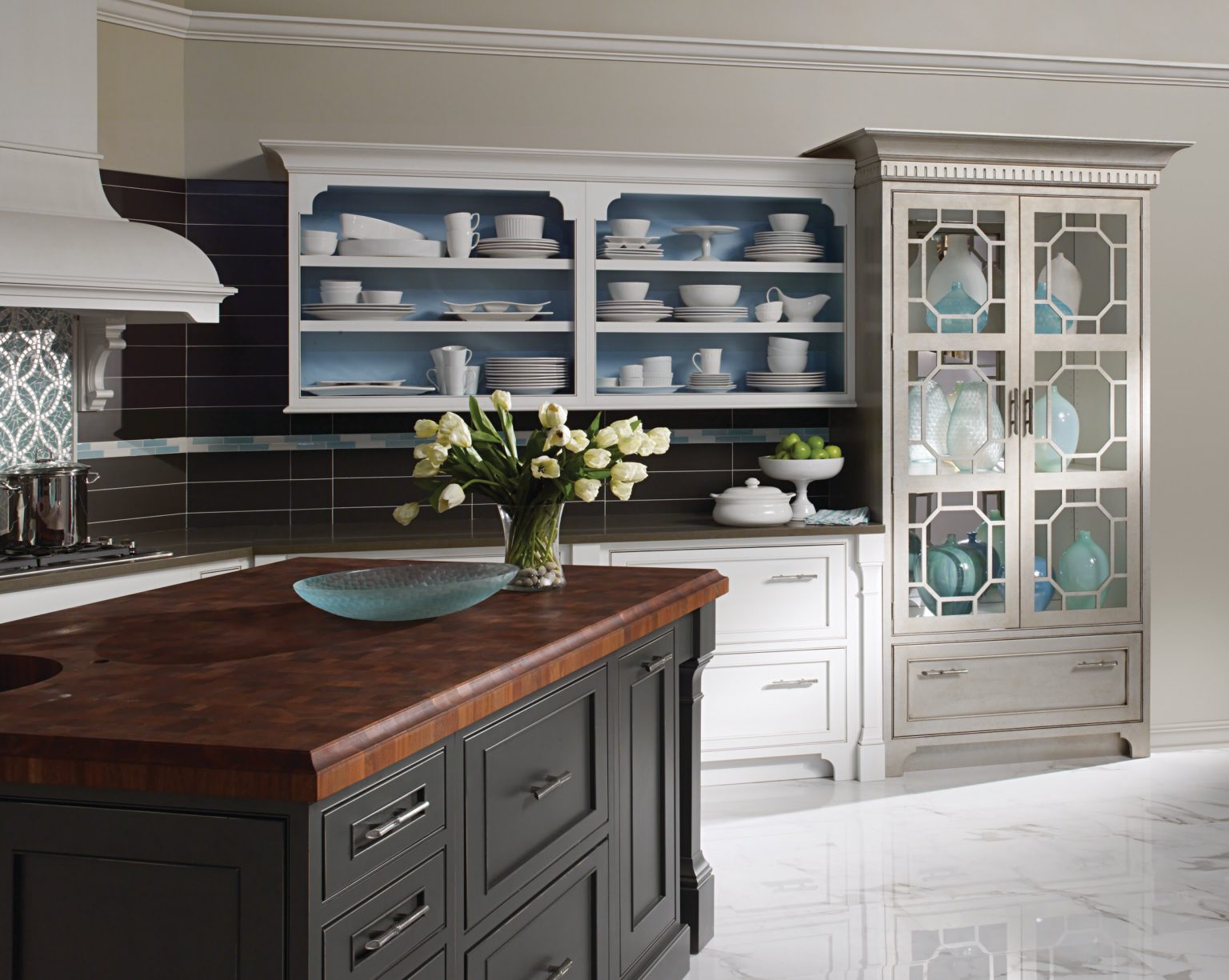 Whether you just moved into a new home or have been living in the same place for years, everyone has a dream kitchen in mind. However, obtaining your perfect kitchen may seem more like a nightmare. From finding a company that understands your needs to ensuring the entire project stays within your specifications, it can feel impossible to get exactly what you want. Bath Plus Kitchen will make your dream kitchen a reality.
When you need kitchen remodeling in Bethesda, MD, our team works with you to ensure every detail is to your liking. Whether you want to expand your counter space or want to add a cute breakfast nook by a window, we have the services for you.
Kitchen Remodeling Services in Bethesda, MD
When it comes to your remodeling project, our team at Bath Plus Kitchen will handle all the details. Whether you want custom cabinets or durable countertops, we will provide a kitchen that you'll be excited to show off. Our team offers complete customization, so your kitchen can be a space you'll love for years.
New kitchen cabinets in Bethesda, MD, are vital to any remodeling project. Having plenty of cabinet space in your kitchen will not only increase your storage but improve your organization as well. If you find you're running out of space for everything you need, new cabinetry is a must in your remodel. Our team installs cabinets with a variety of options, such as framed and frameless, crown moldings, and full overlay doors. Our cabinets are provided by high-quality manufacturers such as Dura Supreme Cabinetry, Plain & Fancy Cabinetry, and Adelphi Kitchen & Cabinetry.
Like cabinets, countertops are another essential component of your remodeling project. The designs you choose can make or break your kitchen, so you want to select material that matches your tastes and endures all you throw at it. Whether you're training to be the next Top Chef or you can't keep your cat off the counters, we carry granite, marble, and quartz selections for it all.
If your kitchen floors are stained, dirty, and worn, you need new flooring as well. At Bath Plus Kitchen, our team will help you choose the best kitchen floors for all the drops, scrapes, and activity in your home. If you have existing wood floors, we can also refinish them to avoid replacing the entire area. Our team always keeps your remodeling goals in mind and will ensure you receive beautiful, durable kitchen floors, no matter what option you want.
Having the right lighting installed in your kitchen can make all the difference in the world. If your space is feeling dull and drab, lighten it up with pendants, chandeliers, or recessed lighting. Not only will a brighter kitchen feel homier, but it will also benefit your food prep and cooking. Not interested in rearranging your light fixtures? We also offer under-cabinet lighting, which allows you to see much better without any rewiring in your ceiling.
Alongside the significant parts of your kitchen remodeling project, our team also assists with the little details. Our team of experienced architects and designers will help you choose and replace knobs, fixtures, new appliances, and interior decorations. When we're finished, you'll be left with a fully functional kitchen for you and your family to enjoy.
Kitchen Design in Bethesda, MD
When you choose Bath Plus Kitchen, you'll have a kitchen design in Bethesda, MD, that you are proud to show off. Our designers will create a traditional, modern or transitional kitchen that matches your preferences in terms of cabinets, countertops, and the other items listed above. If there is anything with our final product that you're not happy with, we'll complete any maintenance or repairs necessary to resolve your unhappiness. Our process involves the following steps:
Consultation & Design Agreement
When we have our initial consultation, our team will sit down with you to discuss all of your remodeling ideas. We'll also walk through and inspect your current kitchen to determine what needs special attention. After we review your budget, we'll develop and sign a design agreement with you..
Once we have discussed your design goals, our expert team will begin drafting up the plans for your remodel. We'll also create photo-realistic renderings that will be shared before we start your project for your confirmation. Our designers will make any necessary adjustments, so you are 100% satisfied with the design.
Materials, Tradesmen, and Numbers
After we finalize your plans, we'll choose the materials you want to use. We have a beautiful showroom, and you can schedule an appointment to browse and select the materials you love. We also offer a kitchen visualizer tool to help you mix and match materials from your own home! Our tradesmen then review the work required for your remodel, and we'll discuss the final budget, contract, terms, and conditions with you then.
Project Launch & Completion
Finally, we begin your kitchen remodel in Bethesda, MD. Once all the necessary prep work is completed, we can get to work! Our team will also take care of any plumbing, electrical, or carpentry work your kitchen needs, then install all of your chosen materials. We'll keep you in-the-know every step of the way, so you know exactly what's happening in your kitchen. Once we are done, and you approve of the work, your dream kitchen is ready.
Once the contract is signed, everyone involved with your project will meet to discuss your remodel. This will ensure everyone is on the same page so the project can be completed accurately and efficiently.
Kitchen Remodeling Services in Bethesda, MD
We have decades of experience under our belts, which makes us the leading kitchen remodeler in the Bethesda area. Our expertise within the industry allows us to provide beautiful kitchens for any vision. We work with many manufacturers and professionals to ensure we have the highest quality products at an affordable price.
When you want a kitchen your family can love for years, contact Bath Plus Kitchen at (703) 755-0479. Please schedule a consultation with our team today.