Kitchen Remodeling in Potomac, MD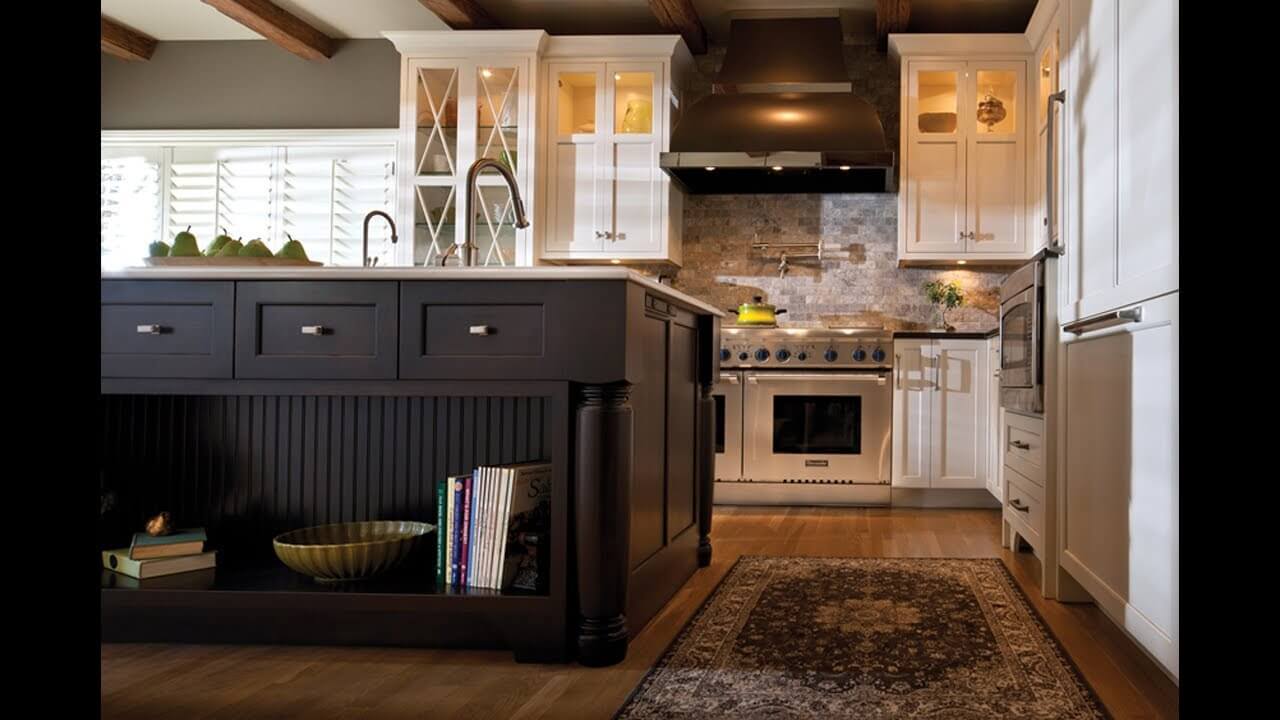 It doesn't matter if you're an expert at cooking or if most of your meals are just a bowl of cereal; The kitchen is arguably the most important room of your home. Aside from cooking, this is where many people tend to gather. It's also where some of the most memorable moments in life happen. A room that plays such a special part in most people's lives deserves the best treatment.
However, the kitchen gets put through a lot of wear and tear on a daily basis. Styles eventually change as well, leaving many with outdated kitchens. Even if you still love the kitchen you currently have, you know it's time for a much-needed renovation. Everyone wants to have a kitchen they can show off and Bath Plus Kitchen is here to help you with our kitchen remodeling services in Potomac.
Remodeling a kitchen includes some major changes to the room. Unlike a room where you might just want it to be repainted or new flooring installed, many of the most important components of the room need to be revamped. For many people, before they have their kitchen remodeled, this can feel like an overwhelming amount of work. Fortunately, with Bath Plus Kitchen, we can handle every aspect of your kitchen remodel in Potomac, MD. This way, you're able to get everything you need right in one place.
When it comes to getting new kitchen cabinets, there's nothing that compares to custom cabinets. If you're going through a remodel, you want to know that everything is going to be just right for you, and custom cabinets guarantee it. New cabinets can transform your kitchen and give you more efficient storage. Bath Plus Kitchen works with several different cabinet brands to ensure that all of our clients can find what they want for their kitchen.
Flooring for kitchens needs to be durable, but it also needs to look good. At Bath Plus Kitchen, we can help you find the right material that will fit your style and will last for years to come. Whether you're looking for wood, tile, or laminate, we had a wide variety of styles to guarantee that you find something perfect for your kitchen.
With the right countertops, they can become the focal point of the kitchen. The material you use for your countertops can pull the entire kitchen together. We carry the best and highest quality countertops, like marble, quartz, granite, and limestone. With countertops like these, you can keep them around for years, no matter how the rest of your style changes.
Whenever you choose to remodel an area of your home, it can become hectic quickly. While you're able to leave the actual construction to the professionals, much of the decision making when it comes to the design is up to you. Before starting a remodel, many people have a good understanding of what style of kitchen they want. You might have a favorite type of wood you'd like for your cabinets, know exactly the backsplash you want, or have been dreaming of marble countertops for years. Knowing what you like is easy, but can often be difficult when it comes to envisioning it in your kitchen.
Implementing the styles you like can be difficult, which is why we offer design services to help pull it all together. We can discuss everything you'd like to see in your kitchen and how would be the best way to do it in the space you have. With these services, your kitchen reflects your tastes while also having an expert's touch. Our kitchen visualizer tool can help you figure out what you'd like to see in your kitchen.
Enjoy High-Quality Kitchen Remodeling Services in Potomac
A kitchen remodel in Potomac, MD, is a big job to take on and you want to be sure that everything is being done the right way. Bath Plus Kitchen has a commitment to creating dream kitchens for our clients. To do this, we put in the work to get only the best materials and stay up to date on all the most popular kitchen trends and styles. Our team is filled with experts with years of experience remodeling kitchens to help ensure that your kitchen is exactly what you wanted.
If you're looking to remodel your kitchen, contact us for the best kitchen remodeling services in Potomac.