Kitchen Remodeling in Palisades, DC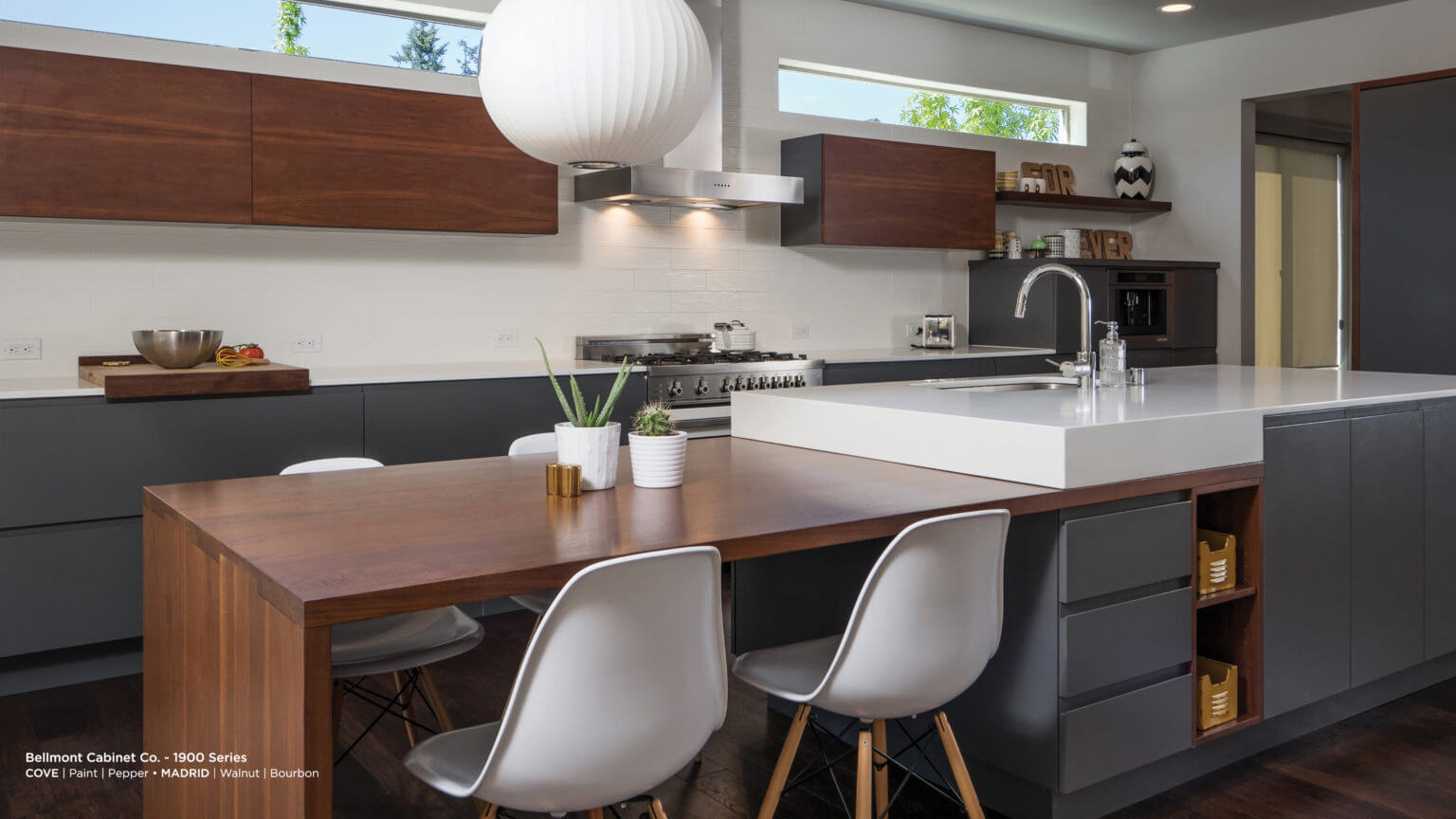 The kitchen is often the most frequently used room in any home, which is why it receives so much attention from home designers and remodelers. Though remodeling a kitchen from top to bottom is hard work, it can also be an incredibly fun process to watch your space transform before your eyes. From the flooring and walls to cabinets and countertops, redoing your kitchen can be an incredible experience.
If finding a reliable remodeling company has been troublesome, look no further than Bath Plus Kitchen for kitchen remodeling in Palisades, DC. Our team not only consists of remodelers and installers, but we have designers on hand, as well. We work with you to ensure the project is a good fit for you and our staff, so you can receive all the attention you deserve throughout the process.
When you choose us for service, you will receive a variety of features and options to help improve your kitchen, whether you're doing a full remodel or updating a particular part.
Kitchen Remodeling Features in Palisades, DC
Many components need to come together for a newly redesigned kitchen. That is why it's so important to consult a design and remodeling company to ensure all of the parts you desire work together how they should. At Bath Plus Kitchen, we can assist with the following areas of your remodel.
Cabinets are often considered an essential part of any kitchen design. With a full range of options available, every home's cabinets can be slightly different from another. If you find yourself eyeing up your peers' cabinets every time you visit, it may be time to update your own. Our team offers an extensive range of options, from custom cabinets in Palisades, DC, to luxury brands such as Plain & Fancy and Adelphi Kitchen & Cabinetry.
Once you have made your choice for cabinets, you want to choose countertops that complement them. We offer all of the high-quality favorites, such as marble, quartz, and granite in a variety of colors to match your exact preferences. There is a color out there that will go with any cabinet selection you make, whether you want neutrals or a pop of color in your kitchen. You can also choose a variety of backsplash options. If you wish to extend the countertop edge or incorporate a contrasting tile, you can easily enhance the room's design with a backsplash.
The floors in your kitchen receive a lot of wear and tear. From drops and spills to children and pets, if your flooring is looking a little drab, it may be time to update. We offer a large selection of porcelain tile options for your kitchen so you can have a beautiful and durable floor. Even if the flooring is the only thing you change, it can drastically update the appeal of your space.
We also offer a variety of lighting choices, including under cabinet lighting. Whether you prefer recessed lighting or ornate fixtures, we can help you get exactly what you want to light up your cooking area.
When you hire us to complete your kitchen remodeling project, your space is in great hands. We are designers who take on projects we believe in. Our team will never just order the parts, install them, and get out. We will work with you every step of the way, from planning and drafting to interior decorating to ensure your remodel is precisely what you wanted.
If you are unsure of a particular style you want for your new kitchen, we can provide guidance and insight for what may suit your needs and preferences best. When it comes to kitchen design in Palisades, DC, there are three main styles: traditional, modern, and transitional.
Traditional style kitchens are incredibly classy. If you are looking for a design that matches the exterior of your Palisades home, this is the style for you. Traditional kitchens often include ornate light fixtures and cabinet hardware, decorative elements, and furniture-style cabinets reminiscent of kitchens from the past.
Modern kitchen designs are the exact opposite, trading ornate and decorative elements for sleek and shiny. Stainless steel appliances mix well with reflective cabinets and tile floors, creating an almost futuristic look in your space. If you prefer hard edges and minimalist design, a modern style might be for you.
If you are still undecided on a style or like elements from both modern and traditional designs, a transitional kitchen might be the best. This style combines elements from both styles to create a look that is truly your own. Perhaps you love the look of wooden cabinets alongside more modern countertops. With a transitional design, you can incorporate all of your favorites in a way that looks seamless and intentional.
If you still are not sure where to begin, our kitchen designers will help you develop a style you are satisfied with. We have years of experience working with all types of kitchens, so we can help you organize your ideas into a reality. If you want to start planning your design right away, utilize our kitchen visualizer tool to mix and match flooring, backsplash, cabinets, and more to find what you like.
For the best kitchen remodel in Palisades, DC, reach out to Bath Plus Kitchen today. You can use our online form or give us a call at 703-755-0479 to schedule your consultation with our team.