Kitchen Remodeling in Washington, DC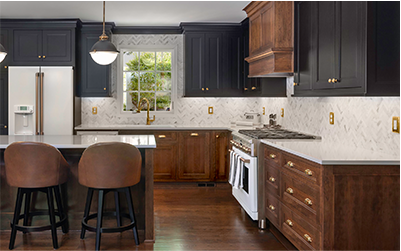 The kitchen is one of the most special rooms in a home. After a long day, there is no better feeling than gathering around and sharing a meal with your loved ones. When hosting a party or family get-together, the kitchen is often the place people gravitate towards to grab a bite and catch up.
However, if your Washington, DC kitchen is small or outdated, you may not feel inclined to spend as much time in that area of your house as you would like. If your kitchen could use a fresh new look, trust the team at Bath Plus Kitchen to help make your vision a reality.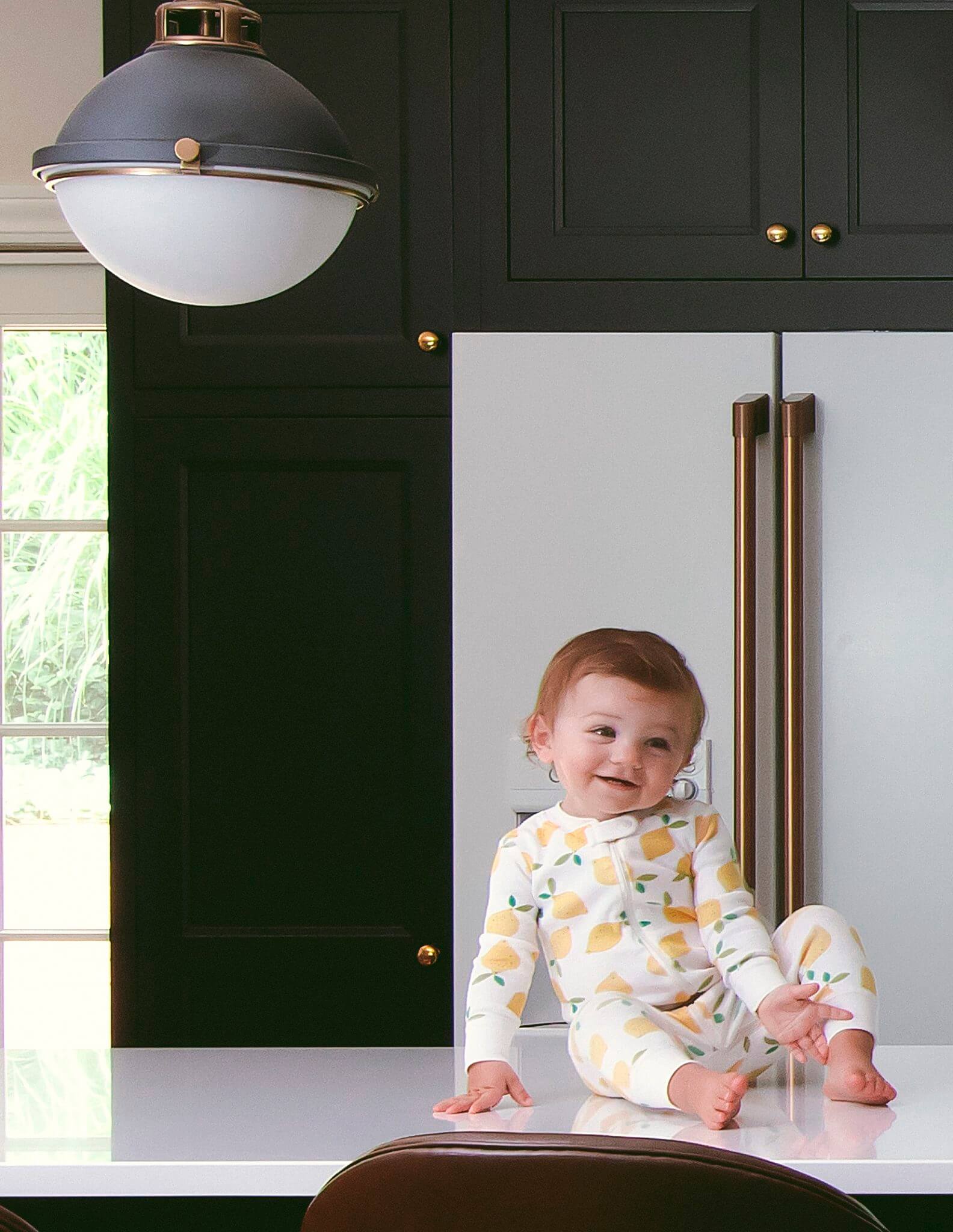 Deciding on a new kitchen design can be tough, especially when it comes to choosing one that works with the rest of your Washington, DC home. At Bath Plus Kitchen, our team of trained design professionals will help you every step of the way, ensuring you end up with the kitchen of your dreams. If you are unsure of where to start, don't worry – we will help you with selecting components like:
When it comes to your home in Washington, DC, we understand how important it is to have a kitchen you can live in day-to-day and show off to guests on special occasions. Our remodeling and design services are exactly what you need to create the perfect kitchen for your tastes and needs.
Cabinets, Hardware, & Under-Cabinet Lighting
When installing new kitchen cabinets in Washington, DC you want a design that is beautiful and functional. At Bath Plus Kitchen, we offer a variety of brands to help make your vision come to life, including:
We also offer custom cabinetry to create the exact design you want for your space.
Our experienced team will help you build the kitchen of your dreams from the cabinet design all the way to the finishing touches. Incorporating the right hardware can make or break your design and though it is just a small part of the whole picture, it makes a huge impact.
If you are looking to add an aesthetically pleasing illumination in your kitchen design, under-cabinet lighting is a great choice. Not only can it improve the brightness and ambiance of your kitchen, it can be a cost-effective alternative to installing a ceiling fixture.
Another important aspect of your kitchen remodel is the countertops. Your countertops are one of the most-used features of your kitchen, so you want a material that is durable and can withstand all you and your family throw at it on a daily basis. Quartz, granite, and marble are just some of the incredibly stunning and durable materials we have available.
Your kitchen floor endures a lot, so you want flooring that can handle all of the spills, drops, and foot traffic. Our kitchen design experts will help you select the best flooring option for your needs and vision. Whether you are interested in wood, laminate, or tile, Bath Plus Kitchen has options that will handle all of life's bumps and scuffs.
Add your own personal tastes to your kitchen design with beautiful backsplash tiles. These tiles, placed between your countertops and cabinetry, will prevent your walls from being ruined by sauces, batters, and liquids that may splash as you cook. They also allow you to add an accent color or texture to enhance the overall design of your kitchen remodel.
When it comes to the overall look of your kitchen, the texture and color scheme you choose is essential. One rule of thumb when selecting these elements is to ensure they are something you and your family can live with for years to come. Check out our kitchen visualizer to pair a variety of different materials together to create your perfect design.
In addition to our remodeling services, we can also help develop your kitchen design in Washington, DC. There are many different kitchen styles to choose from, but the three most popular tend to be traditional, modern, and transitional, or a combination. If you are not sure which style suits your home best, we will work with you to develop a final outcome you will love.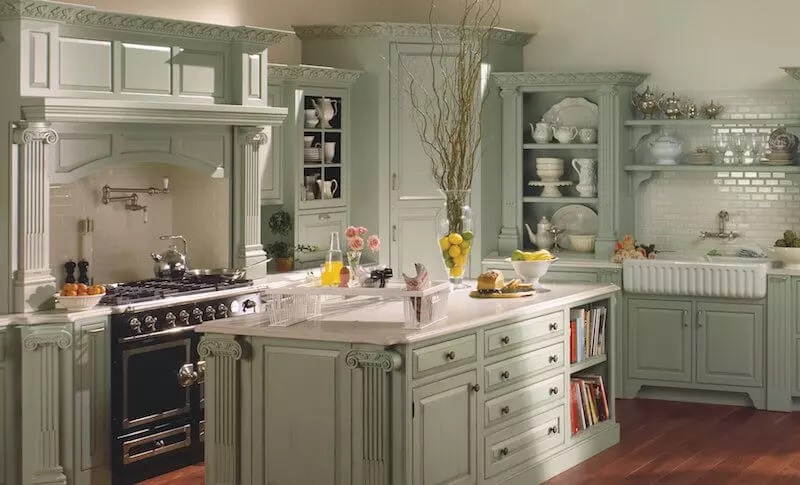 Traditional Kitchen Remodeling in Washington, DC
A traditional kitchen design encompases a timeless elegance that brings the outdoors in by incorporating patterns such as fruits and flowers. Traditional kitchens integrate soft, muted colors and ornamental hardware and fixtures. At Bath Plus Kitchen, we have worked with homeowners to create fully functional traditional kitchens that will last a lifetime.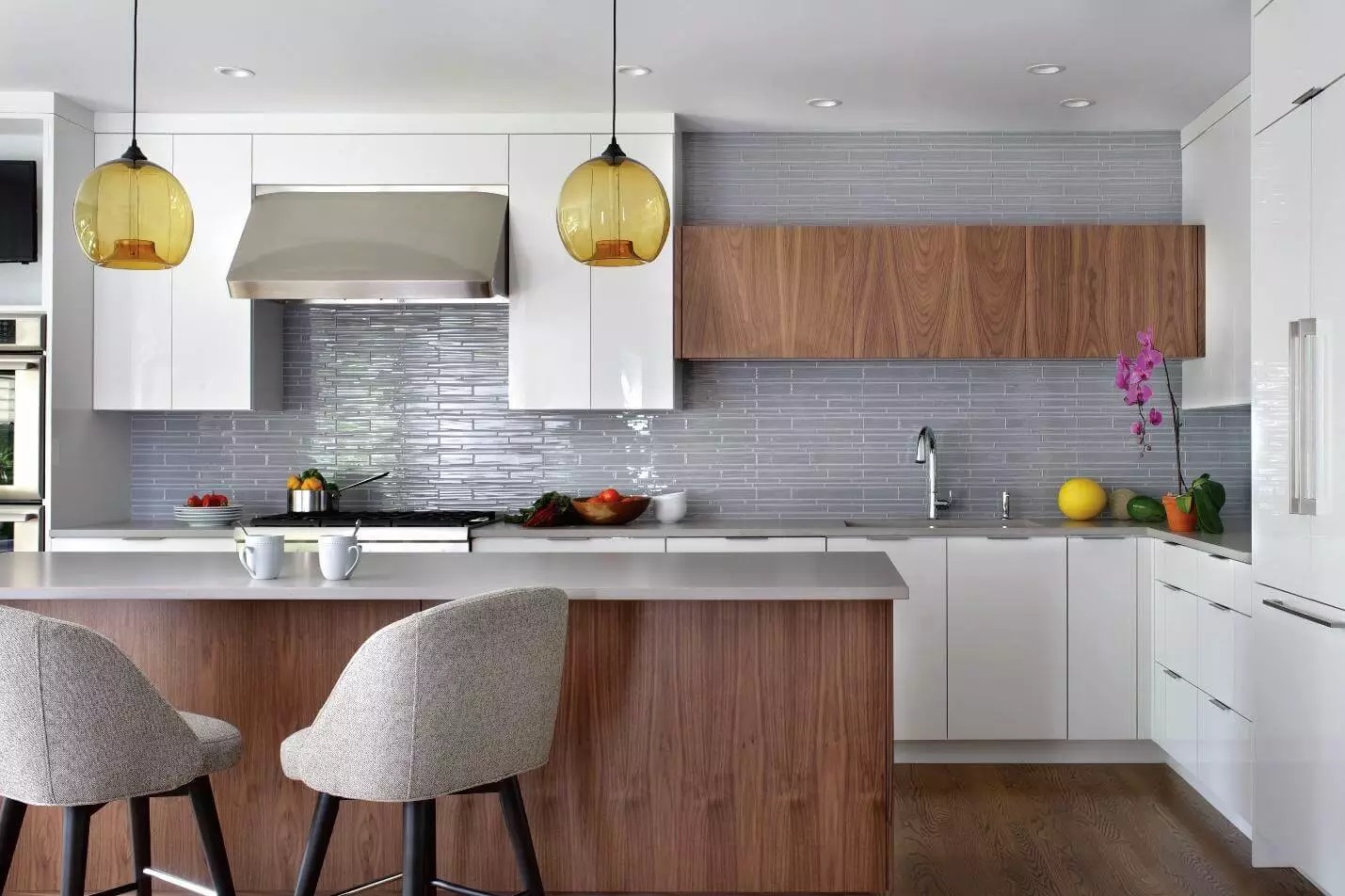 Modern Kitchen Remodeling in Washington, DC
Modern kitchen styles, often categorized as contemporary, feature many man-made materials such as laminates, ceramics, and molded plastics. Our experienced team at Bath Plus Kitchen will bring a sleek structure to your kitchen that will drastically improve the functionality of your space. Allow us to create an inviting, modern-theme for your kitchen that the entire family will enjoy.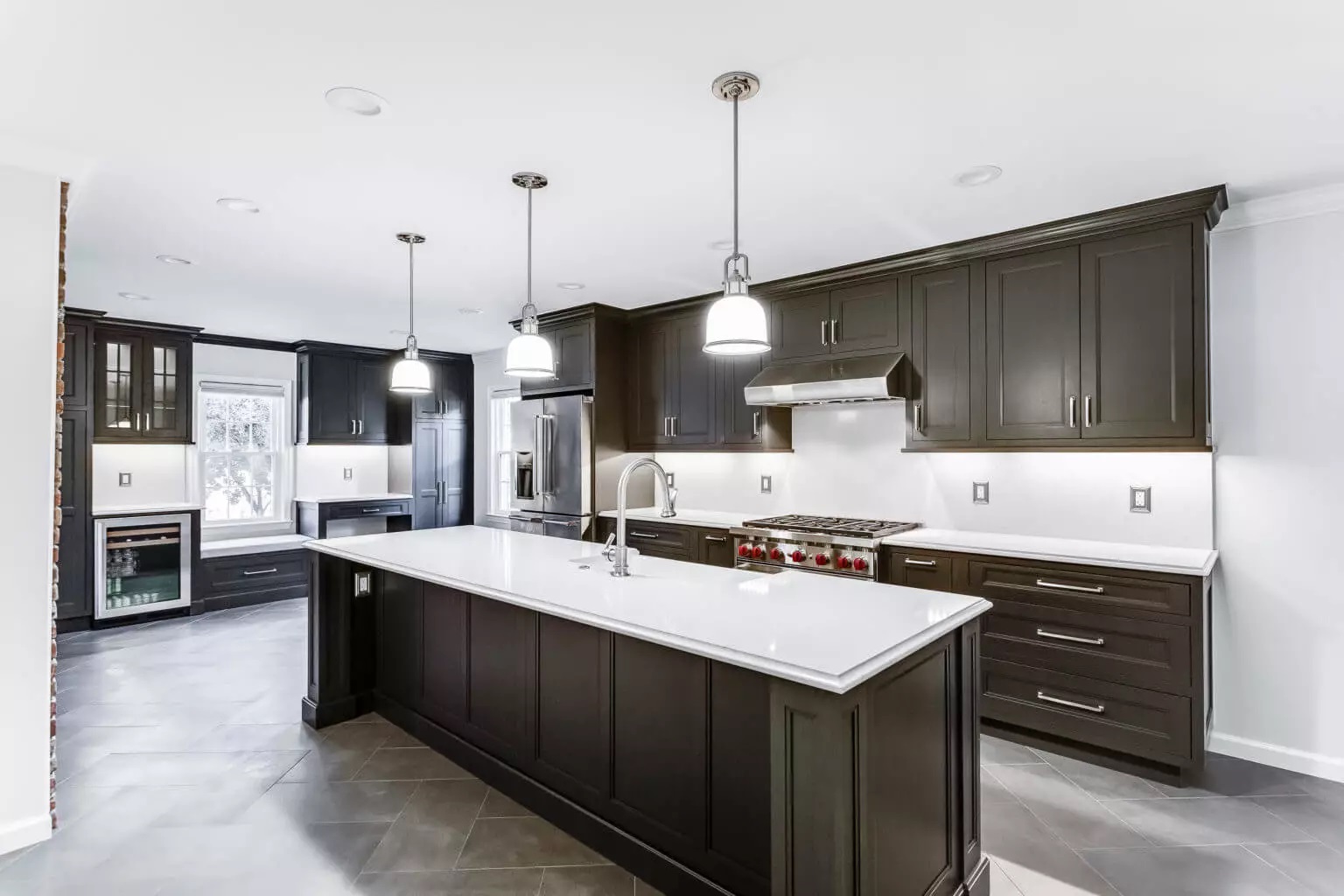 Transitional Kitchen Remodeling in Washington, DC
If rules aren't your thing, transitional kitchen might be the best choice for your design. This style is great for incorporating all of the elements you like without being restricted to one design or the other. If you are unsure on how to combine materials, design elements, and patterns, our team will work with you to develop a transitional kitchen full of all your favorite things.
Design Services for Your Kitchen in Washington, DC
At Bath Plus Kitchen, we do everything from planning and rendering the space during the remodeling process to helping you select the right materials, so you can rest assured that your kitchen is in good hands.
Our kitchen visualizer tool is a great place to start planning your next remodeling project. Select from our large selection of materials and patterns to see the kitchen of your dreams come to life. Choose your backsplash, countertop, and flooring design to discover your favorite combinations available through our services.
When it comes to kitchen remodeling in Washington, DC, you can't go wrong with Bath Plus Kitchen. We will work with you every step of the way to make your vision come to life right before your eyes! The DC neighborhoods our team serves include (but are not limited to):