A full kitchen remodel keeping a similar layout. Construction and installation provided by B+K.
Remove old plaster wall and install plumbing and new drywall. Frame and close in door opening to create wall space for cabinetry.
Floor patching
Bay window remove and replace.
Replace existing plumbing in kitchen area.
Run 3 new dedicated electric lines to the kitchen.
Year home built: 1954
Design by: Kat Reynolds
Features:
Items are shown but not included in the price:
Appliances, client purchased, B+K installed
Table and chairs
 Features:
Items are shown but not included in the price:
Appliances, client purchased, B+K installed
Table and chairs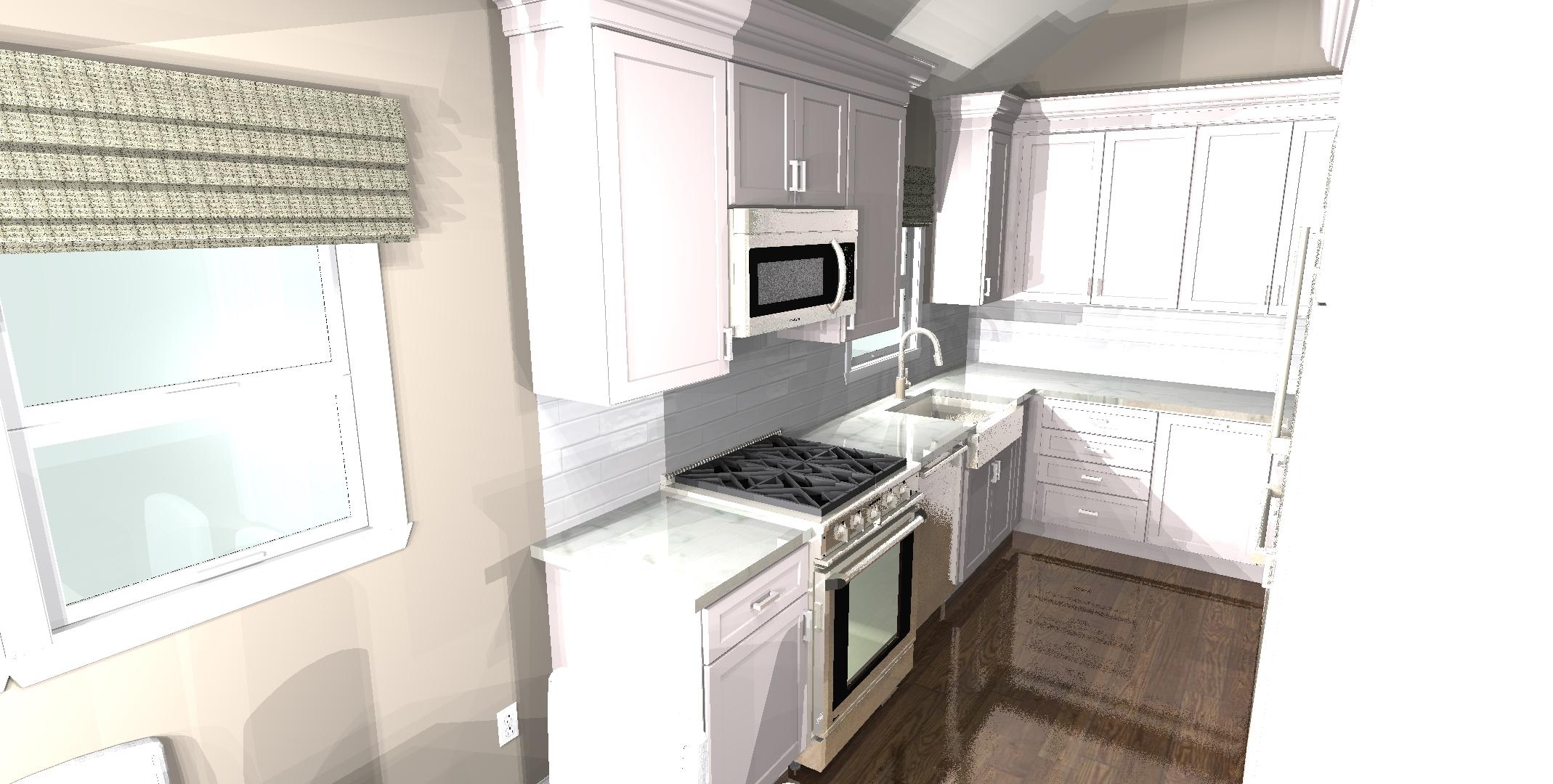 standard kitchen renderings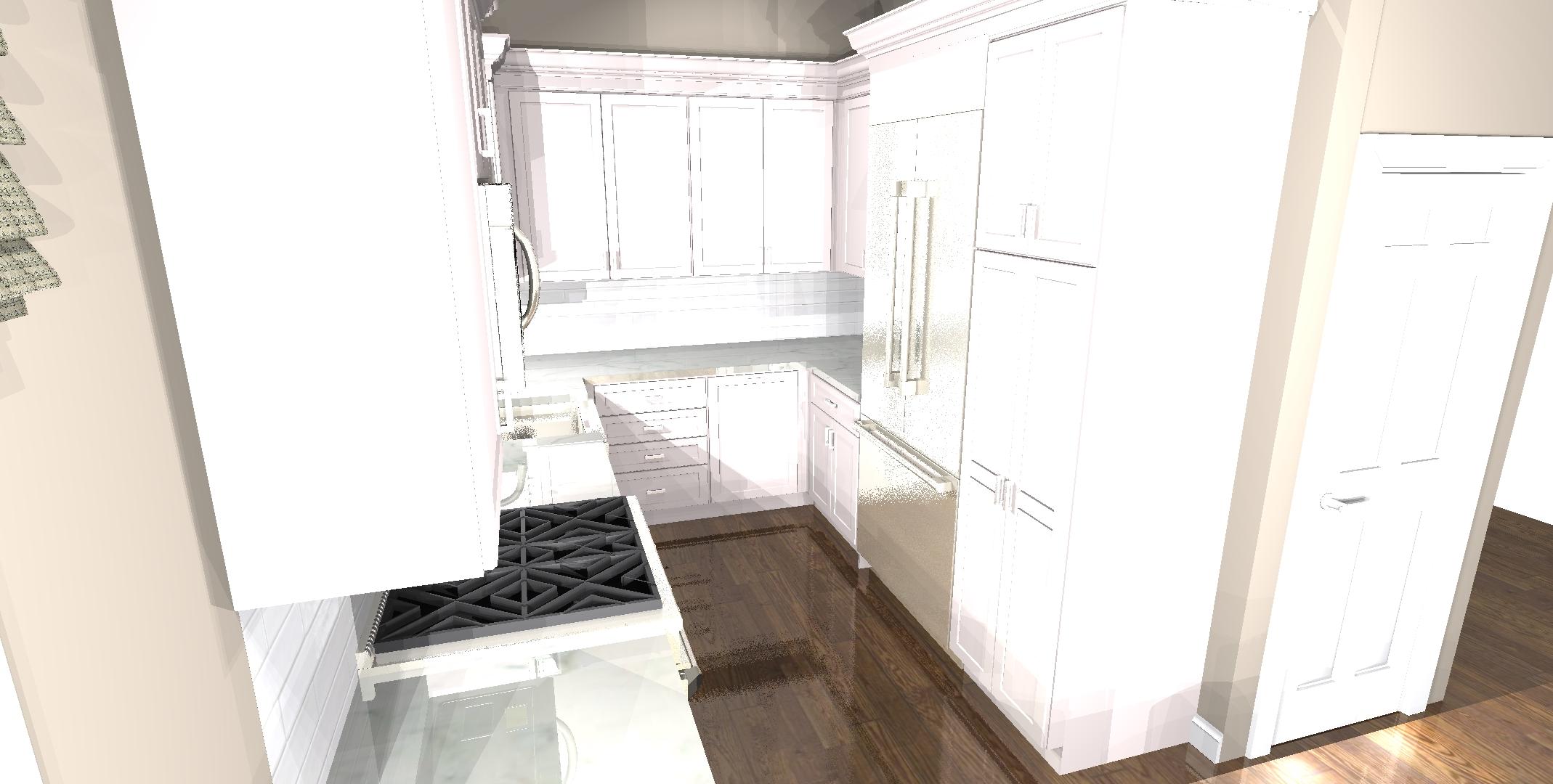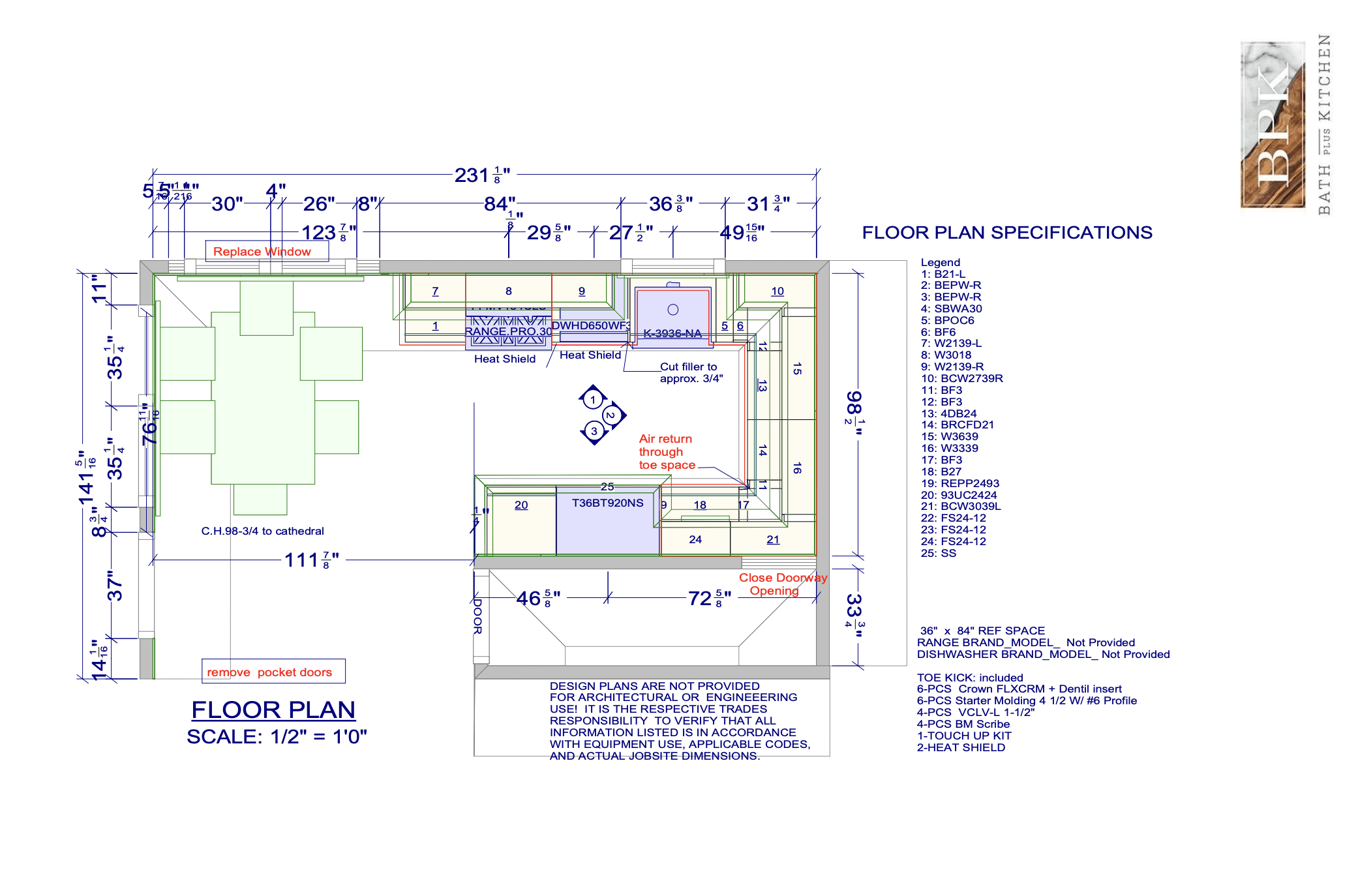 kitchen floor plan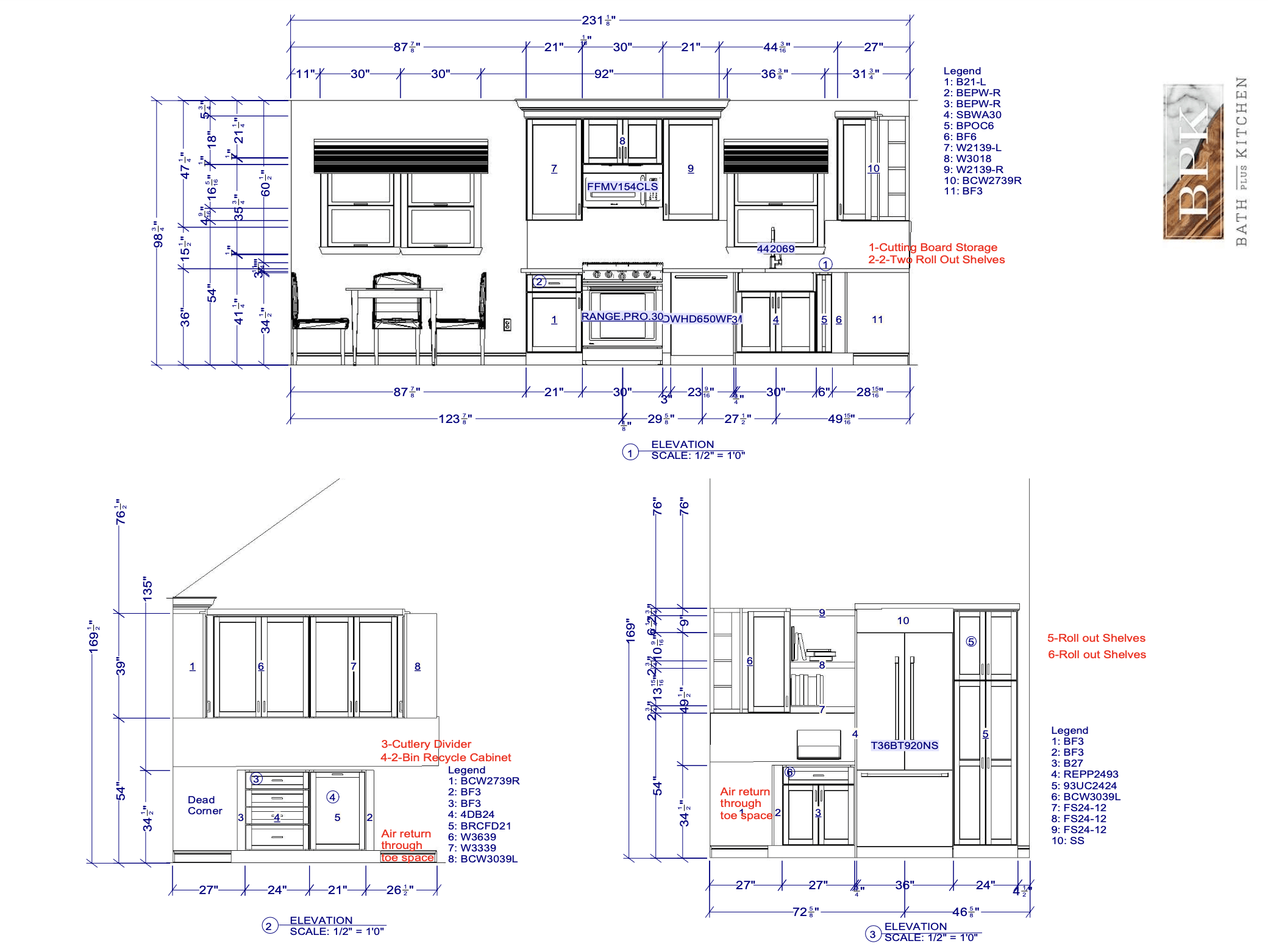 Arlington Kitchen Design​