DC Kitchen Design + Remodel
Dura Supreme Custom Cabinetry, Highland door style
Cherry island and shiplap paneled hood, painted cabinets in cashmere finish
matte white Cafe appliances
Vastly improved structure and layout
Large island with seating for up to 5.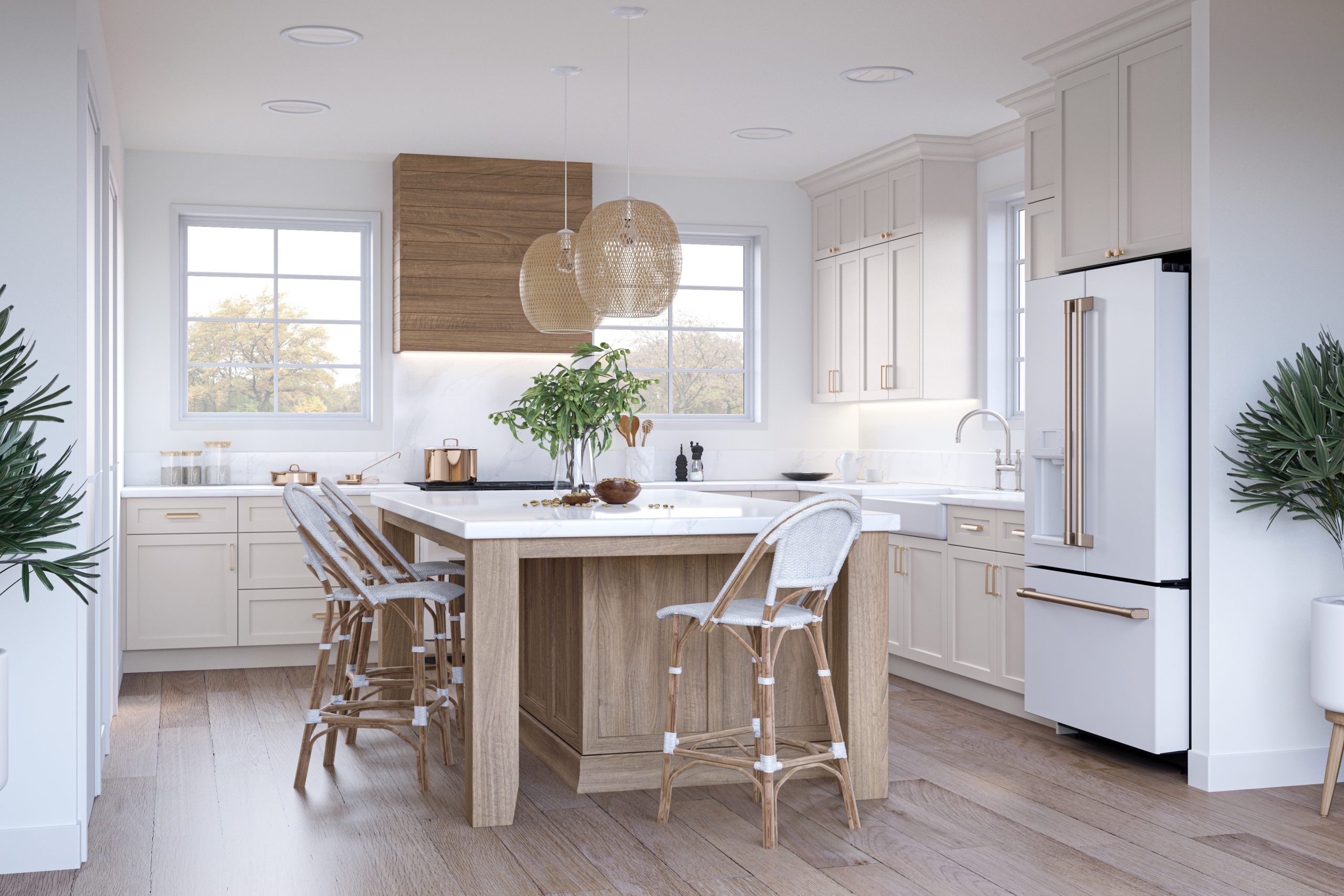 This kitchen remodeling project in Washington, DC was started by Bath + Kitchen about a year after the kitchen was remodeled by a flipper. The flipper took dozens of shortcuts in construction, made design mistakes, used cheap materials and committed permit fraud. Frankly, it's a miracle the house is still standing given the severe structural issues we discovered after completing the demolition. Below is a shortlist of code infractions:
Major structural issues:
Insufficient load-bearing beams and not right type of beams
No window header, framed out with 2x4s, window is sagging
Joists not going from wall to wall
Floor: installed 2×4 framing on top of old flooring. 2×4 studs are not to be used in place of joists.
Made too large of a hole in the ceiling joist to run the drain for bathroom above kitchen.
Other code violations:
Duct for ventilation is 4″, which is meant for a bath vent fan, minimum requirement is 6″ for kitchen ventilation.
Cut through 2x4s to run plumbing for island sink.
Drain pipes not properly protected.
Gas line is 1/2″, minimum requirement is 3/4″
No insulation in crawl space
Not right type of insulation
Rather than sister the existing exterior studs they installed new framing on top of old framing and made the room smaller in the process.
Includes design, all materials, construction, permits and inspections.
Riser Diagrams & Structural Drawings