Custom Kitchen Cabinets Alexandria VA
Quality Cabinets Alexandria VA – ideas to help transform your home
If you own a home in Alexandria VA, one sure-fire way to make your remodel a hit is with great kitchen cabinets. Custom kitchen cabinets from Bath Plus Kitchen offer our clients a world of choices for kitchen cabinets that can fit every budget and every style. Whether you're looking for a semi-custom line of kitchen cabinets or fully-custom, handmade, high-end cabinets, Bath Plus Kitchen has you covered. We pride ourselves on helping our Alexandria VA clients choose the right kitchen cabinets, and we'd like to share with you what we believe is all the selection you'll ever need to find your perfect kitchen cabinets.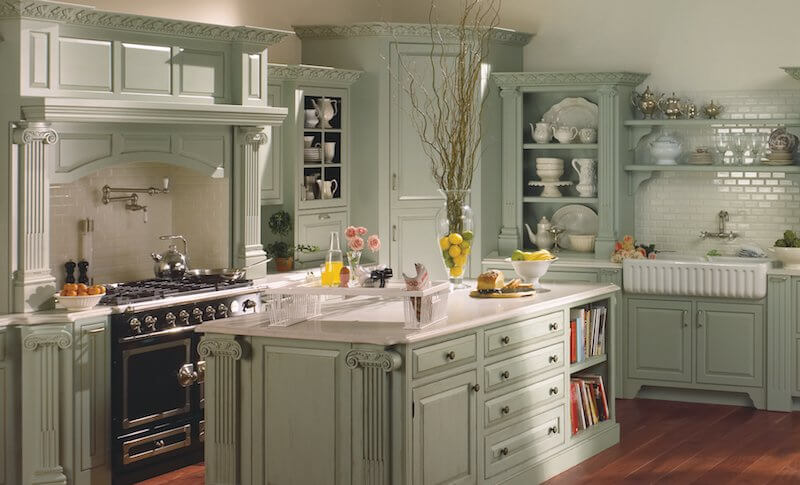 Plain & Fancy Cabinetry
Here at Bath Plus Kitchen, we're proud to be offer homeowners the best selection of kitchen cabinets available in the Alexandria, VA area. Check out our featured lines of kitchen cabinets Alexandria VA, and let's begin your remodel adventure.
Our Featured Cabinetry Lines
Plain & Fancy Custom Cabinetry Alexandria, VA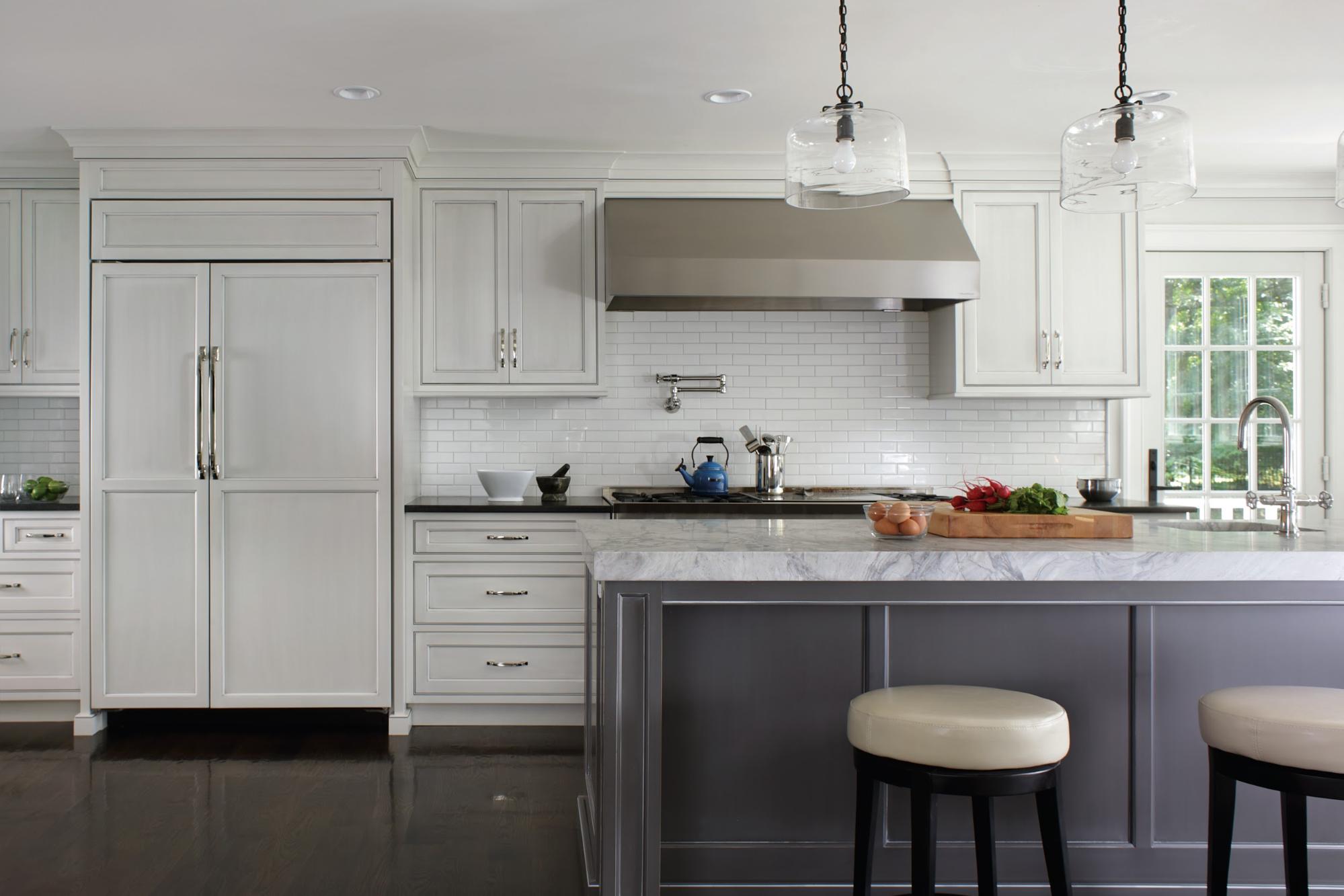 For Alexandria homeowners who want it all consider Plain & Fancy Custom Cabinetry. Founded by National Kitchen and Bath Association Hall-of-Famer John Achey, Plain and Fancy has grown from one man's hobby to one of the most sought-after names in cabinetry. Indeed, our Alexandria, VA clients find this fully-customizable line meets all their needs and then some. Every piece is crafted and sanded by hand to custom specifications, very much in the tradition of Mr. Achey's handmade, hand-rubbed custom cabinets. Plain and Fancy's team works with our designers every step of the way to ensure every detail is nailed down from project beginning to completion, ensuring our clients the highest quality custom kitchen cabinets available, with fit and finish to match. It really doesn't get much better than this. Come discover our line of Plain and Fancy custom cabinets by clicking here.
Dura Supreme Cabinetry Alexandria, VA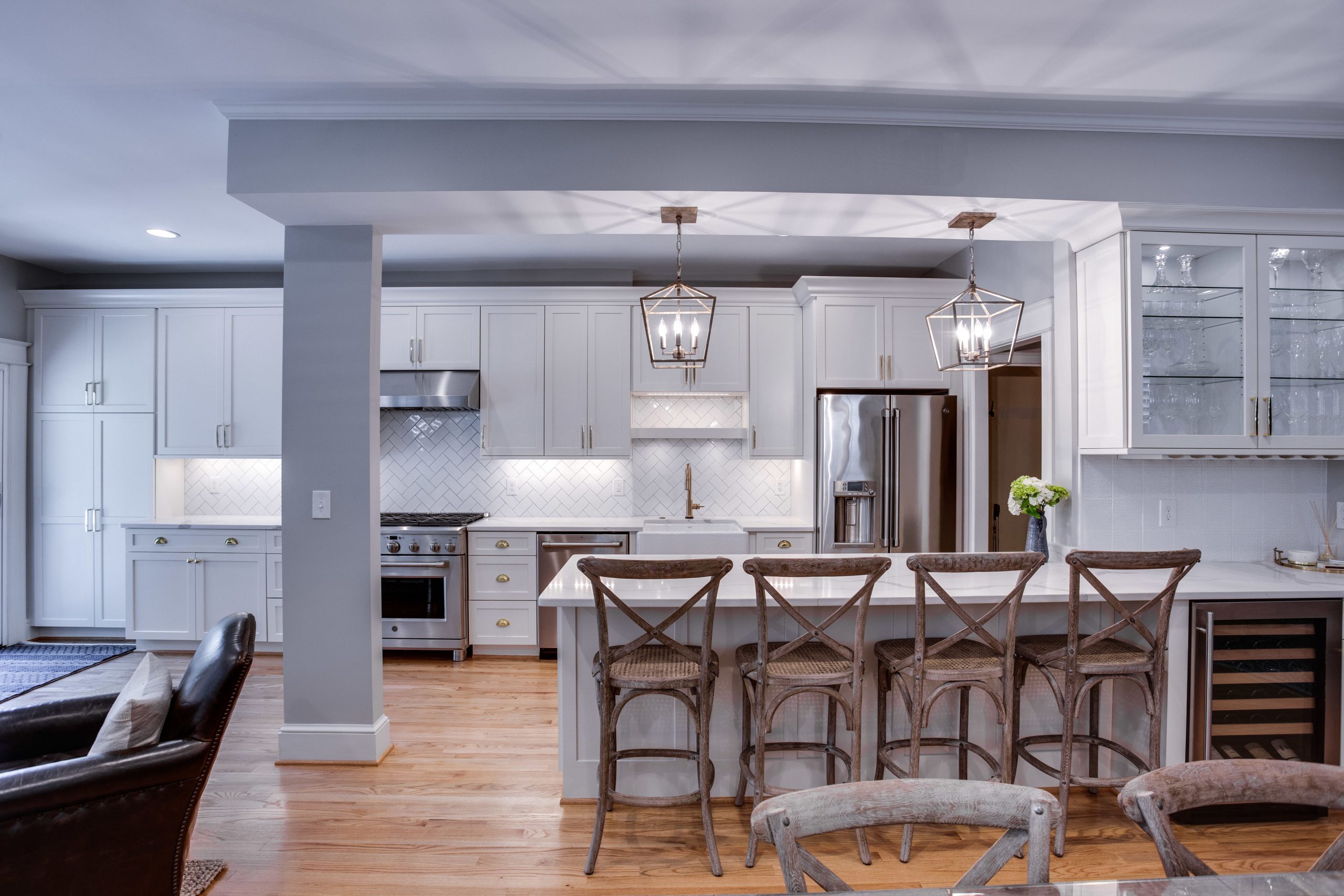 If you want quality cabinets with lots of options for your Alexandria home consider Dura Supreme Cabinetry. Dura Supreme has been producing quality kitchen cabinets for over 50 years. A family business, Dura Supreme Cabinetry has grown into a nationally recognized name that employs over 400 people. Our Alexandria clients love Dura Supreme and what the cabinets do for their spaces. Dura Supreme has stayed true to their commitment to a perfect balance of precision, quality, and value, allowing their clients the options they want without breaking the bank. They've done this by emphasizing an ethos of quality and innovation in their culture that's made a lasting difference in the company and their work – they're modern-day industry leaders who believe firmly in a commitment to old-school quality. Check out their array of custom kitchen cabinet options here.
Jay Rambo Company Cabinets Alexandria, VA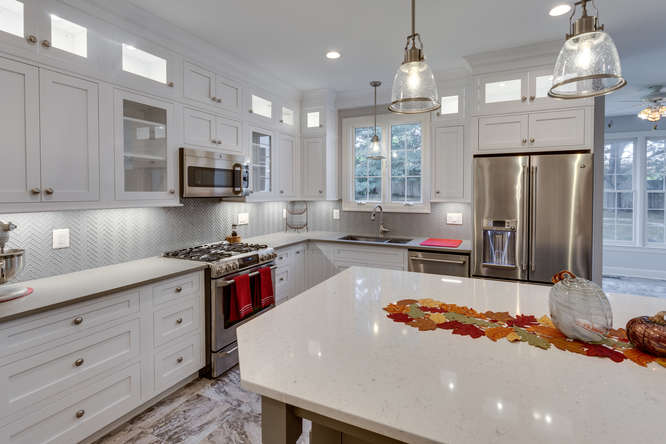 Rounding out our custom kitchen cabinets Alexandria VA is Jay Rambo. When Jay Rambo began his cabinetry business in 1953, he provided high-quality, unfinished cabinets for the new home market in Tulsa, Oklahoma. Since then, the company's reputation for quality has seen them grow into a nationally-distributed line without sacrificing the quality of the custom kitchen cabinets they produce. These cabinets are a big hit with our clients who want old-time quality and modern good looks. The company offers a great-looking line of quality products in several painted and stained finishes, and they still offer unpainted versions of their products – all this means endless customization options for your bath or kitchen remodel that will last for decades to come. Click here to discover the legendary quality of Jay Rambo custom kitchen cabinets.
Looking for Low Cost Cabinets Alexandria VA? Enter Waypoint Cabinetry
Made in America, we are proud to offer Waypoint Cabinetry in Alexandria, VA. Waypoint is our semi-custom line. It's a step above what you might find if you were to google cheap cabinet Alexandria VA. Because they are not mass produced in China Waypoint is able to offer quality cabinets while not breaking the bank. Waypoint Cabinets are a great option for Alexandria VA residents on a tighter budget but still wanting some options in their kitchen design. Waypoint cabinets offer the value of semi-custom cabinetry without compromising the quality you need. All Waypoint cabinets come standard with plywood ends so they'll stand up to years of use. These can be great when custom cabinets just aren't in the budget but quality is still a top priority. Click here to see our line of Waypoint cabinets.
Kitchen Cabinets Alexandria VA
If your home could use a kitchen or bath remodel in Alexandria, VA, we urge you to begin your remodel journey with us. We offer the products, quality, and service you expect and deserve, and we're waiting to show you the world of possibilities available for transforming your home and building your dream space today. Our website is filled with information about how we can help transform your home, like this detailed page about Dura Supreme. We also have comprehensive guides to help you along every step of the way, from design to installation, like this page that helps clients visualize the entire remodel process for traditional kitchens. Or if you're more inclined toward modern design, you might start with this page of kitchen transformations. Our blog is another great (regularly updated) resource for inspirational ideas and helpful information; here's a great primer to help you decide on what cabinetry materials work best for you.
Here at Bath Plus Kitchen, we're ready and waiting to help you turn the home you love into your ultimate living space. We offer a complimentary consultations at our showroom located at 1215 King St Alexandria, VA 22314. To get started on your Alexandria kitchen remodel and scheduled your consultation start here. At our Alexandria showroom you'll meet with a kitchen designer and have a chance to see samples. Come and be inspired; visualize your dream kitchen or bath. You can also give us a call at 703-755-0479 to schedule a consultation or if you have further questions. We look forward to hearing from you today – the bath or kitchen you've always wanted is now closer than ever with Bath Plus Kitchen.
Sources:
https://bathpluskitchen.com/dura-cabinets
https://bathpluskitchen.com/jay-rambo-cabinetry/
https://bathpluskitchen.com/plain-fancy-cabinetry
https://bathpluskitchen.com/kitchen-cabinets
https://bathpluskitchen.com/kitchen-remodeling/traditional-kitchens/
https://bathpluskitchen.com/kitchen-remodeling/modern-kitchens/
https://bathpluskitchen.com/furniture-board-vs-plywood-cabinets/