Get a clear picture of your remodel before you begin
So you've decided to embark on a kitchen and/or bath remodel. Where do you begin? You may have fallen in love with inspirational photos on Instagram, Houzz, or in an Architectual Design magazine. Where do you go from there? Well if you live near Alexandria, VA you schedule a time to visit our showroom at 1215 King St :).
In all seriousness, whether you work with us or someone else you'll want to work with a designer who has the support to provide you a detailed selections sheet. The reason is because with so many choices to make concerning everything from tile design to hardware to how to orient shower doors, there are a myriad of details that must be worked out before construction begins. Add to the fact that each vendor provides varying amounts of detail concerning their products (some provide little or none), and the result can be a morass of confusion and stress that plagues the entire remodeling process from start to finish.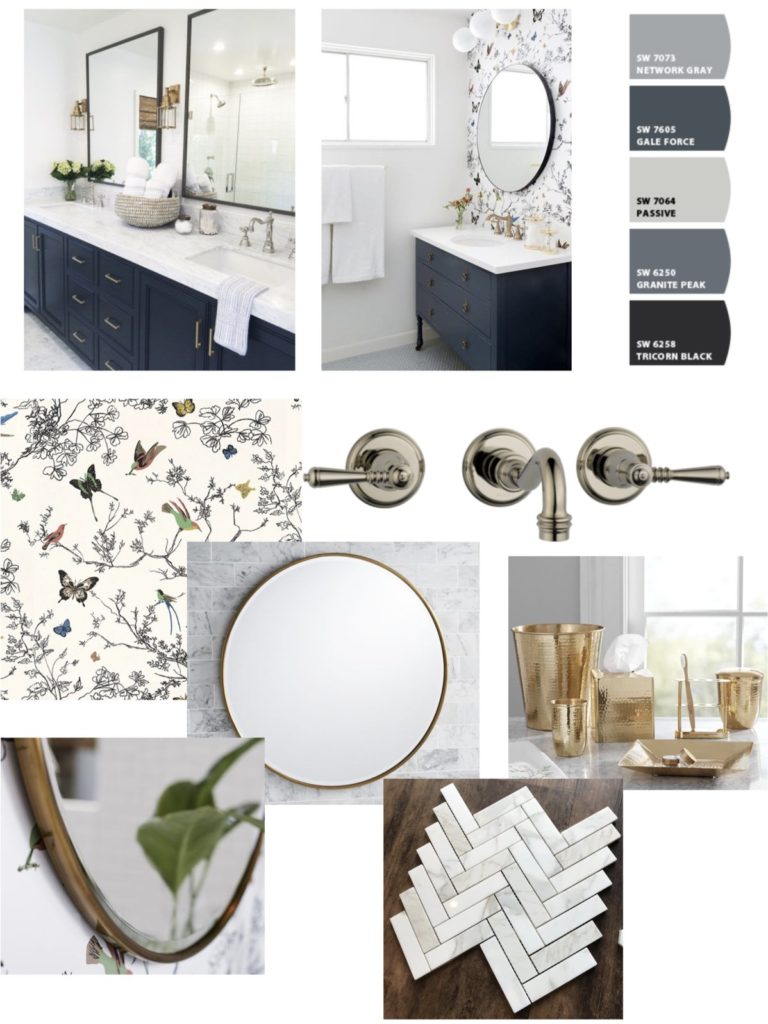 To avoid all this unnecessary worry, Bath Plus Kitchen takes the time to sit down with our clients and complete comprehensive selections sheets, which act as a type of "mood board" – itemized lists which detail all materials to be used in their projects, as well as important details that help things move smoothly throughout the entire remodel process. These selections sheets give our clients access to all information available on the materials we offer, presented in a uniform manner that takes the confusion out of selecting from the many vendors whose products we feature. We've found this to be a great help in streamlining the entire remodeling process; not only does it help greatly with the design phase of projects, it helps us avoid many "hiccups" that might otherwise come up along the way.
What to Expect from a Typical Selections Sheet
Our selections sheets are presented in a familiar spreadsheet format that's easy to use and makes quick work of organizing materials lists in a way that's easily accessible to both the professional and layman alike. This means when you look at your selections sheet and consult with our design and construction professionals, you'll be able to fully understand the information provided, reducing the risk of miscommunication. There's far less opportunity for details to "slip through the cracks," and this is what makes this feature of our process so valuable for everyone involved. These selections sheets are also perfect companions for our cost estimator, and together they really can take a lot of undue worry out of the remodeling process.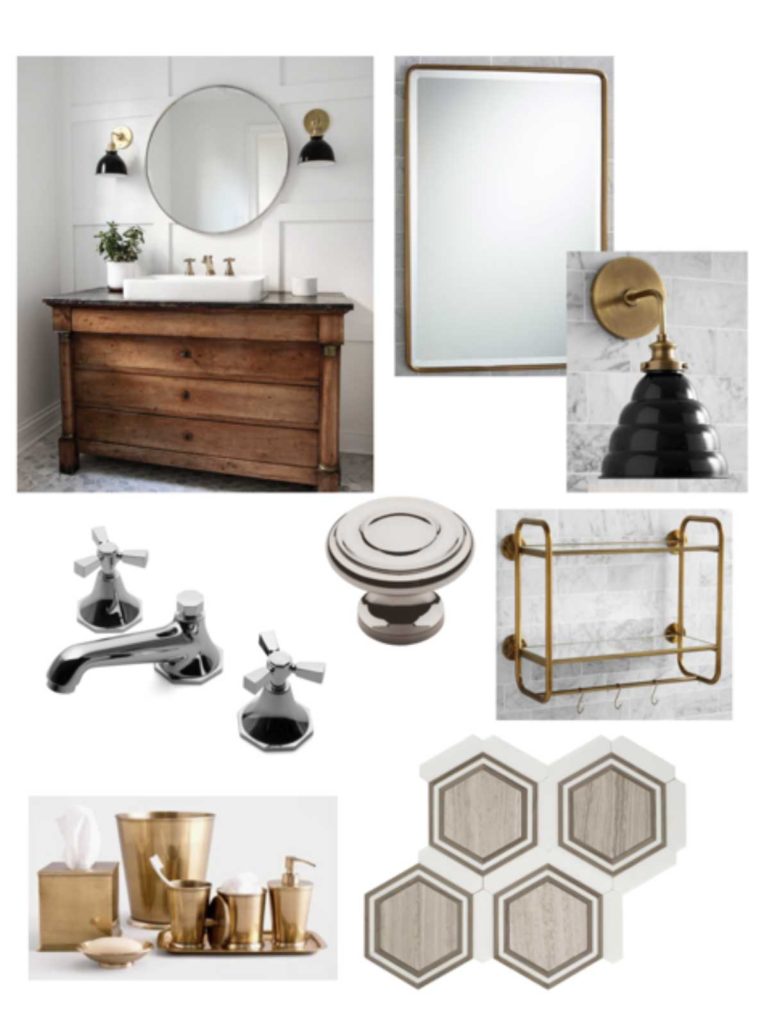 Here's what you can expect to see on a typical selections sheet:
All materials required for the entire project (with the exception of building materials like drywall, thinset, etc.).
Comprehensive written descriptions of all items.
Hyperlinks to information pages for all items when extra information is available.
Photos of all items.
Any notes pertaining to selected items that might help avoid confusion throughout the process.
Any notes pertaining to installation of items (things like tile orientation, etc.) that speed up or simplify installation.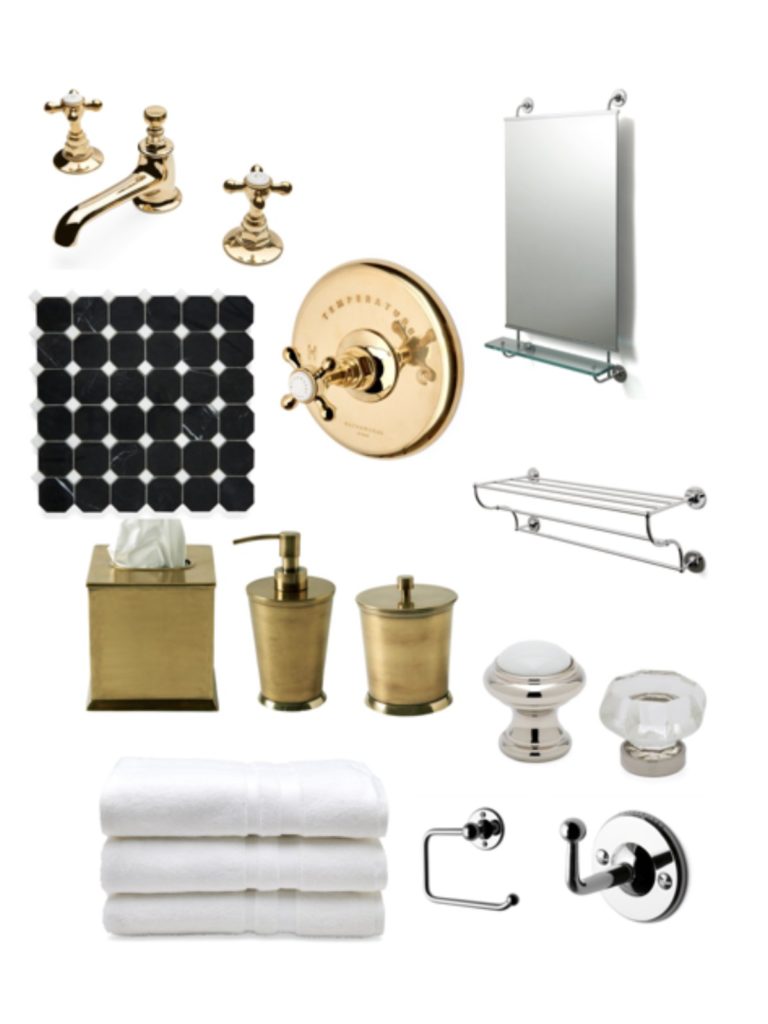 Why Our Selections Sheets Streamline the Remodeling Process
We've put a lot of time and effort into creating a design process that works for our clients, and these selections sheets are a big part of that process. We've found that the time we spend with clients in this phase of our process is invaluable, and there are lots of good reasons for this:
Even a small bath remodel can include as many as 50 different items on a selections sheet. With this many choices to make, it's easy to see how our selections sheets create a systematic process to help ensure every detail is buttoned down before construction begins.
There are often changes during the design phase.Our selections sheets allow for flexibility, and nothing is set in stone until both the client and Bath Plus Kitchen sign off on finalized decisions. Any pending changes that remain after sign-off are highlighted, and allowances are provided.
These selections sheets make fantastic checklists.These checklists are consulted repeatedly throughout the remodeling process – helping us not to forget anything important, and taking away much of the worry clients can experience during the remodel.
Selections sheets help streamline our ordering process. Again, the value of these sheets as checklists comes into play when we order materials for clients, helping us ensure every last detail is complete.
Selections sheets help us keep all our projects organized. We use these lists, for example, when organizing projects via Trello, a tool that helps us keep all our team members on the same page.
Selections sheets help simplify construction and installation. Our designers try to anticipate every possible question our installation professionals may have along the way, working with clients to include these details in the selections sheets. This has been a big help in avoiding the hassles and delays that can often arise when details are overlooked. For example: our tile professionals will rarely need to contact clients with questions concerning tile orientation or patterns– these are details we make sure to cover during the planning phase. So if you're at work or on vacation you can relax knowing all the details are already decided.
Hyperlinks are great resources for clients.We include web links in these selection sheets that offer clients easy access to specs, dimensions, installation instructions, etc., whenever possible. Not only do these links serve as great resources for clients before, during, and after the construction phase, they also act as valuable and easily accessible resources for our field crews during construction.
Selections sheets provide a protocol that ensures all aspects of the design process (and indeed, the entire remodeling process) are thoroughly considered and thought through to include every possible detail. This creates an environment that encourages us to include every possibility in the design conversation. This means we take care of the small things that make big differences, things like where to place recessed lighting for optimal effect, or what's the best way for shower doors to open – these are the kinds of details we're talking about here.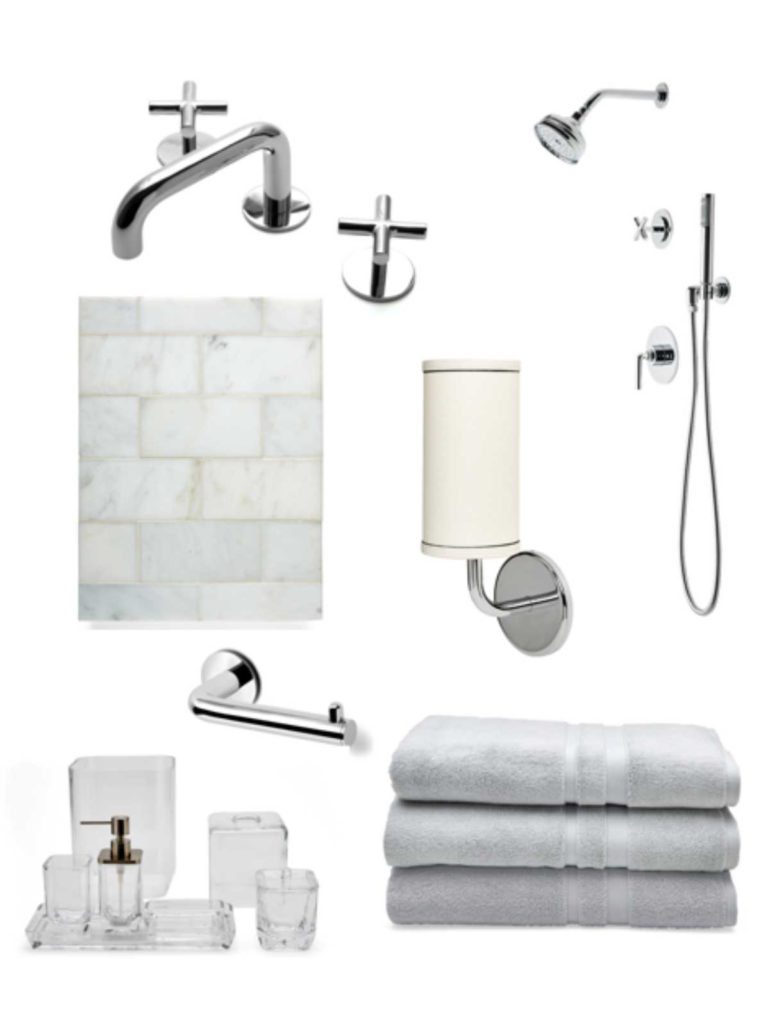 Why Not Try a Selections Sheet Yourself?
If you live in the greater DC Metropolitan area and are considering a bath or kitchen remodel, we'd love to speak to you about how our selections sheets and other innovations can help take your space to where you want it to be. Our team of professionals is experienced in every aspect of the process, and we have a great track record of satisfied clients living well in the spaces of their dreams. Contact us today to schedule your visit to our showroom at 1215 King St Alexandria, VA 22314.