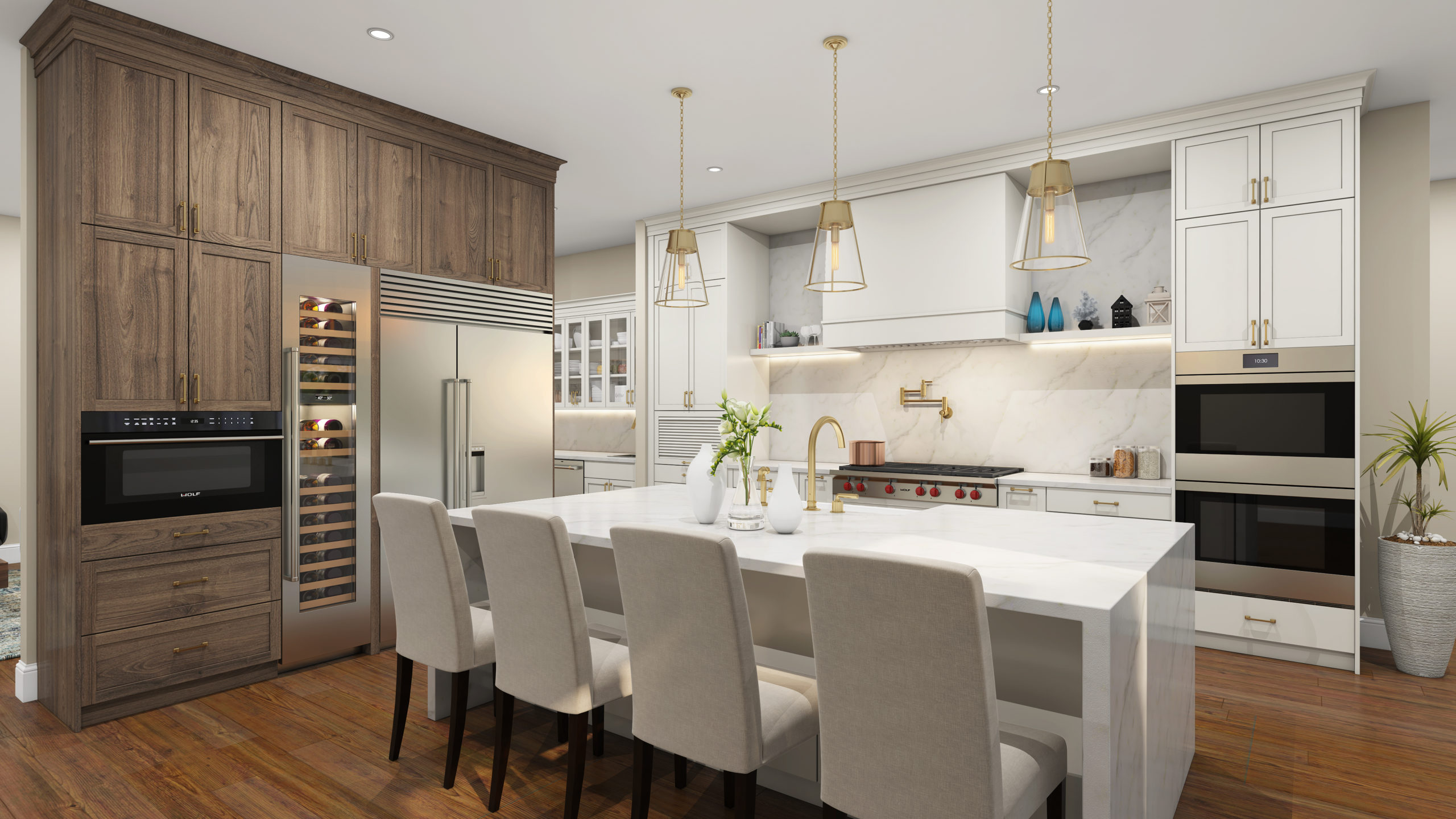 Your kitchen remodel and design experts. At Bath Plus Kitchen Design Remodel, our goal is to help you design your dream kitchen or bathroom from floor to ceiling, with all the little details that tie together the entire space. With our design services, you can rest easy knowing we will help you find solutions to maximize and utilize your space efficiently and beautifully.
Our design services include:
Kitchen & Bath Design Services
While the actual remodel is one of the more difficult parts of the process, a lot of homeowners get stressed out about filling the space afterwards. Creating your ideal bathroom or kitchen should be a stress-free process, and at Bath Plus Kitchen Design Remodel, we make it our mission to make the entire process flow seamlessly. If you are dreading purchasing the right decor and pieces to complement the new space, don't fret.
The experienced team at Bath Plus Kitchen Design Remodel has experience with interior design and consulting. What does this mean for you? You can tell us what elements you want to highlight and details you want to include, and we will find the perfect furniture and accent pieces for your kitchen or bathroom remodel.
Our team of designers will guide you and bring out the best design elements for all your needs and wants in designing your new kitchen or bathroom. Once you have your ideal layout and design, we will assist you with choosing the materials and products that will tie the space together.
Whether our team is helping you with your bathroom or kitchen remodel, we can help you piece together your dream space. Our expert kitchen designers will help you select anything needed for your remodel including:
4K Photo-Realistic Kitchen Renderings
Not ready to commit to a kitchen or bathroom remodel just yet? Still interested in creating a full set of plans? If you're not quite ready to invest in a remodel—or you are planning to do it on your own—but want to get the process started, the designers at Bath Plus Kitchen Design Remodel can put together plans for you. Come to us with your wildest ideas, and we will create a plan that fits them all into your existing space.
Would you like us to design your kitchen and prepare 4K renderings? Complete our contact form to get started.