Kitchen Remodeling in Arlington, VA - Custom to You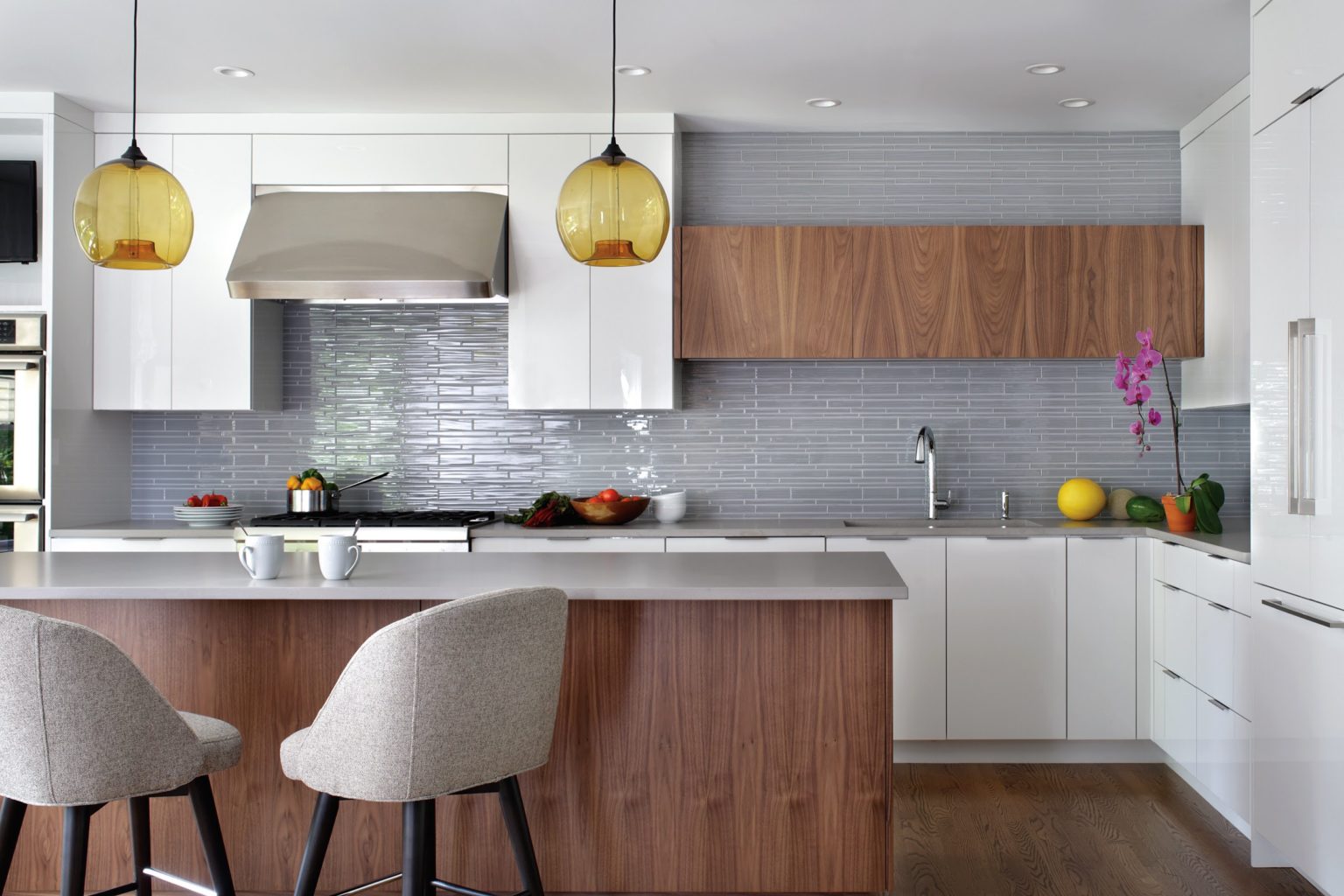 Excellent kitchen design is functional and efficient, but it is also beautiful and uniquely suited to your wants and needs.
What are your thoughts about the cabinets that will best fit your kitchen remodel in Arlington, VA? At Bath Plus Kitchen, we will assist with your new kitchen design every step of the process. From drafting and planning to implement the interior design, our team will ensure the finished project is a kitchen you are in love with.
So, let's dive into some of our top-selling kitchen cabinet designs and see what the best fit for you is.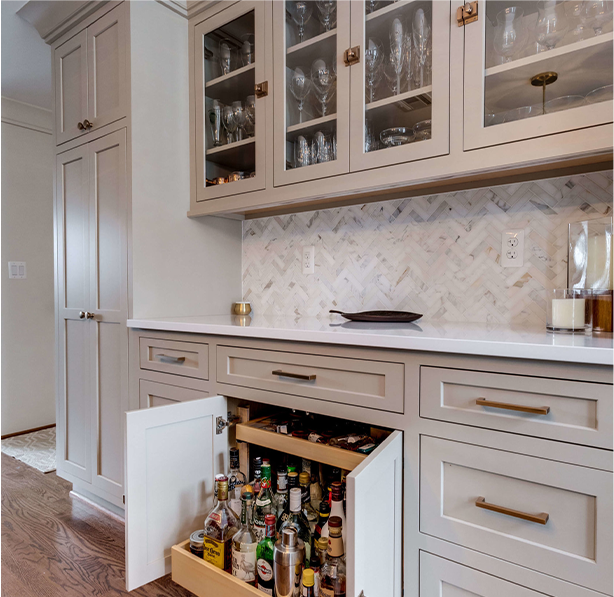 Plain & Fancy Kitchen Remodel in Arlington, VA

The Plain & Fancy custom cabinet line is one of Bath Plus Kitchen's top sellers and it is easy to see why! For instance, every cabinet is handmade to be beautiful handcrafted pieces perfect for your home. The Plain & Fancy cabinet line is a top-of-the-luxury kitchen cabinet line available in Arlington, VA. They are available in multiple beautiful styles. Plain & Fancy is a high-end cabinet line to create the luxurious custom kitchen of your dreams.
First, let's take a look at some of the features of this line of kitchen cabinets available to you in Arlington, VA:
Six of the most popular Plain & Fancy cabinet door styles are Apollo, Contempo, Quaker, Shaker, Vogue, and Vintage. Plain & Fancy Cabinetry is your new obsession for a custom kitchen remodel.
Dura Supreme Kitchen Remodel in Arlington, VA

Our Dura Supreme custom cabinet line is a mid-range line with many options. Dura Supreme is a trendy brand and one of the largest cabinet companies in the United States. They have won top honors in Manufacturing Excellence at the Wooden Globe awards, as well as winning "Best of Houzz" for six years in a row!
When looking to do a kitchen remodel in Arlington, VA, you might want customization, but not all the additional luxury offered by brands like Plain & Fancy. Dura Supreme still provides many customizable features, but at a lower price point.
When offered at the right price, custom cabinets in Arlington, VA, allow you to get the kitchen of your dreams. Let's look at some features of the Dura Supreme custom cabinets in Arlington, VA:
Click here for a free Dura Supreme brochure to help you find inspiration for your kitchen remodel in Arlington, VA.
Adelphi Kitchen & Cabinetry Remodel in Arlington, VA
Adelphi has a nationwide network of nearly 250 dealers, some who have been customers since the late 1950s. With more than 70 years of experience producing fine cabinetry, the Robesonia factory produces sixty kitchens a week with a workforce of around 120 people. Throughout all of its history, Adelphi Kitchens & Cabinetry has remained family-owned and operated.
They remain on the cutting edge of new finishes, trends, and designs truly unique in today's world. While technology upgrades and expands, Adelphi strives to continue producing kitchens and baths the old-fashioned way: one cabinet at a time.
Some features of Adelphi Kitchen cabinets in Arlington, VA, include:
Top Kitchen Designs for Your Home in Arlington, VA
Not sure what style you want in your new kitchen remodel in Arlington, VA? The three most popular kitchen styles are classic, modern, and transitional.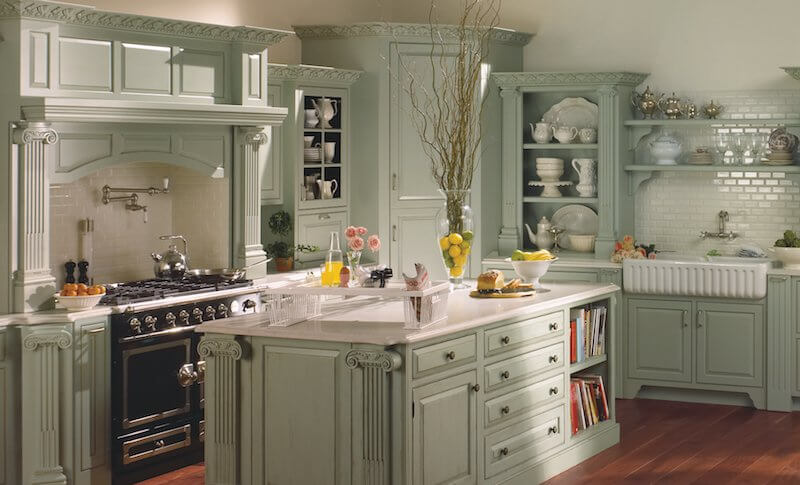 Traditional Kitchen Remodeling in Arlington, VA
Traditional kitchen design is known for specific elements. For instance, the use of natural materials such as wood and stone, muted color palettes, and open shelves clearly define a classic kitchen. Kitchens of this style usually feature a rustic or vintage feel with the decor, drawer pulls, and crown molding.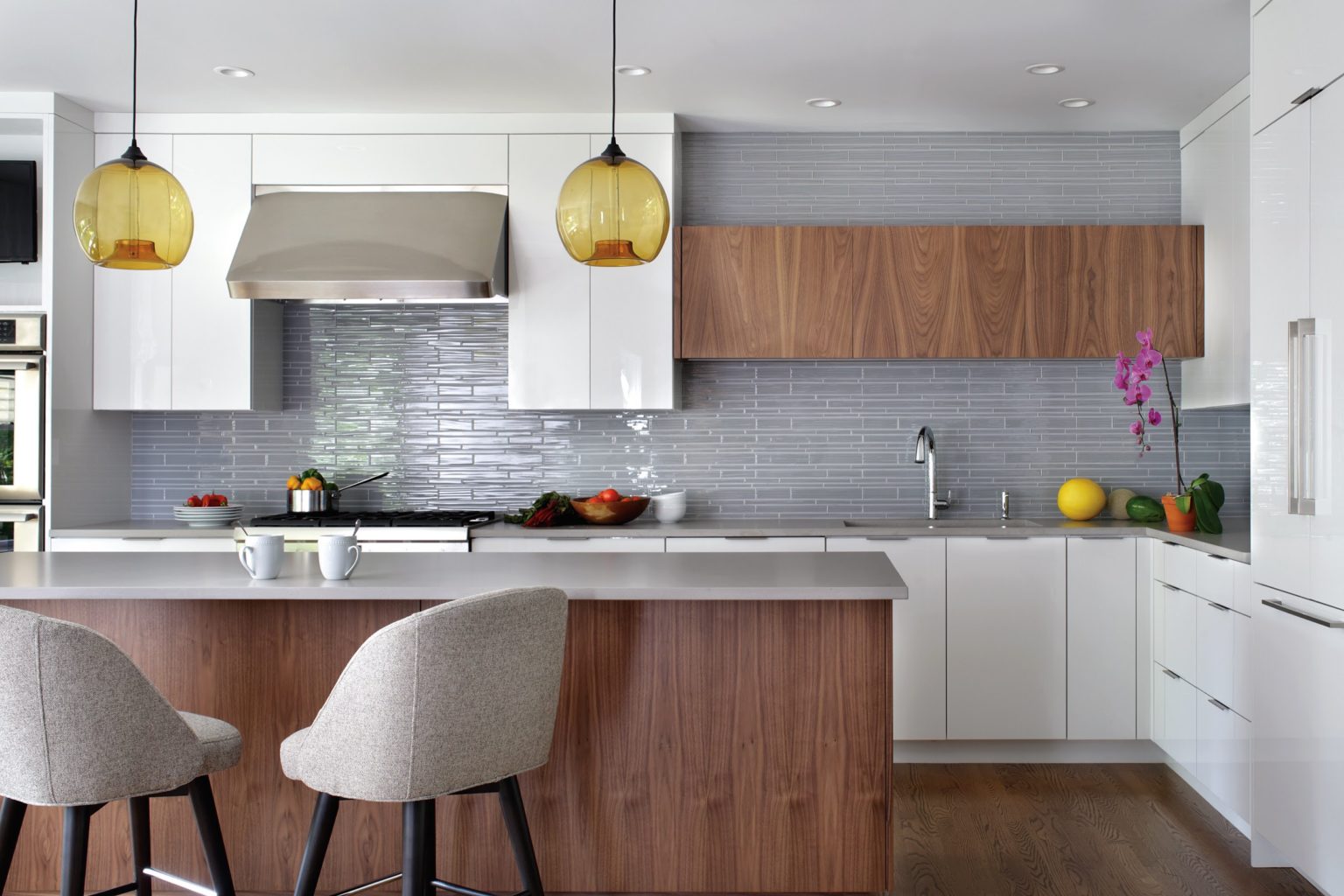 Modern Kitchen Remodeling in Arlington, VA
Defining characteristics of modern kitchen designs are clean lines, glass or metal materials, and stainless steel appliances. Modern kitchens do not usually feature detailed or curved elements, and are often monochromatic. They tend to stick to one or two colors throughout the entire design, including countertops and cabinets.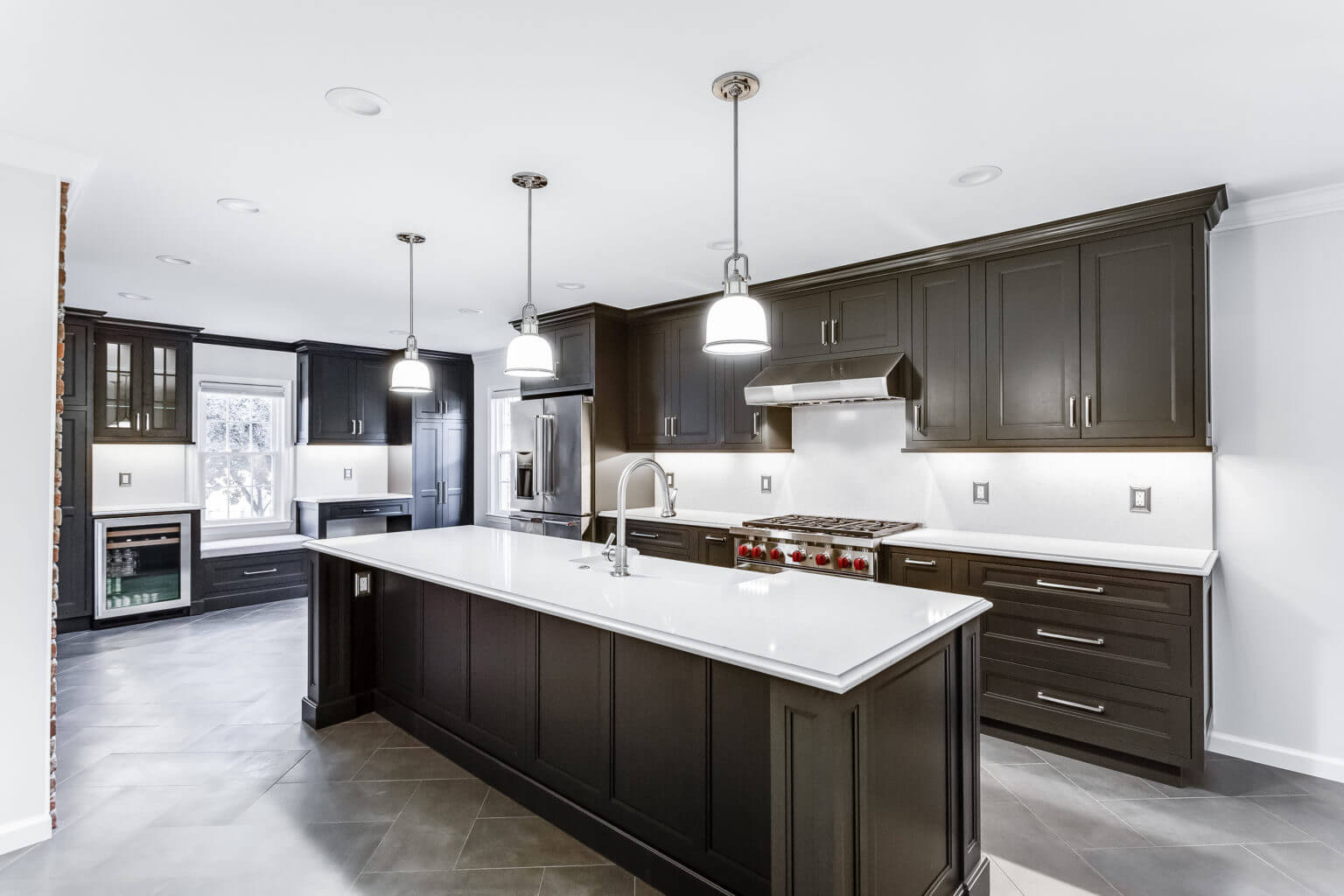 Transitional Kitchen Remodeling in Arlington, VA
Can't decide between a more classic or modern design style? Bath Plus Kitchen offers a mixture of the two with a transitional kitchen. As you might have guessed, the transitional design combines elements of both traditional and modern styles to come up with something uniquely you. Transitional kitchen styles often feature a neutral color palette and a mix of different textures and materials, such as wood and granite with stainless steel accents. The result is your custom, yet timeless, kitchen remodel.