Kitchen countertop costs, like kitchen cabinetry costs, can vary tremendously based on your design choices, from simple to spectacular. They will constitute a significant percentage of your remodel costs. To ensure you find the perfect choice for your kitchen and budget, it's a great idea to explore your options and understand how they will impact your costs.
Kitchen countertop costs are calculated on the basis of two main factors – materials and installation. Installation costs will depend on your contractor or remodel company. When investing in a new kitchen, it's best to choose a company with proven expertise. In our work as one of the top-recommended kitchen remodeling companies in Virginia, Maryland, and Washington, DC, we have found and fixed many design and installation issues that came from cutting corners. It's easier and cost-effective to choose quality from the start.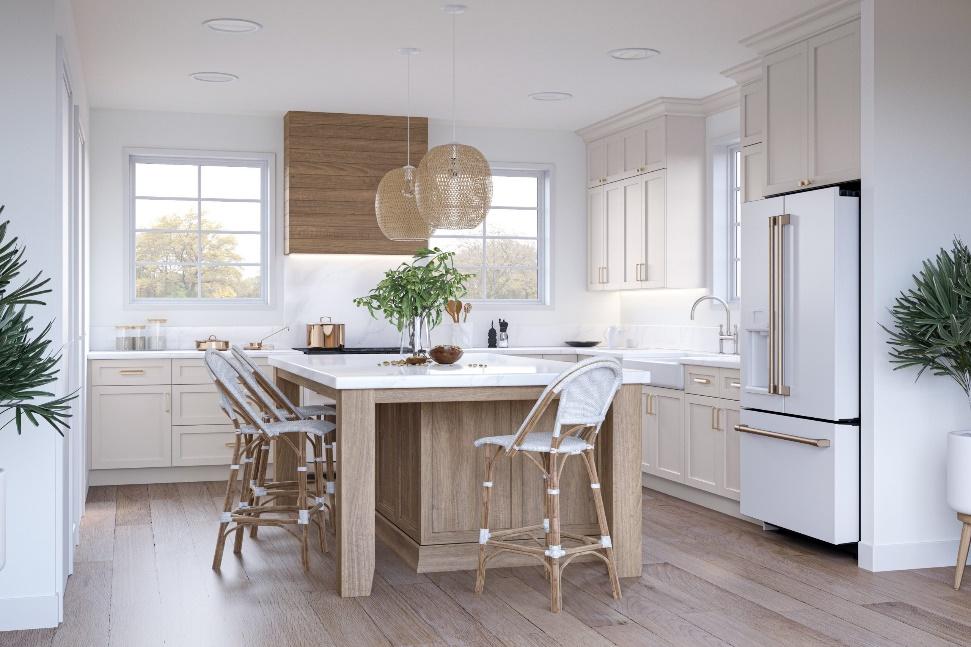 While installation costs will be difficult to control, material selection is where you can shape your kitchen countertop costs. Meaning, what you choose will drive the price up or down. To give you a basic idea, here are the price ranges you can expect, excluding installation:
Budget – $10-$50 per square foot plus installation
Mid-range – $60-$90 per square foot
High-end – Starts at around $90 per square foot
Keep reading for a closer look at different materials you can choose!
What materials should you choose for your countertops?
The possibilities are endless, but we've put together a list of the most popular choices based on what our clients have been interested in.
Price point about 25-40% higher than quartz
Heat-resistant and virtually impenetrable, Dekton is a sophisticated blend of the raw materials used to produce the very latest in glass and porcelain as well as the highest quality quartz work surfaces. These ultra-compact surfaces are made using Sinterized Particle Technology to create a revolutionary material and a leading product. Their thinner 1-2cm slabs fit beautifully in a cleaner, contemporary kitchen. For a mitered look, thicker options are available. Dekton's advantages include:
High UV resistance
Highly scratch-resistant
Resistant to stains
High resistance to fire and heat
Resistant to abrasion
Resistant to ice and thawing
Color stability

(embed: https://www.youtube.com/watch?v=p1hYLnY9IjY&ab_channel=CosentinoTV)
View the Cosentino product guide to learn more about Dekton's advantages and applications.
Note: It is not a through body color. That means the edge, while the same color as the top, will not show the pattern.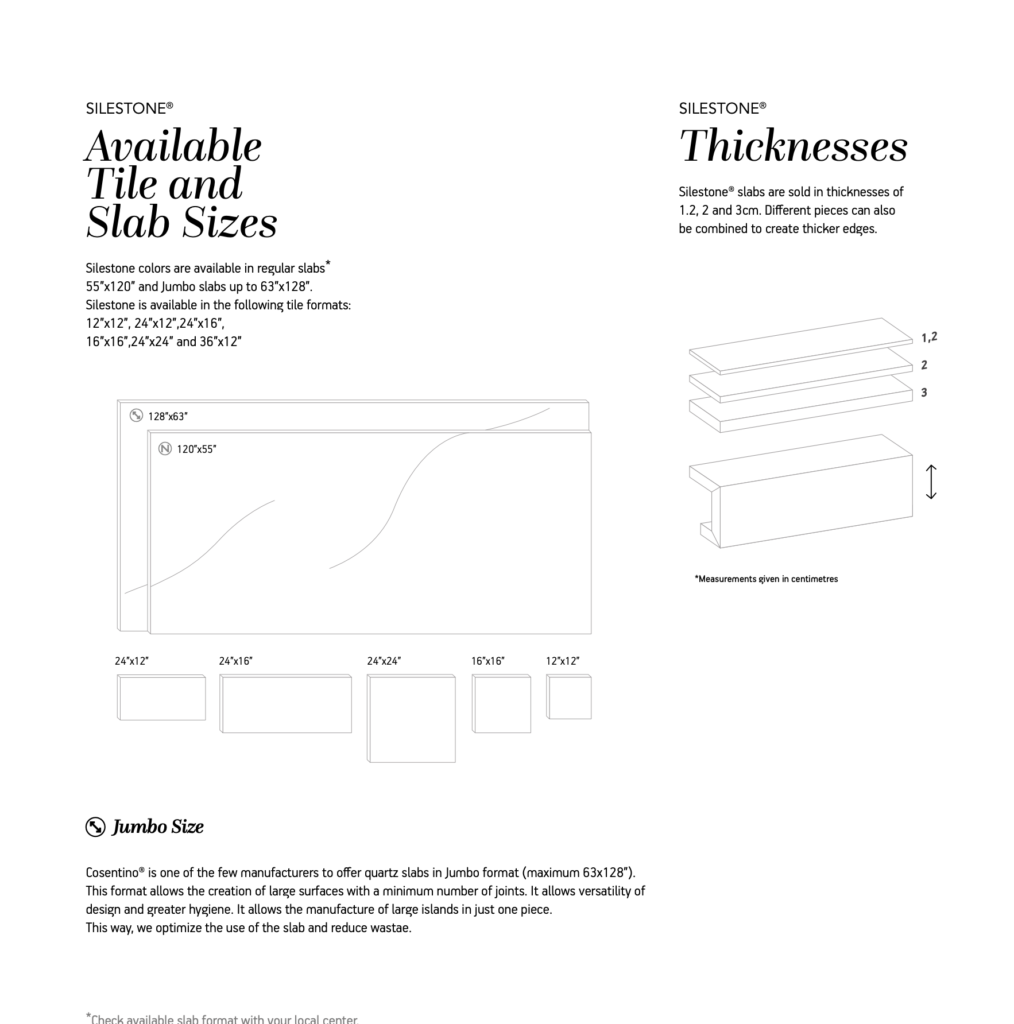 Natural stone and top-quality marbles
Common slabs such as Carrara – $45-75 per square foot
Premium slabs such as Calacatta and Portoro – up to $300 per square foot.
Standard thickness: 3 cm
The luxurious look and feel of marble is tough to beat. It also has some practical qualities that homeowners enjoy. For example, if you're someone who loves to bake, cold marble can be an excellent surface for kneading dough.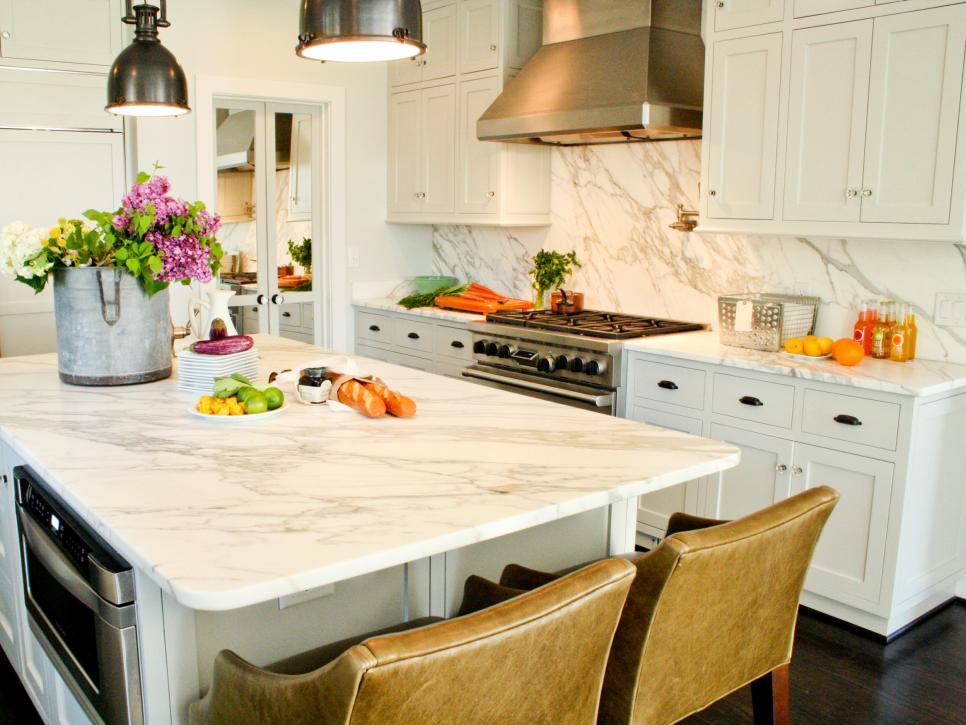 They, however, are high end and can also be high-maintenance, requiring sealers periodically to preserve their beautiful aesthetic. If you are happy to invest in maintaining them, natural stone or marble is a stunning choice.
Wood
Standard quality, solid wood – $60-100 with labor
Unusual species, solid wood – up to $200
Particleboard core with hardwood veneers – a more practical and affordable choice, available in Bath+Kitchen's cabinetry lines by Plain & Fancy, Dura Supreme and Bellmont. They offer wood tops with a particle board or plywood core, with thickness options of ¾" and 1 ½". These tops can be painted, stained (veneer), or laminate.
To give you an idea, here's a look at Bellmont's wood countertop specs:
– 3/4" thick wood veneer panel with 3/4" x 1 1/2" solid wood banding on edges.
– Edge detail can be specified using door edge profiles; #6 not available.
– Build-up strip around perimeter, 3/4″ x 1-1/2″ plywood or particleboard (matches header box option).
– Bottom of panel is NOT finished.
– Not available with Villa III detailing; Villa II sand thru will only be on hardwood edges.
– You can provide dimensions and indicate finished edges when ordering through their portal.
– They are priced by the square foot.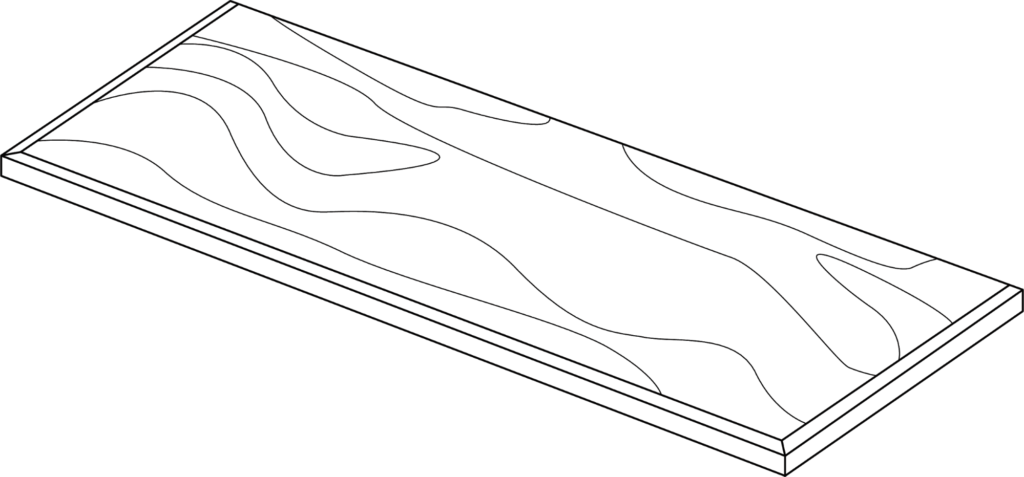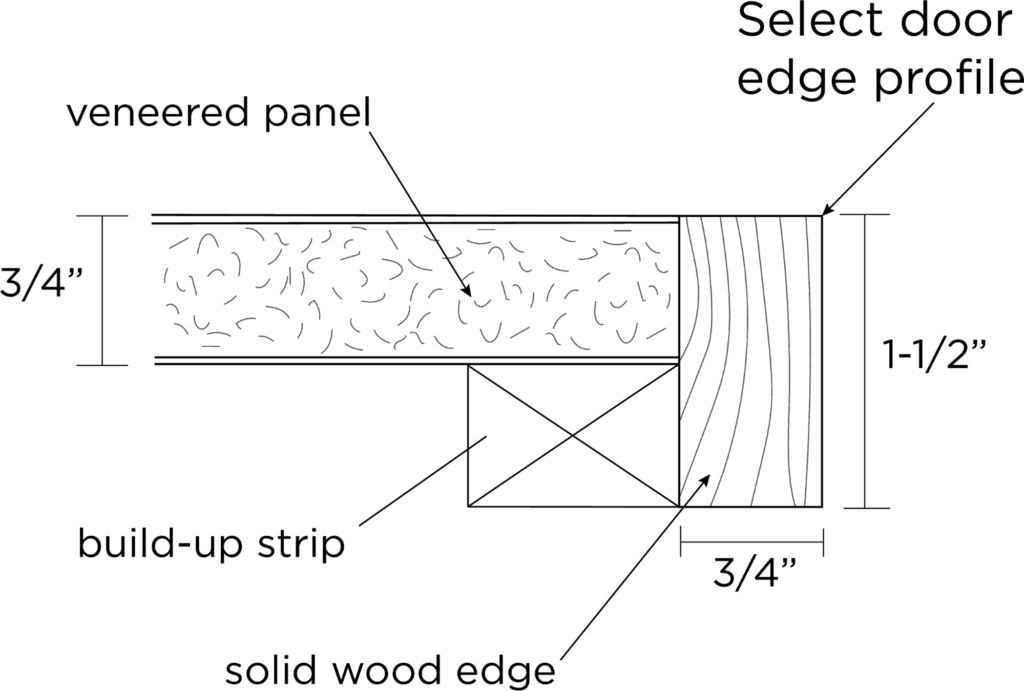 Dura Supreme's tops offer a number of edge profile options. When ordering these, you will need to specify the overall size (including applied solid stock or molding) as well as the cross-grain dimension before the width. Your order should indicate edge height x depth (cross-grain) x width (with the grain). For example, WT1-1/2" (edge height) x 25" (cross-grain) x 48" (with the grain).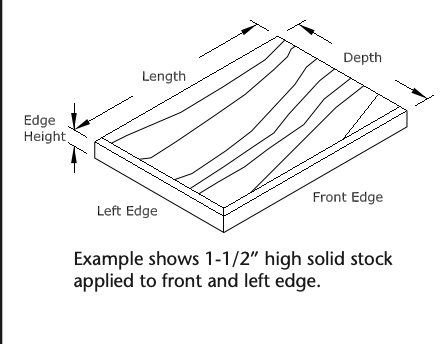 – Their wood tops are available with 3/4" plywood or furniture-board with solid stock or molding applied to the specified edges. The price includes panel and applied solid stock (3/4" or 1-1/2") or molding.
– Maximum panel size is 48" deep x 96" long excluding solid stock or moldings.
– Maximum nonstandard, "Extra Long" (Veneer core only) panel size is 25" x 120" excluding solid stock or moldings. Exception: Not available in Rustic Hickory.
– Non-Standard Wood Top code must be specified for any wood top with angles, notches or clipped corners, or for any Extra-Long top (over 96").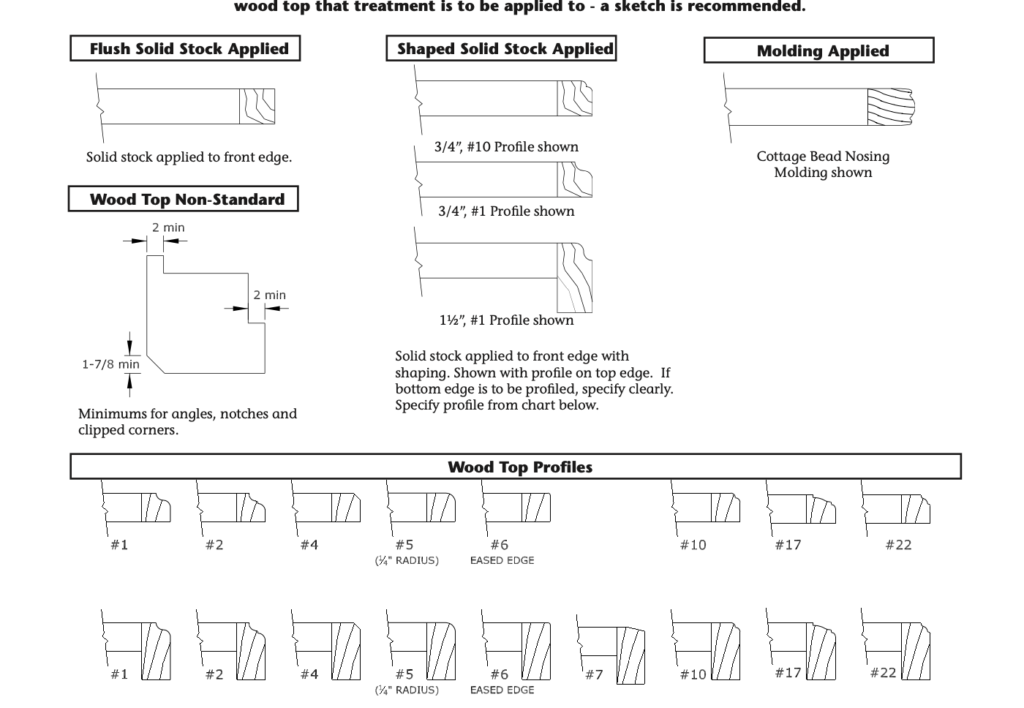 A beautiful and timeless option, solid wood countertops are still loved by many homeowners. Different species of wood work differently in a kitchen, so it's important to consult an expert. Even when you choose well, wood can be a tricky surface to maintain. Like marble, staying on top of it is key.
Quartz
Plain – $45-55 per square foot
More color – $55-65 per square foot
With a look similar to Calacatta and Carrara – $75 per square foot
Standard thickness: 3cm
The Spruce describes quartz (not solid quartz) as "a form of engineered stone, made from ground-up particles of stone bound together with plastic resins". On average, it costs around $40-100 per square foot. For homeowners who want the look of natural stone at a lower price point and without all that maintenance, quartz is a great option.
Laminate countertops
On average, these cost between 25-50% less than quartz or natural stone countertops.
Note: With laminate countertops, a flush mount or top mount sink is required. Undermount sinks will not work.
At Bath Plus Kitchen, we love Nobilia's laminate worktops which, interestingly, make incredible backsplashes or "niche cladding", pictured below.

They come in 38 mm and 16 mm (slim line). Unlike natural stone or quartz, these don't require 1-2 weeks to be measured and fabricated. They're also very easy to install – both countertop and backsplash – and this can be done right after your kitchen cabinets are installed. Here, the countertops and backsplash can match or compliment your cabinet finishes for a cohesive look.
Note: Nobilia's quartz tops are not available in North America at this time.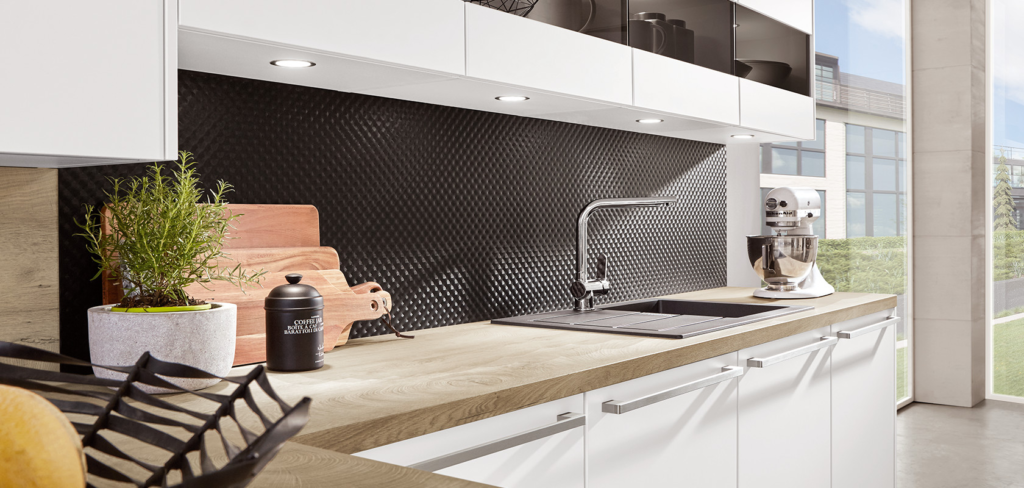 When selecting a laminate countertop for your kitchen, ensure they can handle heat and water. Some laminate countertops, such as Northern Contours' 3D Laminate Surfaces, won't hold up well against heat but are perfect for a bathroom or laundry room. Identifying the top strengths of such surfaces can help you find the best place for them.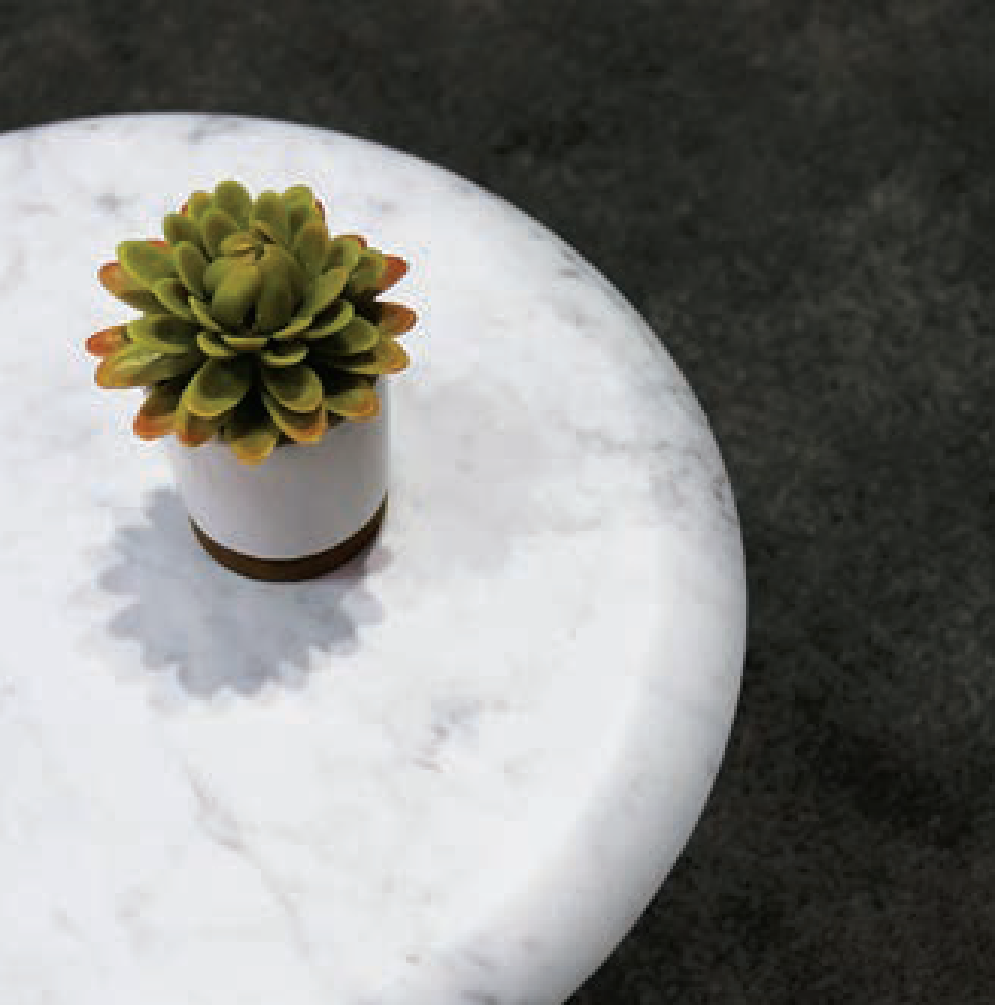 3DL Surfaces by Northern Contours.
Stainless steel
On average – $60 – $100 for the materials, $70 – $130 with installation.
If a professional kitchen is what you dream of, consider stainless steel countertops. They are non-porous, easy to clean, and send the message that you take your culinary endeavors seriously!
Concrete
On average, $50 – $100 for the materials, $60 – $130 with installation
Poured concrete countertops need to be made by experts who can guarantee a flawless finish. They lend beautifully to a modern aesthetic and look very impressive and unique. Of course, there is the risk of cracks to consider. That's why it's essential to get a professional opinion on these before you move forward with this choice.
Recycled materials
On average, $10-70 for the materials, $20-100 with installation.
These countertops are typically made with paper, glass slabs, and glass tiles. They signal creativity and innovation, as well as eco-consciousness. Reclaimed wood is another option in this space. Of course, it will require the maintenance of any other solid wood countertop.
When we work with clients on their kitchen or bath, one key decision we guide them through is edge profile. There are multiple edge profiles to choose from, such as these ones from Silestone:
Straight Beveled
Based Eased
Bullnose
Ogee
Mitred
Demi-bullnose
Most of our clients choose the Basic Eased edge shown below, which appears square with a slightly eased top edge while maintaining the surface's thickness.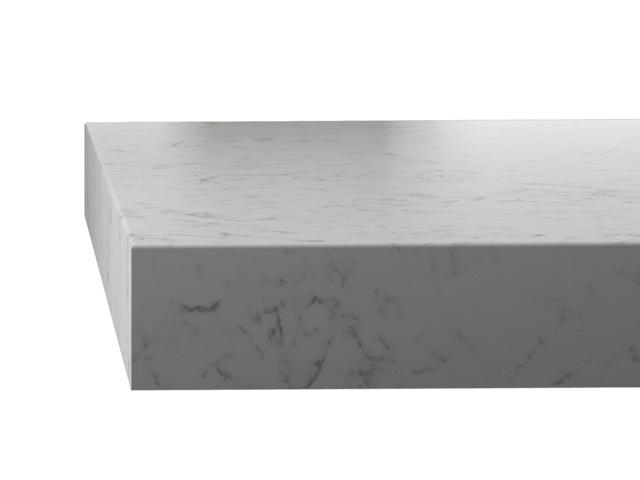 Tip: If aspects of organic materials such as marble and wood appeal to you, but you're not too keen on the maintenance, consider adding small pieces strategically. You could have a marble section for working with dough, for example, or an inbuilt solid wood butcher's block-style chopping board. The rest of your kitchen can use an easy-to-maintain option. This kind of selective placement could lower your kitchen countertop costs.
Other factors that impact kitchen countertop costs
DIY vs. installation (labor)
While using low-cost materials such as tile, you can go the DIY route if you have the required skills. It gets tricker if you're using high-end materials such as marble and natural stone for many reasons. One of these is simply the weight; since most slabs weigh too much for one person to move, it is better and safer to hire a pro. Also, when investing in a good-quality countertop, you don't want damage or improper installation to ruin its finish. That's why choosing a professional is your best bet. This can cost you between $10-30 per square foot for labor on average, which varies by location.
Removal of existing countertop
As explained, it's best to work with a pro, especially if your countertops are natural stone or other high-quality materials. It will require cutting the silicon adhesive, removing the backsplash, and a few other steps.
Cabinet preparation
Ensuring that your cabinets are in good condition is important for the maintenance of your countertops. If your cabinets aren't level, they could cause pressure points that may eventually break the countertops, particularly natural stone. Professionals will make sure:
– The surfaces are level
– They have enough supports

One approach is to redo your cabinetry together with your countertops because it is a great idea to replace both at the same time, correcting any possible issues. In our previous blog, we explain the design choices that impact kitchen cabinetry costs. Redoing your cabinetry and countertops together will ensure you create a cohesive setup, like the Nobilia setup Bath+Kitchen's Eric Shipe demonstrates below:
(embed: https://www.youtube.com/watch?v=qA2OaHEiSUw&ab&ab_channel=BathPlusKitchen)
Another approach is to do this as part of a full kitchen remodel. If you're not sure what's best for your kitchen, Bath+Kitchen's design experts can help.
Sanding, polishing, and sealing
These will depend on the materials you've chosen, and your remodel company or contractor should be in a good position to choose the right options. The finishing and maintenance of the surfaces will add to your kitchen countertop costs.
Need more help selecting the right countertop?
An important factor in selecting your countertops will be your kitchen style. For some ideas on what would work best, take a look at our blog. We examine quartz, granite, marble, and other natural stones, explaining the pros and cons of each.
Before you begin your remodel, learn about the kitchen design trends for 2021. Modern-style countertops will be popular in 2021. Solid surface countertops that are homogenous are an excellent choice for a clean look. Functionally, too, they make sense because they are non-porous. Quartz will remain a popular choice as well.
Choosing the right materials and layout for your countertops is a big part of your kitchen design and experience. Through our showroom and virtual consultation, our designers can help you find what would suit your needs best, so you can make the most of your kitchen and enjoy every moment spent there! Schedule a consultation to get started.
Key sources: