Kitchen Remodeling in McLean, VA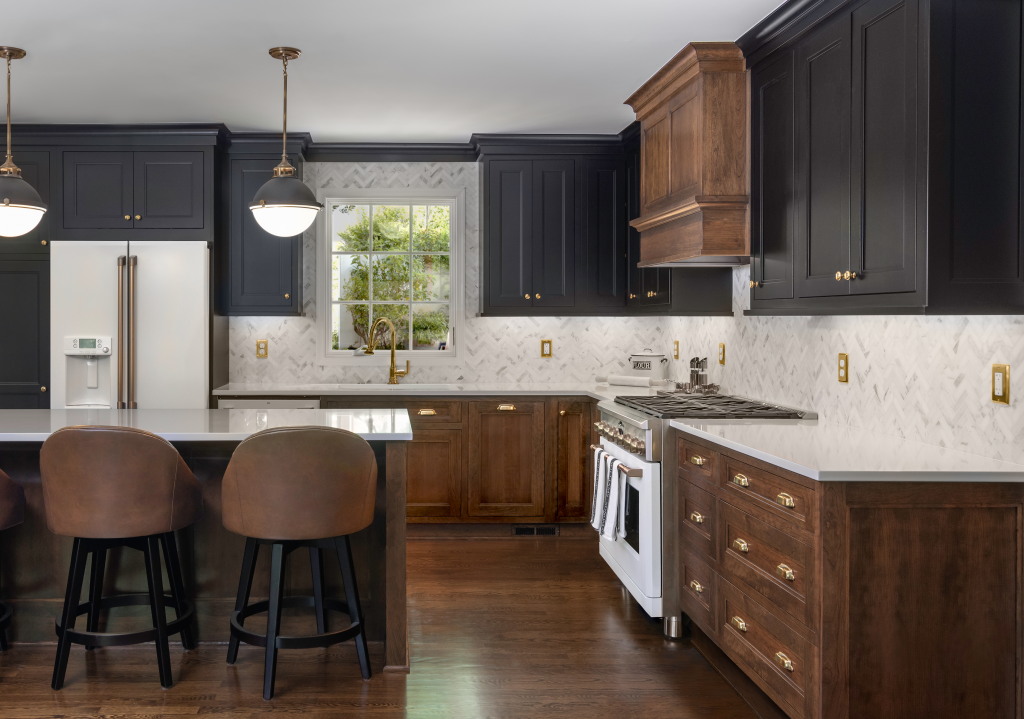 Are you ready for a gorgeous new kitchen remodel in McLean, VA, that is suited to your needs? Your kitchen is a gathering place. It is where the family hangs out, grabs a snack, talks about their day, and comes together over a delicious meal. As a result, the kitchen is one of the most used spaces in a home.
Does your small or outdated kitchen have you feeling overwhelmed? Get inspired to start your kitchen remodeling project in McLean VA.
How to Get Started with Your Kitchen Remodel in McLean, VA
Starting a kitchen design feels tough!
Design Services for Your Kitchen Remodel in McLean, VA
At the start of every kitchen remodel in McLean, VA, our designers consult with you to figure out your plans, dreams, and goals for your ultimate kitchen. First, we go over your ideas and needs. Second, we research and find the best options for your space. Third, we come up with plans and digital renderings and show you designs and how they look in your home. Next, we make any changes or revisions based on your feedback. As a result, you remain in control and get exactly what you want.
You will also receive plans and renderings, showing you precisely what to expect. If you are not yet ready to start demo and building or are planning to do the work yourself, getting plans and renderings drawn up helps you choose your future path in renovations! In short, the plans are ready to go. Meanwhile, you do not need to start kitchen remodeling in McLean, VA, immediately to have a full set of plans.
Are you looking for plans with height elevations and renderings? Contact the designers at Bath Plus Kitchen today.
You are not alone! At Bath Plus Kitchen, the plans don't end with picking a style and doing construction. During the planning and building of your custom kitchen space, our designers help you find and select the right materials for every part of the process. Above all, this ensures you get exactly what you want.
Custom Cabinets for Your Kitchen Remodel in McLean, VA

Plain & Fancy Cabinets are completely customizable, and each cabinet is hand-sanded and comes together to form a seamless cabinet block. There are many different styles for you to choose from. Lights and motors are available for even more custom options. As a result, you get precisely the look you want.
The high-end luxury custom cabinets we offer are the Plain & Fancy custom cabinet line.

Dura Supreme Cabinets are a, award-winning mid-to-high-end cabinet line. Perfect for most kitchen remodeling projects in Mclean, VA. Options include any color or finish you want and woods such as cherry, maple, knotty alder, red oak or quarter-sawn red oak, hickory or rustic. Therefore, you get the look you wanted.
Adelphi Kitchens & Cabinetry has a nationwide network of nearly 250 dealers, some who have been customers since the late 1950s. With more than 70 years of experience producing fine cabinetry, the Robesonia factory produces sixty kitchens a week with a workforce of around 120 people.
One area of kitchen design and remodeling is not knowing what to put around the space after it is complete. You want accents and design elements, but it is easy to get overwhelmed with options. To help, our designers offer interior design and consulting services to help design and finish your remodeled space.
Remodeling any area of your home is a big deal, and we want to keep the entire process stress-free. Renovating is often seen as stressful. By helping you from beginning to accents and design after the renovation is done, you get exactly what you want without the stress of picking everything by yourself.
Address
1215 King St
Alexandria, VA 22314
Showroom Hours
By Appointment
Kitchen Remodeling Styles in McLean, VA
Not sure what you want in your new kitchen remodel in McLean, VA? The style sets the tone for the whole kitchen. Once you know what style you like, your kitchen design and custom elements are picked to work together to create your vision. After that, we bring that vision to life.
There are many different styles, however, let's look into the three most popular kitchen styles. They are Classic, Modern, and Transitional.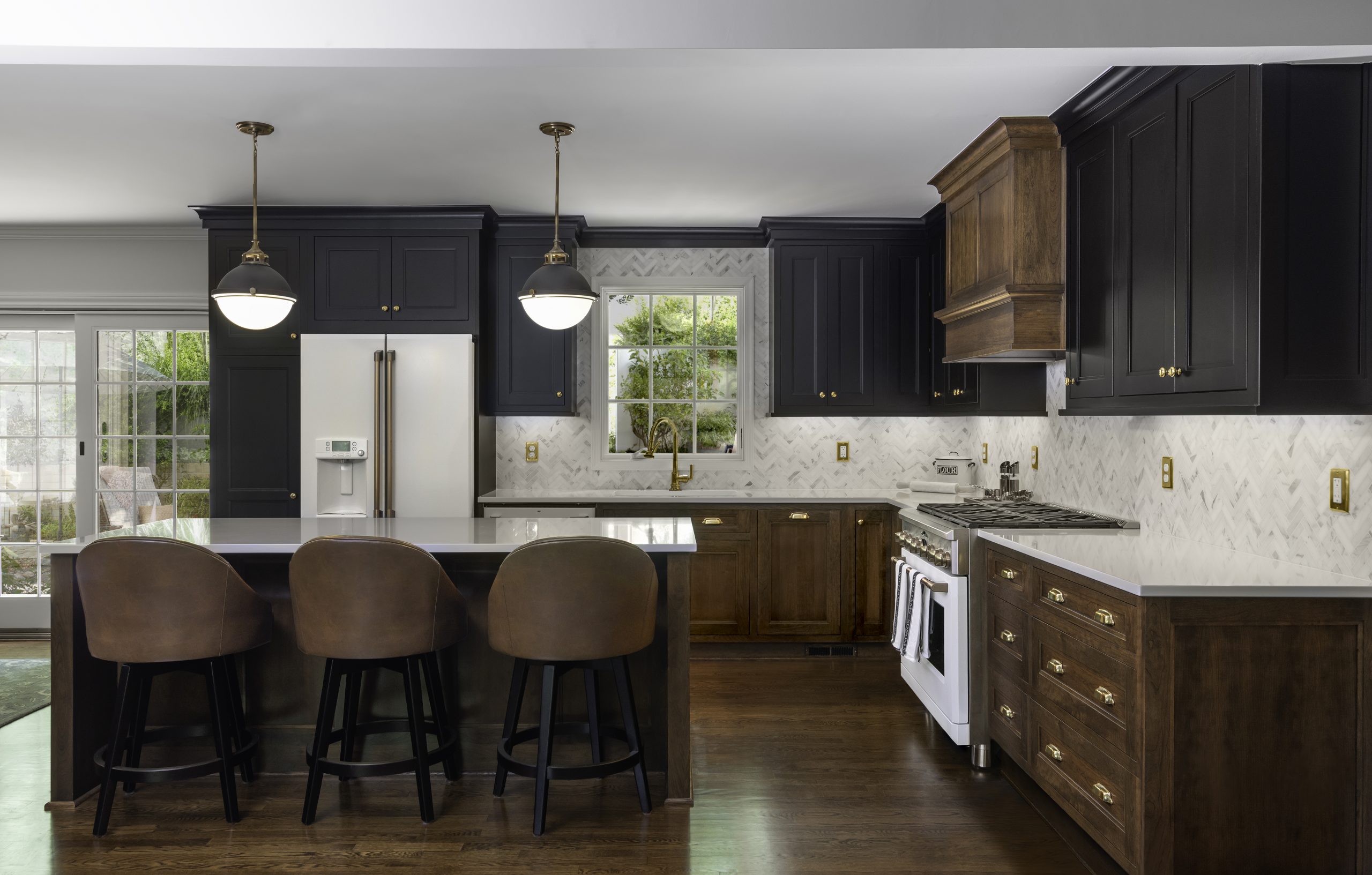 Traditional Kitchen Design
A classic more traditional kitchen design is known for specific elements. For instance, the use of natural materials such as wood and stone, a more muted color palette, and open shelves. Traditional kitchens usually feature a rustic or vintage feel with the decor, drawer pulls, and even crown molding.
Traditional kitchens often feature white tiling and glass or open shelving. Consequently, the look is timeless. Classic kitchens are welcoming and homey as well as elegant and polished. Traditional styles do not usually have a lot of vintage parts or shiny stainless steel in them. Therefore, if you love to host traditional holiday gatherings and consider your style classy and elegant then this may be the right style for you.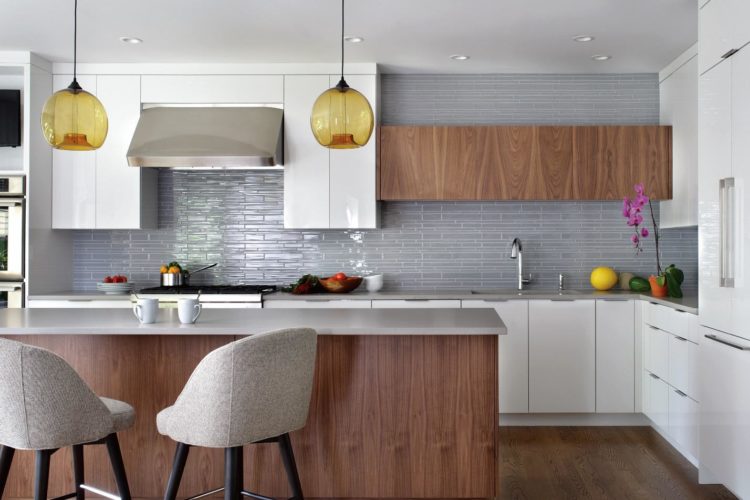 Defining characteristics of modern kitchen designs are clean lines, glass or metal materials, and stainless steel appliances. Modern kitchens do not usually feature too detailed or curved elements and are often monochromatic. Therefore, they stick to one or two colors throughout the entire design, including countertops and cabinets.
Modern kitchens feature shiny surfaces, clean lines, and minimal clutter. In other words, if you are a minimalist, this may be the right style for you!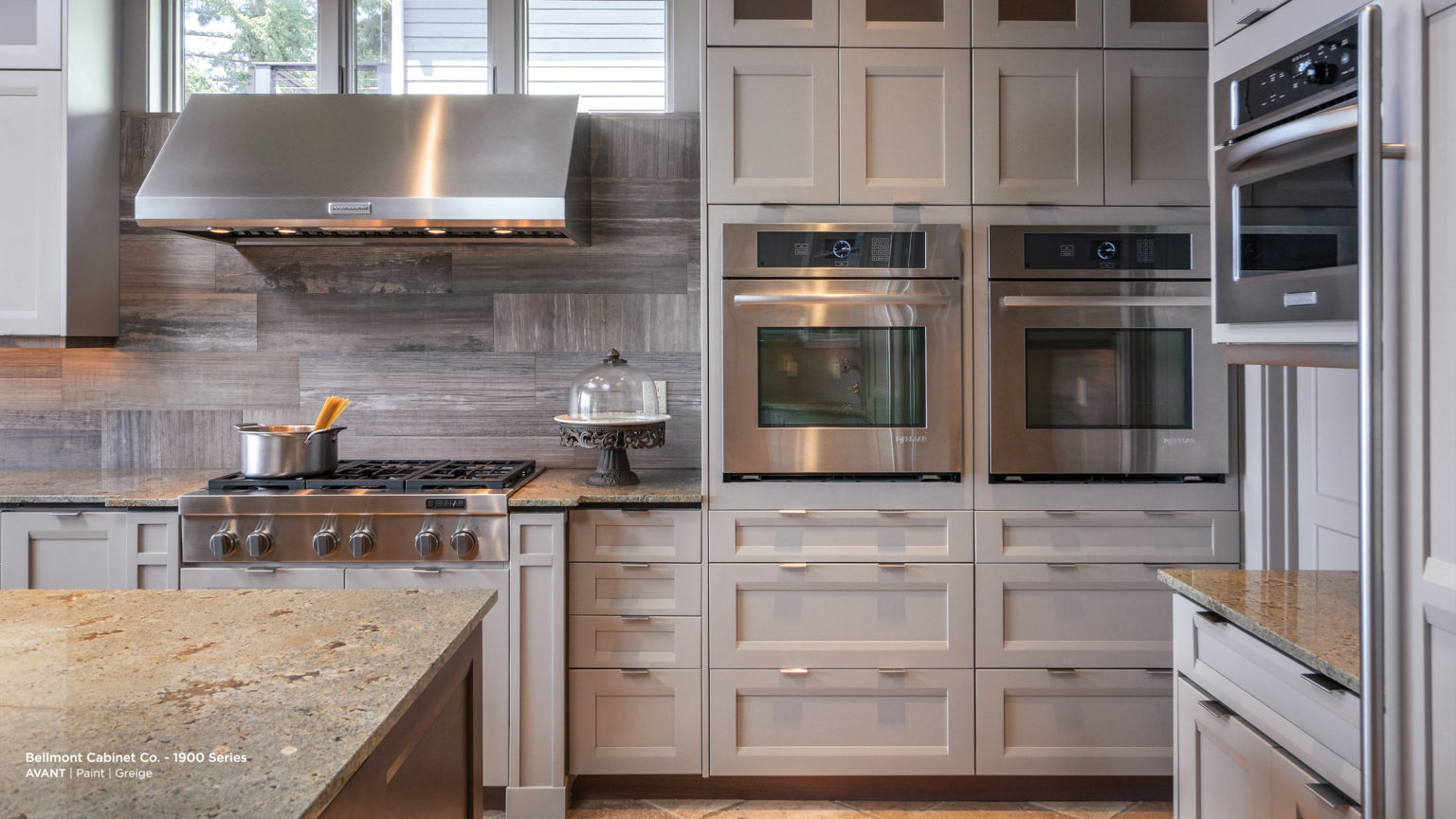 Transitional Kitchen Design
Not sure if you are more classic or more modern in your design style? Bath Plus Kitchen does a mix of the two with a transitional kitchen design. This combines elements of both classic and modern styles. Transitional designs are very popular because they use a mix of textures and styles to come up with something uniquely you. So, your end result reflects your taste and needs.
This kitchen style often features a neutral color palette and a mix of different textures and materials, such as wood and granite with stainless steel accents. In other words, your kitchen could mix traditional wood cabinets and stone countertops with modern sleek lighting fixtures and appliances. This provides a more custom feel and is customizable in many different ways.